Is Yamaha R15 v3 good for a beginner?
Published On 13-May-2022 02:16pm , By imran
The Yamaha R15 V3 is a sports bike. In Bangladesh, it is considered as one of the most powerful bikes commercially available so far. This bike is comparatively faster than almost all road vehicles of the country. You can easily take the Yamaha R15 V3 and rip the streets apart. This bike is a beast in the 150cc segment. You can see Latest Price of r15 v3 price in bd.
Is Yamaha R15 V3 good for a beginner?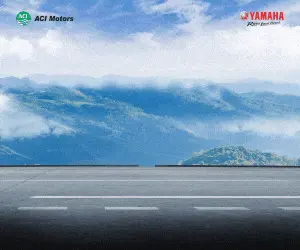 The Yamaha R15 V3 was made with the refined Blue Core engine. The bike comes with the Blue Core technology based Fuel Injected Liquid Cooled Engine. The engine spits out 19BHP of power at 10000RPM and 14.7NM of torque at 8500RPM. This combination of power and torque is unmatchable in this range of bikes. The Yamaha R15 V3 also comes with slipper clutch and dual channel ABS. The bike also comes with a monoshock suspension at the rear and telescopic forks at the front.
The Yamaha R15 V3 is one of the fastest bikes available in Bangladesh. It can hit triple digits before we could even blink. On open roads, the Yamaha R15 V3 has the capability of hitting speeds close to 130KMPH without much effort.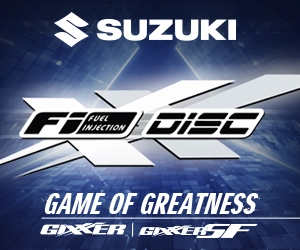 When speaking of beginner bikes, let us see what kind of beginner you are. There are three types of beginners nowadays. They are:
The Wannabe.
The Prodigal.
The Honest Noob.
The Wannabe:
There are people who have been riding bikes for quite a while, but they only have been riding commuter bikes or street bikes, but don't have much experience with sports bikes. But these people think sports bikes are completely different from other bikes, as if these bikes are different kinds of vehicles. Hence, they pretend to be beginners, hence they are tagged as "The Wannabe".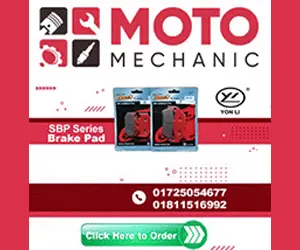 For these people, it is quite suitable to shift from street bikes to sports bikes. This is because they have already developed road sense, mechanics, riding style, and maintenance knowledge of motorcycles. Hence, for them the Yamaha R15 V3 is a great bike.
The Prodigal:
The tag "The Prodigal" is for the ones who used to be motorcyclists, but shifted to other modes of transports or had to leave motorcycling for many reasons. These people believe they have forgotten almost everything about riding, but only remember how to ride. They are thinking about getting back to motorcycling, but don't want to spend less money on the bike.
For these people, the Yamaha R15 V3 can be a good bike if they had years of riding experience before they stopped. But if they had only a few months of riding experience, the Yamaha R15 V3 might be a bit risky for them.
The Honest Noob:
These people are the true noobs. These people have never owned a motorcycle before. The only experience of riding is when they borrow their friend's dad's classic 100cc bikes to go on dates with their first girlfriends. These are the people who are yet to get their driving license. These people are quite confused between the Yamaha R15 V3 and the TVS Apache RTR 160 4V. For these people, speed is everything and they need a bike that will fulfill their desire. But these people also don't understand the mechanics of a bike or have proper road knowledge.
For these people the Yamaha R15 V3 might not be a very good option. This is because the Yamaha R15 V3 is a lunatic fast bike. This bike might make the rider a bit too overconfident and might end up harming the rider.
Hence, the Yamaha R15 V3 is a great bike, but for "Honest to God" beginners, this is not the best bike. However, for people thinking of shifting to sports bikes or veteran bikers thinking of returning to the scene, this is a great bike.
I'm Imran Hossain. I'm certified Digital Marketer. I just Love to writing . I like to work in a team that is cooperative and helpful.
You might also be interested in