Does Yamaha R15 V3 have power for hill rides with a pillion?
Last updated on 11-Nov-2023 , By imran
The Yamaha R15 V3 is one of the biggest names in the motorcycle scene in Bangladesh. Over the years, Yamaha has successfully garnered a good name for the Yamaha R15 V3 in the motorcycle market. The legacy has continued for the Yamaha R15 V4 as well, and it was the same for the Yamaha R15 V2 as well. This proves that the Yamaha R15 series is something of a different breed. You can see Latest Price of r15 v3 price in Bangladesh.
Does the R15 V3 have enough power for hill rides and long touring with a pillion?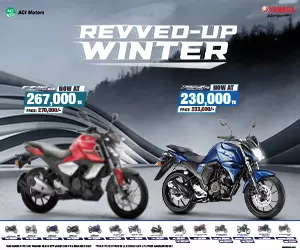 The Yamaha R15 V3 is notorious for having some of the most aggressive features in the market. This makes the bike quite favorable for a lot of people. This bike has a power figure of 19.3BHP at 10000RPM and 14.7NM of torque at 8500RPM. These power and torque figures are excessive for a bike of 150cc.
The Yamaha R15 V3 has a fairly small pillion seat. This causes some comfort problems for most pillions. In terms of power and torque, the Yamaha R15 V3 was made for the straight roads. The power of the bike is delivered quite late in terms of RPM. On the other hand, most adventure bikes have power and torque delivery at much lower RPMs.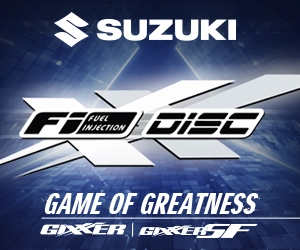 Also read: H Power Bike 125cc Price In Bangladesh
On hills, mountains, or steep places, vehicles require high power at lower RPMs. This allows for the vehicle to boost itself up. The Yamaha R15 V3 has power delivery at a very high RPM. Which is why sometimes it faces difficulties where adventure bikes don't. But in Bangladesh there are very few motorable roads that require this boost.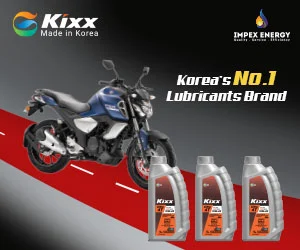 On the other hand, bikes such as the Lifan KPT 150, the Aprilia Terra 150, and the Honda CB150X are quite suitable for these kinds of hills, as they have power delivery at lower RPMs and can easily climb hills and mountains with pillions.
So in most cases, we could say that the R15 V3 does have enough power for hill rides and long touring with pillions. However, sometimes it might be a bit difficult both for the rider and the pillion.
I'm Imran Hossain. I'm certified Digital Marketer. I just Love to writing . I like to work in a team that is cooperative and helpful.
You might also be interested in