Top 150cc Motorcycle Priced Below 2 Lac For 2018 In Bangladesh (Street Commuter)
Published On 30-Jan-2018 05:33am , By Ashik Mahmud
Motorcycle is one of the dreaming & enthusiastic stuff especially for the young generation peoples. Last year the motorcycle engine capacity limit in Bangladesh relaxed up to 165cc. Before than the 150cc motorcycle has been ruling our roads from many years. Hence covering this segment here is our Top 150cc Motorcycle Priced Below 2 Lac for 2018 in Bangladesh (Street). Let's focus on those old faces which can be your companion for 2018 as the prices are now quite in comfortable range.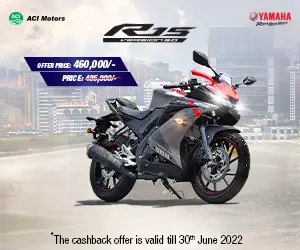 See All Updated Motorcycle Prices Here
Being countries most enthusiastic motorcycle segment 150cc category has varieties of models available in the market. The rolling brands and companies are expanding their business fast in our market. Even some of them also are starting their production locally.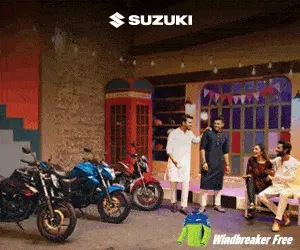 Hence the prices of the existing models also reduced dramatically. So there are more options available now if your budget is limited within 2 Lac. Consequently here is our latest list of top 150cc motorcycle priced below 2 Lac under bracket of street commuter.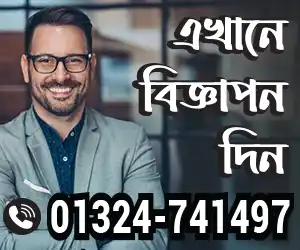 >> Click For The Latest Price Of Honda CB Trigger 150 2018 <<
Top 150cc Motorcycle - Honda CB Trigger
Fortunately the first name in top 150cc motorcycle priced below 2 Lac came from Honda. Here we have Honda CB Trigger which is really a hard candy. It packed very tight with commuting features therefore power, performance, mileage, reliability and low maintenances.
The motorcycle hired the engine from the successful predecessor Honda CB Unicorn and got more refinement. Moreover it got a different look from Unicorn. Though for few the looks quite conventional but of-course they have to convince with its service and performance. Accordingly it ruling this segment from different corner and now its price also is so liberal and that is below tow Lac.
See Nearest Motorcycle Showroom Addresses To You
Top 150cc Motorcycle - Bajaj Pulsar 150
Here in the top 150cc motorcycle priced below 2 Lac we grabbed the model from Bajaj. The Bajaj Pulsar 150 is on of the best selling motorcycle in Bangladesh in the category. The motorcycle already is rolling on our roads from over a decade and still it is popular in its category.
The Pulsar 150 now available in our market with the latest enhancement of BS-VI compliance. The new updates of the bike more focused and featured with commuter features and environment friendly standards. Hence it also is a nice pack of power, acceleration, mileage and performance. Moreover decade long successful track result sings for its capability. So it can be a nice choice if you are searching for a motorcycle under the budget 2 Lac. You can see pulsar 150 price in bangladesh here.
>> Hero Hunk Price In Bangladesh 2018 <<
Top 150cc Motorcycle - Hero Hunk
The Hero Hunk is the motorcycle in 150cc segment that rolling from many years on our road. Previously it was under badge of Hero Honda but being apart from Honda, Hero MotoCorp Limited individually marketing this model under their badge. The model caries the same engine of old Hunk which has a long and successful track history of many years. Sequentially this new Hero Hunk is more powerful and efficient to grab the customer satisfaction.
Coming to the customer service Hero offers country wide after sales service. The spare parts are also frequently available all over the country. Furthermore the attractive part of Hero is they are also reduced their motorcycle prices dramatically from last year. So if you have a limited budget but want a good quality motorcycle then Hero Hunk can be your companion for 2018.
>> Yamaha SZ-RR Price In Bangladesh 2018 <<
Top 150cc Motorcycle – Yamaha SZ-RR
In the top 150cc motorcycle priced under 2 Lac here we have the motorcycle from Yamaha. The Yamaha SZ RR is the basic 150cc commuter from the company in Bangladeshi motorcycle market. The motorcycle is enrolling on our road from few years and now it available with few more enhancements.
The new SZ-RR is the refinement of its older model Yamaha SZ-R. This SZ-RR is now more featured and better tuned for power, mileage and efficiency. It also comes with very attractive and good looking design and color scheme. The only weakness of the model is its old looked analog ODO consol. Other than the console it's really a good looking and featured motorcycle in basic 150cc motorcycle range.
>> Lifan KPS 150 Price In Bangladesh <<
Top 150cc Motorcycle - Lifan KPS 150
Coming to the Chinese branded motorcycle the name should come first in our top 150cc motorcycle that is Lifan. Lifan Motorcycle is doing very nice and consistent in our market from few years. The promising quality and service together with nice featured motorcycles they are just grabbed the customer attraction in Bangladeshi motorcycle market. Hence the Lifan KPS 150 is in our list.
In the top 150cc motorcycle priced below 2 Lac here we have listed the basic type of 150cc motorcycles. But Lifan KPS 150 is few more than the basic. The engine directly hired from their sports model KPR150 that already has proven its performance and capability. Moreover it comes with few more enhancements like more effective braking and suspension system. Hence considering overall it's a nice featured motorcycle within the budget of 2 Lac.
>> Keeway RKS 150 Price In Bangladesh 2018 <<
Top 150cc Motorcycle - Keeway RKS 150
In Chinese motorcycle Keeway is another growing and promising motorcycle brand in Bangladesh. Very recently they have added all new Keeway RKS 150 in their stable. The motorcycle is damn good looking and nice featured motorcycle. In the 150cc category it can be a nice choice for the young peoples who have very limited budget but want a smart ride.
Coming to the after sales service Keeway still have quite limited coverage in our market. So its one of the weaknesses of the distributor that impacts on expanding their business in Bangladesh. Whatsoever the issues may overcome upon the time but you can consider this updated featured motorcycle as your companion of year 2018.
So readers those was all about our short brief on Top 150cc Motorcycle priced below 2 Lac for 2018 in Bangladesh (Street). Hope we could short out the competent models from the crowds for your 2018 ride. Here we concentrated on the brand value, track result, reliability, sales figure, after sales service and potentiality for our assessment on each model. Hope one of those models of motorcycle can serve you better if your budget is within 2 Lac.
Therefore guys, stay tuned with us for upcoming news, feeds and reviews. Feel free to put your thought and argument and encourage us to serve you more. Again thank you all.
Read By Category:
Published by Ashik Mahmud
You might also be interested in