Breaking News!! Suzuki GSX-S150 in Bangladesh!
Published On 18-May-2017 07:14am , By Saleh
Sports bike is becoming a new trend for the bikers in Bangladesh & now a new one is added in the market. Suzuki GSX-S150 in Bangladesh, through the hand of a motorcycle importer.
Suzuki GSX-S150 is the naked version of Suzuki GSX-R150. GSX-R150 was launched in Bangladesh back in March of this year. Both the bikes are coming from Indonesia through the hand of importers not the authorized distributor in Bangladesh. Suzuki GSX-S150 is a direct competitor of Honda CB150R Streetfire & Yamaha Vixxion Advance. The engine of the bike is capable of producing 19 BHP & 14 NM of torque. Like most sports bike the engine is water cooled and is fitted with FI system, along with the engine comes a 6 speed gearbox to deliver the power to the rear wheel.
It has duel disc brake, alloy wheels, tubeless tyres & 130 mm rear section tyres for better grip on the road. The bike has LED headlight for better visibility at night. Fuel tank can carry up to 11 litres of fuel. The bike weighs 127 kg, in its class it is lightest & most powerful bike so hence carrying a better power to weight ratio. Speedometer of the bike is the same unit that is found in GSX-R150, full LED with some similarities with Suzuki Gixxer. There is split seat, something very rare to see in naked bikes. Under engine cowl to protect the engine from mud & dust. Unlike GSX-R150 this bike doesn't feature any keyless entry or answer back options but overall it covers all the basic features.
The bike will be available in four color options & so far we heard news that it will be priced around 365,000 BDT – 370,000 BDT in Bangladesh. Buying the bike through importer does gives some disadvantages which we covered in one of our previous article. So Suzuki GSX-S150 in Bangladesh is a new addition in the market & we are hoping that this momentum keeps on continuing.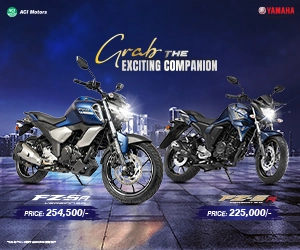 Specifications of Suzuki GSX S150
Machine

Type: Water-cooled, 4-stroke, DOHC 4-valve,
Number of Cylinders: 1-cylinder
Engine displacement: 147.3
Power: 19 BHP
Torque: 14 NM
Fuel System: Fuel Injection
Starter Type: Electric
Transmission Type: 6-speed

Dimensions

Length: 1.975 mm
Width: 674 mm
Height: 1,070 mm
Wheelbase Distance: 1,300 mm
Lowest distance to ground: 150 mm
Seater Height: 785 mm
Weight: 127 kg

Frame

Front suspension: Telescopic
Rear suspension: Swing Arm + Monoshock
Front Tire Size: 90 / 80-17
Size of Rear Tires: 130 / 70-17
Front Brake: Discs
Rear Brake: Discs
With the arrival of Suzuki GSX-S150 and many other bikes from Indonesia and Thailand, we are hoping that many Indian bike companies will also bring their trump cards to create competition in the market. Lets See Suzuki Gixxer price in Bangladesh here.
To see the details of Suzuki Bike prices in Bangladesh and Suzuki showroom addresses near to you visit BikeBD.Com. Stay with us for more updated motorcycle news keep visiting our website and subscribe to our BikeBD Youtube channel, also stay connected to our BikeBD Facebook Fanpage.

FAQ – Frequently Ask Question
1. Is Suzuki Japanese?
Ans- Yes. Suzuki Motor Corporation is Japanese. But now India assembly Suzuki bikes.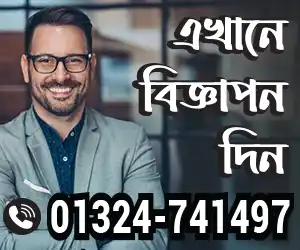 2. What motorbikes does Suzuki make?
Ans- Suzuki makes sports, commuter, scooter, cruiser and all kinds of bike.
3. How Suzuki popular in Bangladesh?
Ans- In Bangladesh, Suzuki bikes are most popular for their build quality and performance.
For further updates keep visiting our website and subscribe to our BikeBD Youtube channel, and also eye on our BikeBD Facebook Fanpage. See you soon with the latest discussion, review & news.
See Available Motorcycle & Scooter Brands in Bangladesh
See All Updated Motorcycle & Scooter Prices Here
See Nearest Motorcycle & Scooter Showroom Addresses To You
Related Article You May Like:
Read By Category:
You might also be interested in