Suzuki Gixxer 2017 & Gixxer SF 2017 Version Features
Published On 19-Apr-2017 01:39pm , By Saleh
In the 150cc street naked and full faired motorcycle segment Suzuki Motorcycle has released their Suzuki Gixxer 2017 version (Source). Sequentially our readers & followers knocked us with various queries on that 2017 release. Therefore we are here to respond them with our Suzuki Gixxer 2017 & Gixxer SF 2017 Version Features.
Suzuki Gixxer 2017 & Gixxer SF 2017 Version Features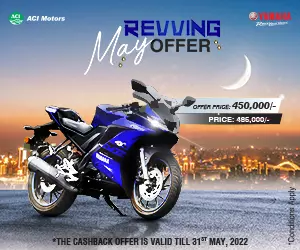 The Suzuki Gixxer 2017 and Gixxer SF 2017 edition or version is not a massive change or update of those bikes comparing the previous version. Here core specifications are not changed but added with some updated enhancements.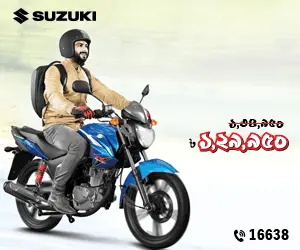 The new Suzuki Gixxer 2017 and Gixxer SF 2017 version is basically the revision of the old model. The new release came with some blend of new color & graphics scheme, few mechanical enhancements and added technical features. So let's focus on the newly added features of 2017 both on Suzuki Gixxer 2017 and Gixxer SF 2017.
Suzuki Gixxer 2017 & Gixxer SF 2017 – New Color Scheme
In the new release, the Suzuki Gixxer series got new blend of a color scheme. The new color and graphics look sportier than the previous single color tone. Here in new edition, the bikes got dual-tone color scheme also with some matt finished part.
Both the Suzuki Gixxer 2017 and Gixxer SF 2017 bikes are richened with new sticker job. The new sticker job attractively has done on the fuel tank and on the fairing panel. Moreover, the wheel rims are also crafted with a single tone sticker line. It gave the bike an attractive and sportier look.
In addition of new color and graphics Suzuki also released a special addition. This special edition tagged as Suzuki Gixxer SP and Gixxer SF SP. This SP edition is completely designed with new color scheme. It finished with matt grey color and new sticker job on fairing.
Here the seat is also designed with dual color tone. Other than color and graphics here specification and power rating all are same. Nothing has changed in terms of mechanicals.
Suzuki Gixxer 2017 & Gixxer SF 2017 – BS4 Emission Standard
The 2017 version of Suzuki Gixxer series now completely updated with India's BS4 emission standard. So the new set of eco friendly emission standard maintained here vice versa the power and economy also refined here.
Moreover Suzuki SEP feature allows to exercise more efficiency, power and economy which is ensured from previous versions. Here we should mention again SEP feature applied on entire product line of Suzuki Motorcycles.
Suzuki Gixxer 2017 & Gixxer SF 2017 – AHO
AHO therefore Automatic Headlamp On feature also adopt on both Suzuki Gixxer 2017 and Gixxer SF 2017. This European safety feature adopt in Europe on 2003 for better visibility of the two wheelers on the road to reduce road accidents. And in India from April 2017 it's a compulsory feature on every bike produced in India.
Therefore 2017 version of Suzuki Gixxer series is enhanced with this AHO safety feature. So there is no head lamp on or off switch on new Suzuki Gixxer and Gixxer SF. Here the head lamp will get on instantly just turning on the ignition key.
Suzuki Gixxer 2017 & Gixxer SF 2017 – Rear Disk Brake
Suzuki Gixxer 2017 and Gixxer SF 2017 both bike now featured with rear hydraulic disk brake. This new disk brake comes with single piston braking assembly which is more capable for hardcore braking.
Besides this rear hydraulic disk version the old drum brake version also available in their updated showcase. So no worry for the riders who gets more confidence on rear drum braking system.
Suzuki Gixxer SF 2017 – FI Version
2017 edition of Gixxer series also featured a new edition of Gixxer SF that is Suzuki Gixxer SF FI. This FI version of Suzuki Gixxer SF just replaced the old carburetor fuel feeding system with Electronic Fuel Injection System.
So the new Suzuki Gixxer SF FI is more capable to deal with various road and weather condition. Moreover EFI allows the bike frequent throttle response at all RPM and also ensures more fuel efficiency.
Also Read: 2019 Suzuki Gixxer Feature & Updates
But one thing we should clearly mention here other than EFI nothing has changed in new Gixxer SF FI. According to Suzuki official web data here all the specification, power and performance figure is still unchanged. Only the difference is EFI system replaced the Carburetor system.
Suzuki Gixxer 2017 & Gixxer SF 2017 In Bangladesh
Here comes the clause on the situation of Suzuki Gixxer 2017 in Bangladesh. As many of you have asked about the availability of new Suzuki Gixxer 2017 series so question is when those are getting available in Bangladesh. In answer still we have no specific official information of the availability of those new versions.
But hopeful thing is Suzuki Motorcycle in Bangladesh is not out of the trend. They are doing and upgrading their products to cop with the competition. The dual tone color scheme already in our market and rear disk version of SF just entered in our market. So within few months we can expect the availability of the 2017 version of Gixxer series as well as the FI version.
So dear readers, here are all about our Suzuki Gixxer 2017 & Gixxer SF 2017 Version Features. We hope it will help you more to get clearer view of the latest features added with new edition of Gixxer. Therefore stay tuned with us for immediate update of the latest news related with Bangladeshi Motorcycle market. Thank you all.
You might also be interested in