ACI Motors Ltd Is Giving Grab The Most Exciting Offer!
Last updated on 28-Jun-2022 , By Arif Raihan Opu
Yamaha is coming up with an offer which is "Yamaha Exciting Offer – March 2022". It's a cash-back offer for their selected models. Yamaha is popular for its premium segment bikes.
ACI Motors Ltd Is Giving Grab The Most Exciting Offer!
Before we start the main topic if you want to know r15 v3 price in bangladesh and all discount offers , news, review follow our FB fan page & YouTube channel and website.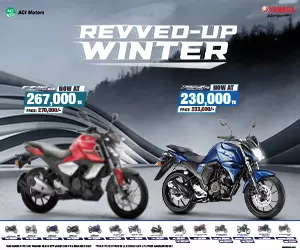 ACI Motors LTD is the official distributor of Yamaha Bikes in Bangladesh. Yamaha is giving a cash-back offer on selected models. They are giving a maximum of 20,000 BDT cash-back on their motorcycles.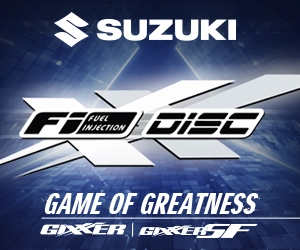 On purchase of most popular sports bike which is Yamaha R15 V3, Yamaha is giving 20,000 BDT cash-back on this bike. Yamaha is also giving a 15,000 BDT discount on the Yamaha MT15. MT15 is a naked sports bike.
Click To See Yamaha R15 V3 Monster Edition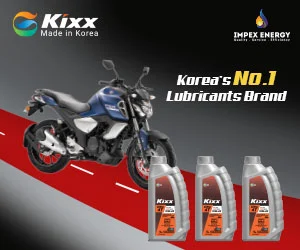 Yamaha is giving 10,000 BDT on Fazer Fi V2 and a 5,000 BDT discount on Ray ZR Street Rally 125 Fi scooter. In the 125cc segment, one of the popular motorcycles is Yamaha Saluto and Yamaha is giving a 5,000 BDT discount.
On every purchase of a motorcycle, there will be an exclusive Yamaha branded t-shirt as a gift. This offer will continue through the entire month of March 2022. We are excepting that Yamaha will launch Yamaha R15M and R15 V4 this month. But there is no confirmed news of this.
Yamaha R15M and Yamaha R15 V4 are updated with new features. From the front to tail Yamaha updates this bike with looks, design, and features.
We hope that ACI Motors will launch these two bikes very soon. Let's wait and hope for the best to watch these bike rolls on the road officially. Now Exciting Offer is of February 2022 is for those who want to buy a Yamaha motorcycle in this season. Get your desired Yamaha motorcycle and enjoy the cash-back offer.
Published by Arif Raihan Opu
You might also be interested in