Suggested Songs While Riding Your Motorcycle
Published On 03-Feb-2013 07:22pm , By Shuvo
Who don't love to listen song? Listed below are some of the best songs to listen to while you are riding your motorcycle. Of course, tastes may vary between person to person but the songs I have accumulated pretty much cover a wide range of genres, so there's plenty here that you can choose from.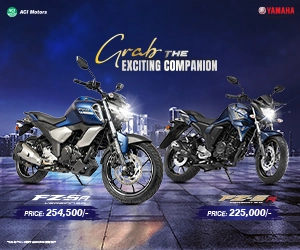 1. Song: Fields of gold
Artist: Sting
"You'll forget the sun in his jealous sky
As we walk in fields of gold" (Source)
This song will make you lose yourself. Really! Sting's rich, deep voice itself is a soother and together with the harmonious background music it creates a world of fantasy all around you.
But of course, if you are too much lost in the world then you might just lose control of your bike and crash. So make sure you are attentive. But all in all, this song is for the ones who are a fan of slow, rich music of the old days.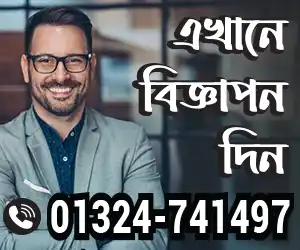 2. Song: Astronomia
Artist: Toni Igy
This little piece here has stirred the hearts of fans from every genre. Released in 2010, this is around 6 minutes of pure beats, bass and creativity. The way the low bass rings in your soul and gradually reaches up to a high climax really makes you want to lose yourself.
But of course, you can't lose yourself while driving. So again, make sure that you drive carefully and maintain minimum volume so that you can also hear the external noise.
3. Song: Beat it
Artist: Michael Jackson
"It doesn't matter who's wrong or right
Just beat it!" (Source)
This song is a masterpiece. Created by the King of Pop, this song here has enriched the lives of people since its release. Who says no to the King? Pure biker material. Just groove in to the music and enjoy the ride.
4. Song: Between the raindrops
Artist: Lifehouse ft. Natasha Bedingfield
"Walking between the raindrops right in the after shot
We sank you
Up into the sunset living like there's nothing left to lose
Chasing after gold mines, crossing the fine lines
We knew
Hold on and take a breath, I'll be here every step
Walking between the raindrops with you" (Source)
This song has been taken from the latest album of Lifehouse that has been released last December. Jason Wade's alluring voice really just takes your breath away, and the way Natasha harmonizes just makes it rise up to THAT level (you know what I'm talking about, right?).
The music of the chorus is lovely – loud and vibrant, yet beautiful. This one here, is for those ones who not only want good music but good lyrics too. Very romantic indeed.
5. Song: Burn it down
Artist: Linkin Park
"We're building it up to break it back down
We're building it up to burn it down
We can't wait to burn it to the ground"
Metal lovers – this is your song. Released last year, this song became quite a hit. It remained in Billboard for quite a while. Linkin Park always puts up great lyrics but it is their music creativity that makes them so lovable.
This one too has impressive music. I could suggest amost every song from the album Living Things as well as the earlier ones, but I can't. Not in one article. So that's up to you. Linkin Park is awesome in every way.
6. Song: Can't tell me nothing
Artist: Kanye West/ Beanie
"La la la la
Wait till I get my money back…"
The song begins like this and then it's mostly just rap and beats and bass. The bass is more enthusiastic. Even for those who don't like rap much, this song may change their views.
If you're riding down a vacant highway with the breeze tearing down your clothes and you want to feel like a gangster, well, this is your song.
7. Song: Dance with the Devil
Artist: Breaking Benjamin
"Say goodbye as we dance with the devil tonight
Don't you dare look at him in the eye
As we dance with the devil tonight"
Released in 2006, this rock song is a famous track of this band. Really something. Another famous track by the same band is "Diary of Jane" which is also worth listening to. So yeah, if you're in for rock, and you feel like a daredevil, this song might be the one for you.
8. Song: Die young
Artist: Kesha
"I feel you heart beat to the beat of the drums
Oh what a shame that you came here with someone
So while you're here in my arms
Let's make the most of the night like we're gonna die young"
She's the lady in control of rock and roll. Her songs are extremely catchy with great rhythms and beats and this one here released towards the end of 2012 was quite a hit, although the music video did create quite a controversy. Another biker material here, especially if you are up for some challenges up ahead.
9. Song: Finale
Artist: Madeon
"Your last chance, last summer
Your last dance, the beat to your own drummer
Go out fighting, go out young
A flash of lighting, eclipse the sun"
This song is probably one of the best songs to tune into while you're out on the road. The music is simply fantastic. Whether you are into dubstep or techno, rap or pop, you probably will end up loving this piece of art since it's more than just music to the ears.
10. Song: Like a G6
Artist: Far East Movement
"Popping bottles in the ice
Like a blizzard"
That intro is just enough to predict the rest of the song. Yes, the song doesn't really make much sense. But do we care? The music and the beats will literally own you. The part where they go,
"Sober girls around me
They be acting like they're drunk"
--- makes you want to dance like crazy. But of course, you can't dance while you're on your bike. Nonetheless, this song is awesome.
The above songs are simply suggestions only. Some of you may like them and some of you may not. But whatever the case maybe, the basic fact regarding listening to music While Riding Your Motorcycle still stands strong – it is dangerous.
It is strongly discouraged. But if you have to, make sure that you have proper built-in headphones helmet for the purpose since normal headphones may block out external noise completely. Drive safely, and listen to good music.

FAQ- Frequently Ask Question
1. What is the safest method for riding a motorbike?
Ans: The safest method for riding a motorbike is wearing safety gear.
2. What should we do when riding at night?
Ans: While riding at night use your high beam, sit upright, and use other vehicles' tail lights to help you anticipate corners and bumps in the road.
3. What shouldn't eat when riding a motorbike?
Ans: We should not eat too much oily food when riding a motorbike.

Related Article You May Like:
You might also be interested in