RIL Will Launch Lifan KPR 165R In Bangladesh
Published On 05-Mar-2018 07:44am , By Ashik Mahmud
Lifan KPR 150 is one of the most popular sports bike with a price range of 185,000 BDT. There are some 1600 + KPR on the road of Bangladesh in 3 years since it was introduced in Bangladesh & now in Dhaka Bike Show 2018 Rasel Industries Ltd will launch Lifan KPR 165R for the sport bikes lovers in Bangladesh.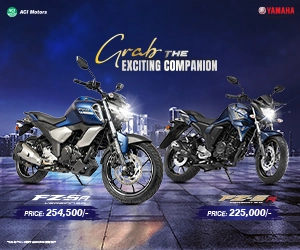 hat we know so far that this new bike will come with lots of added changes. BikeBD is the first people who are bringing this exclusive news, like we did with Keeway RKR 150. Talking with the Chairman of RIL Mr. Abser Rasel he gave us some insight about how the new motorcycle might look like.
See All Updated Lifan Motorcycle Prices Here
Lifan KPR 165R will have no changes in terms of looks compare to KPR150.
The bike might get 130 section rear tyre compare to 120 in KPR150.
Brakes will be 300 mm up front with telescopic suspension.
Lifan thought about giving USD but due to bad road condition they believe that it won't give good feedback to the bikers.
Lifan KPR 165R will feature a new engine which will have single cylinder, 2 valves & will be water cooled & will come with EFI SYSTEM. The engine also has balance shaft.
Power will be around 15-16 BHP & 16-17 NM of Torque.
Only other EFI bikes in Lifan's line up is Lifan KPT 150.
The bike will come in 2-3 colour options.
The current carburetor version 150cc will be continued as well.
Lifan might try out with a new exhaust system to the motorcycle which they believe will give a new look to the bike.
Addition to everything the new bike might also come with USB Charger & new exhaust system.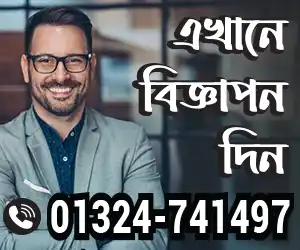 See Nearest Lifan Motorcycle Showroom Addresses To You
These are everything we know about the motorcycle for the time being, RIL said that more details will be revealed at the Dhaka Bike Show 2018. The bike might have a price range of between 220-240 K & it might come out for sale in the market in April – May 2018.
See All The Available Lifan Motorcycles In Bangladesh Here
Lifan KPR150 is in Bangladeshi market for nearly 3 years and other then some colour change & fiddling with the engine to make it a bit smooth nothing much happened, so it will be interesting to see what type of hype they create with the new Lifan KPR 165R. So readers that's all for now, for further updates keep visiting our website and subscribe to our BikeBD Youtube channel, and also eye on our BikeBD Facebook Fanpage.
Useful Articles You May Like:
Published by Ashik Mahmud
You might also be interested in