TVS Wego Ownership Review By Faisal
Published On 27-Nov-2013 02:45pm , By Shuvo
Reading a lot of bike review on BikeBD and other blogs aesthetically influenced me to write something like that, but it was out of my imagination that I will get this opportunity so soon to write about my TVS Wego ownership Review in the first & biggest motorcycle blog in Bangladesh. I wouldn't like to dishonor BikeBD initiator Suvro Sen by giving only thanks, but I can salute him for initiating such a voluntary initiation.
TVS Wego Ownership Review By Faisal

As a Bangladeshi I feel proud when I read best bike review of Hero Honda Hunk written by a Bangladeshi in the India's biggest biking blog. I would also like to salute Russel for his aesthetic accomplishment of reviewing bike across the territory.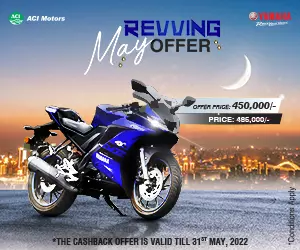 It is my first bike review, I feel scared about thinking where should I start and where to finish. I am Faisal, graduated from Jahangirnagar University, now learning Chartered Management Accountancy and doing a part time job. I had very few riding experience but biking and reading articles related to biking has now become my passion.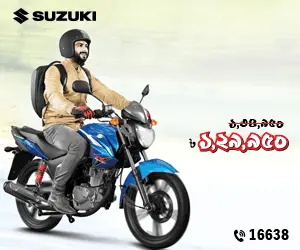 I would like to introduce TVS Wego as- "The best commuter bike for gentle and hasty riding in any kind of traffic city". It can also be introduced as the best family bike to meet your multiple desires within your purchasing ability. It doesn't a matter of biker whether biker is male or female since the bike is designed for unisex.
Actually I was looking for a scooter which is sound in engineering, commuter friendly and definitely stylist in its segment. Currently there are three scooters compete in Bangladesh. These are-
Honda Activa (110 cc)
TVS Wego (110 cc)
Among these Hero Pleasure is frequently seen in roads, but Hero's intension was to influence female bikers through launching this bike. When a male biker rides a bike made for females sometimes may cause him abashed. Moreover this scooter is very tiny and has comparatively low powered engine. So, pleasure was in the first position in our odd man out list.
Honda activa is very popular in our neighbor countries, but this bike is not available in Bangladesh showroom since there is no specific dealer of Honda in Bangladesh. Moreover this bike is too fatty compare to its length and it is still in the same look as it was in its inception.
So only one bike was rest in my list and it was TVS Wego. After taking final decision of purchasing this bike I called some dealers of TVS and they replied that TVS Wego is currently out of stock in Bangladesh, but they assured me that it will be available in market within month.
After a fortnight a dealer called me and informed that TVS Wego is now available in Bangladesh in three different colors (white, metallic ash and coffee color). After his call I and my brothers visited some motorcycle shop in bangla-motor, at the same time I was asking my friends to inform me some authentic dealer of TVS.
One of my friends informed me that Rangs imports TVS motorcycle. Finally we bought metallic ash color from Rangs Electronics in Farmgate. It cost us Tk 146,000 and they took the responsibility for registration at a cost of 22,000. I rode the bike from showroom to Mirpur-10 and it was my first ride in Dhaka, I didn't face any kind of problem.
LOOKS
TVS Wego with its new body balance technology and edgy shape enables many bikers to choose this bike. It is properly lengthy, mannerly wide and benevolently spacious. It has full metal body and tail light is gorgeously gauged, fuel tank is properly placed below the seat cover.
COMFORTS
Riding TVS Wego is very easy due to its gearless technology. It feels like you ride a car. Pulling clutch, using leg brake-hand brake, maintaining proper gear ratio etc keep a biker mentally busy and it is probably disgusting during frequent shifting. It is acceptable if you ride in any long & traffic free road. But in Dhaka such kind of roads are very rare.
So there is high probability to feel pain in fist, ankles et cetera. Can you imagine if you sometimes require 2-3 hours to travel from Uttara to Motijeel how many times would you require pulling the clutch, change the gear and brake appropriately to keep your bike safe and scratch free? It is more dreadful if your bike does not provide electric start.
In such circumstances TVS Wego will provide you a tension free riding. It will not provide you raw power but there is no lack of comfort. It has two hand brake whose are good enough to ride in city but not suitable for highway riding. Foot space is very comfortable to give you a proper rest in traffic signal or in severe jam. No need to pull the clutch or change the gear to move or stop your bike.
Even it is hasty enough to occupy a tiny vacancy in traffic jam, thus it keeps you ahead. Body balance technology and wide front & rear tyre will help you to keep proper balance while cornering and you will feel this technology better with a pillion. Pillion seat is sufficiently spacious; even it can accommodate two pillions. It has an additional foot rest for female pillion.
STORAGE
All scooters are like tiny carrier covered with a bike body, TVS Wego is not exceptional. It has two storages which can carry almost eight kilograms, but none of these is wide enough to store helmet. Its fuel tank is nicely placed below the seat cover.
MILEAGE & SPEED
I should highlight again that this is a commuter bike, not performance bike. So we can expect good mileage but not good speed & racing throttle. But I can assure you this bike will not disappoint you. I have already driven 2200 km and getting 40-45 km/l in city. I don't know its mileage on highway because I have yet to drive it on highway. I have completed first servicing and waiting for the next, but changing engine oil in each 700kms. TVS engineers assured me that after full servicing it will provide around 50km/l.
TVS Wego takes almost 10 seconds to reach 60km/h. Its theoretical top speed is 85 km/h, but I have accelerated it up to 80 km/h till the date, amazingly there was no vibration at this speed. And I believe it is possible to cross 90 km/h if you get suitable road, but it will be risky since the bike weighs only 108 kg.
PROS &CONS
Pros:
Good look from both front & rear side.
Amazing balance of riding.
Best acceleration & top speed in its segment.
Clear head light.
Spacious storage tank.
Comfortable pillion seat
Good mileage.
Full metal body.
Cons:
Braking system is good, but not excellent.
Storage tank can't hold helmet.
Front wheel jumps when collide with rocks or stones.
Capacity of fuel tank is low (exactly 4 liters).
Low ground clearance.
HAPPY ENDING:
This bike will best suit for people aged over forty and for those who want a safe & comfortable riding. It will never disappoint them, but engine quality and durability is a mater since TVS is new in gearless technology, but I didn't face any problem yet.
Frankly speaking a young biker will be amazed at first ride but will not desire to continue his riding with it, because it is unable to provide adrenalin power. I'm also waiting for a new bike. But I love my bike very much.
It's all about my TVS Wego ownership Review. I have written this review from the perspective of a biker not an engineer. So there may have some discrepancy from TVS claim. I expect everybody's apology if I hurt anybody's biking feelings. Definitely your small appreciation will influence me to write more.
Wear helmet & hand gloves, ride safe.
Thanks to all.
R.I Faisal
(faisal@noizejeans.com)
N.B: I have tried to review TVS Wego taking other gearless bike as standard and it is no way comparable with gear bike, but I also tried to mention its advantage over other gear bikes specifically in traffic city.
I didn't mention any technical details; these are available in all bike sites.
You can send us your motorcycle ownership review too. Share your experience and moments with your bike via our blog. You can write in Bengali or English or, both. Click here for a guideline on how you should write you ownership review and then send your ownership review to articles.bikebd@gmail.com
You might also be interested in