Yamaha FZS Fi V2 DD Will Discontinue: Rumor Or Truth?
Published On 18-Jul-2021 11:25am , By Raihan Opu
ACI Motors Ltd will discontinue Yamaha FZS Fi V2 Dual Disc. Yes, we heard the rumors that this model will discontinued in Bangladesh.
Yamaha FZS Fi V2 DD Will Discontinue: Rumor Or Truth?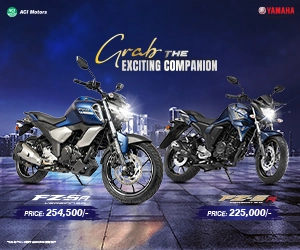 Yamaha FZS FI V2 DD is one of the popular motorcycle model in Bangladesh. Back in 2008 Yamaha launched its first generation of FZS. After that this model introduced in Bangladesh bikers love this model for its design, looks and unique style. But this model is more focused on balance, control and comfort for the rider.
This is why bikers love this machine so much. Day by day this model gets unique style and design. So now this bike gained so much popularity that bikers love this bike. But now we heard the news about discontinue Yamaha FZS Fi V2 DD. It's a shocking news for a bike lover.
But last year we heard the news of discontinued Yamaha Fazer and FZS Fi DD. Maybe that was rumor in Bangladesh, but in India Fazer and FZS Fi DD discontinued. But now FZS Fi V2 DD will discontinue in Bangladesh soon.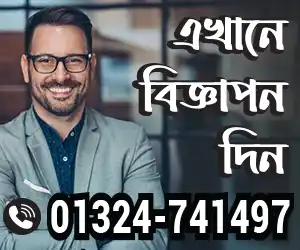 Click To See Yamaha FZS FI V2 Dual Disc Review
We heard the news that there maybe a last lot of Yamaha FZS Fi V2 DD and after that this model will no longer continue in Bangladesh. Because this model comes from India and in India this bike is discontinued last year. One of the reason is you know that India stop that production of this model so it will not continue for long.
Other reasons is that now every bike company has improve in technology like Fi, ABS and CBS. But Yamaha has ABS in Yamaha FZS Fi V3 which also popular in Bangladesh.
For technology upgrade, day by day but FZS Fi V2 has not so much change but they do changes in some major areas. Now the production has been stopped maybe it's the last shipment of FZS FI V2 DD in Bangladesh. If you want to buy this bike maybe it's the right time to buy this bike.
If You want to Find Yamaha Bike price in Bangladesh and Yamaha Bike showroom near you visit BikeBD.Com. Stay with us for more update motorcycle news. Thank you all
Creating a value of life isn't easy. But creating life valuable is easy. So I tried to creating value and make an impact. I like to work in a team that is cooperative and helpful. I like to share my knowledge and skills for the betterment of the company. Always find out the opportunities and use in a proper way.
You might also be interested in