What is ready pickup in motorcycle?
Published On 31-Jan-2023 06:11am , By Rafi Kabir
Ready pickup in motorcycles is a term that is being used more and more frequently among motorcycle enthusiasts. Ready pickup refers to the ability of a motorcycle to accelerate quickly, which provides better performance and an enhanced riding experience. It is important to understand what ready pickup is, its characteristics, benefits, and the factors that affect it. This article will explore all these aspects of ready pickup in order to equip readers with the knowledge they need to make informed decisions when looking for a new bike.
Ready Pickup in Motorcycles
Ready Pickup in motorcycles is an important feature that gives riders an advantage over other vehicles. It refers to the ability of a motorcycle to accelerate quickly from a standing start, allowing the rider to get up to speed in a short period of time. Ready pickup is achieved by optimizing the bike's powertrain, including its engine, transmission, and gearing. Additionally, modern motorcycles are equipped with sophisticated technology such as traction control and launch control which further enhances their ready pickup performance. Ready pickup is especially useful when riding off-road or in congested traffic situations where instant acceleration can be important for safety and convenience.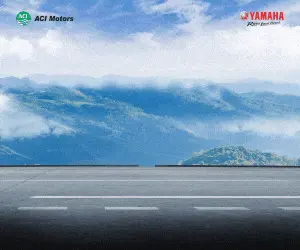 Characteristics of Ready Pickup in Motorcycles
Ready pickup in motorcycles is a term used to describe the ability of a motorcycle to quickly accelerate from a stopped position. This feature is often desirable for sporty rides and racing, as it provides enhanced performance capabilities. Ready pickup can be attributed to the power-to-weight ratio of the motorcycle, as well as the engine tuning and exhaust system design.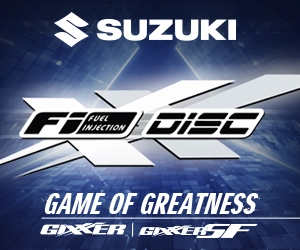 When discussing characteristics of ready pickup in motorcycles, there are several factors that need to be taken into consideration. The first factor is the engine displacement, which refers to the total volume within an engine's cylinders. Generally speaking, larger engines tend to have more power and better acceleration than smaller engines, so they offer improved ready pickup characteristics. Additionally, the type of fuel being used will also have an impact on the acceleration capabilities of a motorcycle. If a motorcycle has higher compression ratios or utilizes forced induction such as turbocharging or supercharging then its acceleration may be improved.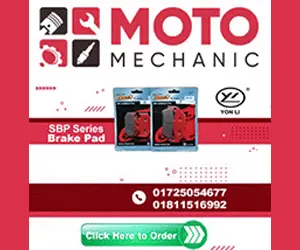 The intake and exhaust systems are also important components when assessing ready pickup characteristics. The intake system should allow for unrestricted flow of air into the engine, which allows for maximum combustion efficiency and increased throttle response. Similarly, an optimized exhaust system can help reduce back pressure on the engine, resulting in improved performance at low speeds and better overall acceleration capabilities.
Finally, suspension tuning also plays an important role in determining how well a motorcycle can accelerate from a stop. Adjusting spring preload settings along with dampening adjustments can help improve traction while accelerating off the line which can lead to better overall performance when it comes to ready pickup capabilities.
Benefits of Ready Pickup in Motorcycles
Ready Pickup in Motorcycles is a great feature that provides riders with the convenience of quickly accelerating from a dead stop. This can be especially beneficial in situations where the rider needs to accelerate quickly or take off from a standstill and get moving faster than usual. Ready Pickup enables riders to go from zero to sixty miles per hour, or faster, in just seconds. This allows them to maneuver around traffic or difficult terrain with ease, making their rides safer and more enjoyable. Riders can also benefit from improved fuel efficiency since they don't have to rev up their engines as much when taking off from a dead stop. The acceleration capabilities provided by Ready Pickup are also great for those who regularly ride on highways or other roads that require quick acceleration at certain points.
Factors that Affect Ready Pickup in Motorcycles
Ready pickup in motorcycles is affected by several factors, including the type of motorcycle, its power and torque output, gearing ratios, rider weight and riding style. The type of motorcycle can affect readiness with heavier bikes typically requiring more time to reach peak performance. Power and torque output also play a role in ready pickup as higher power and torque will help the bike accelerate faster. Gearing ratios can also affect performance; lower gear ratios provide more mechanical advantage, which helps the bike accelerate quicker. Rider weight affects ready pickup because heavy riders require more energy to get the bike moving while lighter riders require less effort. Finally, riding style affects ready pickup; aggressive riders tend to be able to accelerate quicker than those who ride less aggressively.
Conclusion
Ready pickup in motorcycles is a great way to optimize your ride and make the most of your time and resources. It has many advantages, such as increased control, improved efficiency, and greater safety. Factors like terrain, rider weight, and engine size can all have an impact on ready pickup performance. Ultimately, it is important to consider all aspects before choosing the right motorcycle for you. With proper maintenance and care, you can be sure that your bike will provide you with the best and most enjoyable ride possible.
I am Rafi. I always work with my hard and soul. I always try to keep up with the hopes of my superior.
You might also be interested in