Most Luxurious Scooter In Bangladesh: Znen Vista Review
Published On 15-Aug-2015 05:07pm , By Shuvo
Znen Vista, one of the BIGGEST (In Size) two wheeler on Bangladeshi road today (Source). We the Team BikeBD have reviewed many bikes in the past but never ever did something like this magnitude, which at the first glance will give you the impression like a cute animal standing before you.
Most Luxurious Scooter In Bangladesh: Znen Vista Review
But once you twist the throttle you will enter into a complete different world. Therefore completing our test ride program we are herewith Znen Vista Review by Team BikeBD based on 1200 KM test ride. We think Znen Vista is the most luxurious scooter in Bangladesh currently.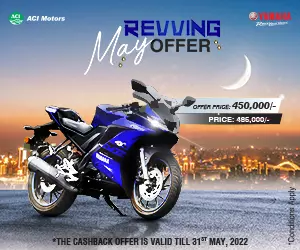 Ancestry of ZNEN
Before we head in the subject we would like to illuminate the organization and the peoples behind the Znen. Znen Vista is originated from one of the leading Chinese scooter company ZhongNeng Vehicle Group Co. Ltd. which operated in China from 1987 and started motorcycle business at 1998 from Taizhou of Zhejiang, China with the brand name Znen Motor.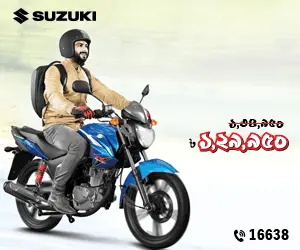 Znen Motor started their operation cooperated with some senior American motorcycle company which helped them to achieve the American EPA and DOT certifications and helped Znen to head in the American market confidently assuring standard and quality.
Afterward they targeted to compete with the European market which is the birth place of scooters like Vespa or Piaggio. Currently Znen Motor's products are marketed around 60 countries including Bangladesh.
Znen Motor Bangladesh started their operation in Bangladesh from the July of 2014 at Dhaka with their wider product line featured with values & elegance.
Introducing ZNEN Vista & Features
At the time when we received the scooter Znen Vista for our test ride program we found it pretty huge, like a giant. The wheelbase of the scooter is near like a small hatchback car, where the foot rest and side panel of it is very wide.
The front panel with dual headlamp, larger wind shield and huge rear panel gives the impression of something huge and powerful with of-course elegance.
The scooter has eyelashes type dual DRL (day time running light) under both head lamp and another set of DRL at the back attached with grab rail. All the turning indicators also affixed with the body panel like a car.
The duel headlamps with indicators are powerful enough for safe night ride. The tail light is huge too with the wider rear tire fender.
The seat is not split type but segmented for rider & pillion. One thing we are sure you can carry your family members on the wider and larger comfortable seat.
Znen Vista has a very spacious boot under the seat for carrying your regular size helmet, rain suit, gloves and other necessary accessories.
The front panel with dashboard is another attraction of Znen Vista. It's really huge, wide and of-course luxurious. You will definitely find the impression of car here.
Also Read: Znen Motors Open Grand Showroom In Dhaka
Moreover the V shapped heavy steering may give you feel like riding a chopper. The most striking thing about Znen Vista dashboard is that its ODO console, which comes out straight from BMW cars.
So when you see it you will get the feeling that you are riding a luxury bike which to enjoy it. The dashboard shows you SPEED, RPM, FUEL GAUGE, ENGINE TEMPERATURE GAUGE, CLOCK (With date and time), and temperature of the atmosphere. In addition there are two accessories compartment besides the steering to keep your cell-phone, goggles or wallet etc.
On the word of pleasure or fun Znen Vista has the following features as build in to make your ride or hangout more colorful;
Mobile Charger
Mp3 Player featured with dedicated control panel
FM Radio
SD Card reader
2 speakers under the dashboard which can make more noise than the engine which is really very smooth.
Znen VISTA Engine:
Znen Vista came with a 150cc air-cooled four-stroke engine mounted under rider seat. There is a cooling fan at the right side of the engine so that the engine can get fresh air for cooling.
The engine silently hums like the engines of Honda, so you can understand that the engine makes no noise what so ever.
The drive is full auto as there is no clutch or gear. The left lever operates the rear brake which the right lever operates the front brake. The starting also electrical so no hassle for kick.
Unlike many scooters, the first 1200-1500RPM of the scooter are for idle & there is a safe barrier in the throttle after crossing that the scooter goes into drive mood.
The drive mood is a V type belt which has no drive chain but a drive shaft, so no power loss due to friction like chain drive.
The engine of Znen Vista is powerful enough and you don't feel any lag. There are vibrations at the speed over 80 km/h but below it, the ride is very smooth.
We tested the Znen Vista on various track including the 7.3 km Hatirjheel track which designed with 16 attacking corners for the bikes but we are glad & sure that you will enjoy and cherish every single degree on the corners. It is a wonderful and comfortable machine when you are driving at 50-70 km/h.
>>See The Top Speed & Video Review of Znen Vista Below<<
The power delivery is good as well as the torque deliver with two people and some luggage under the seat you do feel that the speed comes down due to heavy load or air pressure due to larger windshield but again you have to understand that scooter is without any gear or clutch so it will take some time to work itself up and it does.
Control & Comfort
Scooters are designed for comfort for sure where sometimes control is compromised some bit due to structure. But Znen Vista is the modern design luxurious scooter.
At the first when you only glance over the scooter you might be confused about controlling but when you are on the ride you will sure experience different.
Znen Vista came with wider 130/60-13 cross-section tubeless tires in both front and rear wheel which ensures for better efficiency as it also ensures safety and reliability on the road.
The wheels of the scooter are made from aluminum instead of steel which helps to prevent rusting & better material which is light and strong. There are huge grip with the tires which is needed with a machine like this.
The scooter is equipped with hydraulic disc brake both in front and rear wheel; though the brake on rear is awesome the front is a bit slippery.
The technician from Znen Motors Bangladesh assured us that once the scooter clocked over 1000 km they will do a service to adjust the front brake pressure & brake pad in order to make it work more efficiently.
The front suspension of the Znen Vista is good while the rears are stiff. It really deserves a softer rear suspension where you can't ride on bumps at high speed and even if you do that then it will send shockwave throughout your body.
We think tilted aligned suspension rather than vertical alignment may solve this issue. Moreover, front suspension looks heavier where the rears are a bit looking light.
The seat of Znen Vista is very wide and comfortable, but it would have been better if they could have lower the pillions footrest position as sometimes during turning it touches the elbow of the rider with the pillions knee which feels very uncomfortable.
TEAM BikeBD Experience
When we got the opportunity to get the Znen Vista for our test ride we asked Znen Motors Bangladesh to allow us one month as it looked different and we had some different plans with the scooter.
We had tested the bike for around 1200km from the zero mileage at odo. We have ridden on different tracks with some awesome riders and also with some random selected general people.
And resulting in a word we are happy with the public response. Peoples were really very much exited while riding Znen Vista and that was really fun as they expressed.
From our Test Result The Bullets Are:
We have experienced the top speed within one kilometer track is 97km/h within 35 second where we touched and continued with 112km/h after the one kilometer track. You can see it's a heavy and bulky designed scooter with a larger wind shield, so the top speed can vary in different circumstances due to air flow.
The mileage we counted in Dhaka city is around 28-32km/L where it is around 32-35km/L on highway. Again the size & shape is the matter in this issue which also may vary in different situation and riding condition.
Considering overall assessment the controlling, braking and comfort is satisfactory enough but we are not happy with the rear suspensions. Overall it seems like a nice pack of fun.
Strength of Vista
It's a real fun to ride.
Headlight is powerful and enough for night ride.
Brakes and controlling are very good.
Seat is comfortable.
You can do nice corning with the scooter, as we have tested doing it @ 70km/h.
For safety features the engine of the bike won't start if the side stand is down and even accidentally the side stands goes down the engine will shut down automatically for safety issue.
It has both side stand as well as center stand.
Audio system which sometimes in heavy traffic and of-course on your hangout gives you some entertainment.
Enough under seat storage space to keep you helmet, raincoat or even you can also keep your small house hold shopping materials. There are also accessories compartment with the dashboard.
Weakness of Vista
It is a bit bothersome and frustrating to ride in the congested traffic jam in Dhaka Though the saddle is not high but due to wider body structure makes the rider struggling moving though huge traffic.
Mileage is Average. 32 KMPL .
Pillion foot peg is in the higher position and needed to be lowered.
Feels vibration at higher speed like after 80km/h. for the large Front Wind Shield.
The wind shield is very large which has to tackle heavy air pressure that for surely affect the acceleration, speed and mileage.
So dear readers, Znen Vista is a widely featured deluxe scooter. It seems everyone may infrequently use it at their every day life like at Dhaka city or it may not frequent playable to everyone at everywhere. But this is the scooter that one should buy for luxury and of course for real fun.
You may feel some bit unusual whenever ride in the huge traffic moving at the speed of footstep or in some way it is worth to buy a big daddy but as a tool to make you feel special we think nothing comes close to Znen Vista.
It really is an exceptional excitement to ride with and when you are on it you will sure forget the price tag and the sheer size of it.
Technical Specifications of Znen Vista
| Engine Description | 124.7 cc,Air-cooled. 4-stroke, SI engine |
| --- | --- |
| Fuel Supply System | Carburetor |
| Power | 11 Bhp @ 8000 rpm |
| Torque | 11 Nm @ 6500 rpm |
| Bore* Stroke | 52.4 mm*57.8 mm |
| Compression Ratio | 9.2:1 |
| Starting Method | N/A |
| Emission Standard | N/A |
| Gear Type | N/A |
| Gear Number | 5- Speed |
| Transmission Type | Manual |
Znen Vista come with a price tag of 2,00,000 BDT. (Click Here To See Current Price). Available Color White,Red,Blue. Znen Motors Bangladesh offering 3 years engine warranty & 1 year of unlimited free servicing.
We visited there spare parts stock room & found they arranged huge amount of whole scooter spare parts for there each model. Around 25 scooters spare parts supply for each model. We amazed to see the dedication about there business cause many companies don't want to do such big investments on spare parts.
Znen Scooter Showroom:
106, Aolad Hossain Market Main road, Tejgaon,
Dhaka- 1215
Cell: o1916 030070, 01756 063010
*All the price and specification is subject to change upon company rules, policy, offer & promotion. BikeBD is not liable for the changes.
[review]
FAQ- Frequently Ask Question
1. When Znen was first founded?
Ans- Znen was founded by Mr. Chen Huaneng in Taizhou, Zhejiang in 1987.
2. When Znen manufactured first gasoline scooters?
Ans- In 1996 Znen first manufactured gasoline scooters.
3. Which scooter sold under different name in the world?
Ans- Znen C Artemis.
Related Article You May Like:
Read By Category:
You might also be interested in