Experience Thrilling Efficiency with the R15M Mileage
Published On 11-Jun-2023 12:07pm , By Jahid Hasan Jojo
The Yamaha R15M motorcycle excels with a fuel efficiency of 40 kmpl, showcasing its remarkable engineering and performance. This means that for every liter of fuel consumed, the R15M is capable of covering a distance of 40 kilometers. Such a high mileage figure places the R15M among the most fuel-efficient motorcycles available in the market today.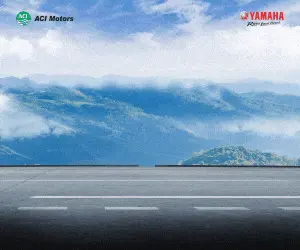 In the dynamic and ever-evolving world of automobiles, one concept that holds immense importance is mileage. Mileage, or fuel efficiency, has long been a crucial factor for both consumers and the automotive industry. It directly impacts the cost of ownership, environmental sustainability, and technological advancements within the sector. Among various mileage standards, the R15M mileage has emerged as a significant benchmark. This article explores the significance of R15M's mileage and its impact on the automotive industry.
Understanding Mileage
Mileage denotes the remarkable distance a vehicle can traverse, propelled by a precise quantity of fuel. It serves as a measure of a vehicle's fuel efficiency and is influenced by multiple factors such as engine efficiency, vehicle weight, aerodynamics, and driving conditions. For consumers, mileage plays a vital role in determining the operational cost of a vehicle, as higher fuel efficiency leads to reduced fuel consumption and lower expenses.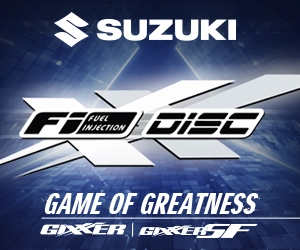 Introduction to R15M Mileage
The R15M mileage serves as a standardized metric, employed to evaluate the fuel efficiency of vehicles with meticulous precision. It represents the number of kilometers a vehicle can travel per liter of fuel under defined test conditions. This standard was developed to provide a consistent and comparable measurement across different vehicle models and manufacturers. It has undergone rigorous testing and evaluation to ensure accuracy and reliability.
Significance of R15M Mileage
The R15M mileage holds significant importance for various stakeholders, including consumers, the environment, and the automotive industry as a whole.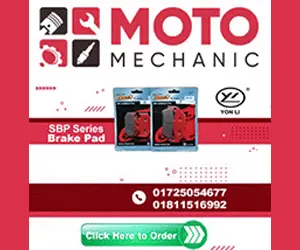 Firstly, R15M mileage plays a crucial role in promoting fuel efficiency and reducing fuel consumption and emissions. Vehicles with higher R15M mileage ratings consume less fuel per kilometer traveled, contributing to environmental sustainability and combating climate change. By incentivizing manufacturers to improve fuel efficiency, the R15M mileage standard helps reduce the carbon footprint of vehicles on the road.
Secondly, consumers benefit greatly from vehicles with high R15M mileage. Improved fuel efficiency translates to cost savings over the lifespan of a vehicle, as less money is spent on fuel. Additionally, vehicles with higher R15M mileage provide increased range, allowing drivers to travel longer distances before refueling. This convenience adds value to the ownership experience and enhances overall customer satisfaction.
Moreover, the R15M mileage standard influences the automotive industry on multiple fronts. To begin with, this initiative serves as a catalyst, compelling manufacturers to align themselves with government mandates pertaining to fuel efficiency standards. These regulations often require manufacturers to meet certain R15M mileage targets, fostering a culture of sustainability within the industry.
Challenges and Limitations of R15M Mileage
While the mileage standard set by the R15M holds immense significance, it is not devoid of its fair share of challenges and limitations. One primary concern is the variability in real-world driving conditions. The standardized test conditions used to determine R15M mileage may not always reflect the diversity of driving scenarios encountered by consumers. Real-world mileage can vary based on factors such as traffic congestion, road conditions, and driving habits.
Another potential limitation is the possibility of loopholes and manipulation. In the pursuit of higher mileage ratings, some manufacturers may attempt to exploit testing procedures or make adjustments specifically for the test conditions. This can lead to inflated mileage ratings that do not accurately reflect the vehicle's actual performance on the road.
Future Implications and Potential Developments
Looking ahead, there are several implications and potential developments related to the R15M mileage standard. Advancements in mileage measurement technology are expected, with the aim of improving accuracy and reflecting real-world driving conditions more effectively. This can involve the incorporation of advanced sensors and data collection methods to capture a broader range of variables that impact fuel efficiency.
Furthermore, the integration of alternative fuel vehicles and electric vehicles (EVs) will shape the future of mileage standards. As the automotive industry transitions towards more sustainable options, mileage metrics may evolve to encompass metrics specific to EV range and efficiency. This will require new standards and measurements to accurately evaluate the energy consumption and driving range of these vehicles.
The R15M mileage standard holds immense significance in the automotive industry. Its impact ranges from fuel efficiency and cost savings for consumers to environmental sustainability and industry innovation. While challenges and limitations exist, ongoing developments in technology and policy are likely to address these issues and pave the way for more accurate and comprehensive mileage standards.
The Yamaha R15M has emerged as one of the most popular bikes in the Yamaha lineup. This motorcycle's exceptional performance and stylish design have captivated enthusiasts worldwide. The R15M represents the epitome of sportiness, offering a thrilling riding experience that caters to both seasoned riders and newcomers alike.
Published by Jahid Hasan Jojo
You might also be interested in