Latest and Updated Scooter Price in Bangladesh 2017
Published On 08-May-2017 12:47pm , By Saleh
Scooter is one of the most comfortable modes of transport around the world. Scooter or Cub are very popular in countries like Indonesia, Thailand & Vietnam. In India in 2016 the most sold two wheeler was a Honda Activa , which is a scooter. In the past we posted an article on the latest motorcycle price in Bangladesh & now for the scooters lovers we have Latest Scooter price in Bangladesh.
Click Here For Latest Scooter Price In Bangladesh 2018
Scooters are gaining popularity in Bangladesh too, mostly among the female riders but some male riders are also going for scooters for their first choice of two-wheelers. Some of the reason on why a scooter is better then motorcycles is: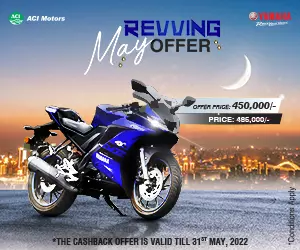 Easy to learn & ride as no clutch or gears.
Wider tyre for better balance.
For female riders it is easier as they have lots of leg room.
Comfortable ride , wider seat.
Under seat storage capacity.
Also there are other compartments to carry other small things.
Ride is smooth, as less power something female riders prefer.
For male riders who are not speed freak but loves comfort.
More practical then a 5 lac taka sports bike.
Most Scooters comes in Bangladesh in CBU condition so build quality is good.
These days most scooters have puncture resistance tyres & combi braking for safety.
Runner: Runner doesn't have any scooters but they have a cub in the name of Kite+ which they launched during the SIAM Indo Bangla Automotive Show 2017(Source). It is an upgraded version of their moped Runner Kite. Current price of Runner Kite+ is 86,000 BDT
Honda: Honda doesn't have any scooter in their lineup but they have a CUB in the name of Honda Wave Alpha, they are currently (at the time when the article is published) giving away Free Registration Offer with the purchase of any Wave Alpha. Current price of Honda Wave Alpha is 135,000 BDT.
Also Read: After Budget Honda Motorcycle Price In Bangladesh 2015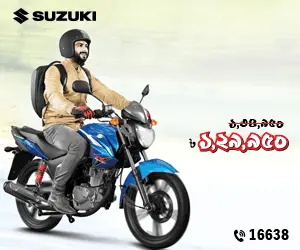 During the SIAM Indo-Bangla Automotive Show they displayed Honda Dio & Honda Beats scooters in the show & we are set to believe that either one of these two scooters will enter in the market in September – October of this year
Suzuki: Suzuki has a line up for two scooters in their segments(Source). They are the only Japanese motorcycle company who are distributing scooters in Bangladesh. They have Lets & Access as their scooter line up. Price of Lets is 160,000 BDTPrice of Access is 180,000 BDT
Hero: We are hearing news that Hero will introduce a new scooter for the Bangladeshi market but they have gained lots of popularity with their scooter Hero Pleasure. We reviewed this scooter while back on our blog. Hero Pleasure is available in two different types: Sheet Metal Wheels: Price – 130,000 BDTCast Wheel: Price – 135,000 BDT
TVS: TVS is one of the biggest player in the scooter segments in Bangladesh, they started that with Scooty Pep, then came Scooty Pep +. I have also seen that many buying TVS Wego, TVS Jupiter and TVS Scooty Zest. Current price of TVS Wego is 163,000 BDT.Current Price of TVS Scooty Zest is 147,000 BDTCurrent Price of TVS Jupiter is 164,000 BDT
TVS have a moped in their line up in the name of Xl100, which uses a 100cc engine and they believe to carry a weight of 120 kg on the bike. They want to make this bike popular in the rural area. Price of TVS XL100 is 65,000 BDT.
Mahindra: They used to have one of the largest collections of scooters among the Indian motorcycle companies but currently they only have Mahindra Gusto in the market. Price of Mahindra Gusto is 142,500 BDT.
ZNEN: Znen is a company known most for their scooters; they have a range of scooters for all age. They start with 50cc scooters & ends with 150cc scooters. They have scooters those are good for city ride, there are some with which you can do off roading, some are big and are made for speed. We tested Znen T6 & we loved it, also we were lucky enough to test the huge Znen Vista which we stated the most Luxurious Scooter back then.
Also Read: TVS Introduce TVS Metro Plus Motorcycle In Bangladesh
Here is their price & product lineup
| | |
| --- | --- |
| Model Name | Price |
| Goldfish | 98,000 |
| Classic | 95,000 |
| Emperor II | 135,000 |
| Aurora | 138,000 |
| RX 150 | 145,000 |
| T6 | 165,000 |
| Vista | 200,000 |
| T9 | 215,000 |
Haojue: Haojue is one of the most popular motorcycle brands in China. They take technical help from Suzuki. Few years back they gave scooter training to female riders but sadly that program wasn't continued any further. They have only one scooter in their lineup named Haojue Lindy.Haojue Lindy 125 Scooter Price in Bangladesh : 120,000 BDT.
Among the big companies Bajaj don't have any scooter line up. Yamaha motorcycles might bring Fascino or Ray Z in Bangladesh in year. Not sure whether Lifan or Keeway will showcase anything new this year as both of them is more focus on performance bikes. We hope this Latest Scooter price in Bangladesh article will helps the scooter lovers to ride in free air.
You might also be interested in