Znen Motors Open Grand Showroom In Dhaka
Published On 30-Mar-2016 04:24pm , By Shuvo
Znen Motors has been one of the leading scooters selling company in Bangladesh over the past one & half years; they are one of those companies who started in Bangladesh just as a scooter seller(Source).
Day by day they are growing bigger with showroom also situated in Sylhet, Chittagong and Cox's bazaar. On 25th March they opened their Grand Showroom in Dhaka city, situated in Bijoy Soroni.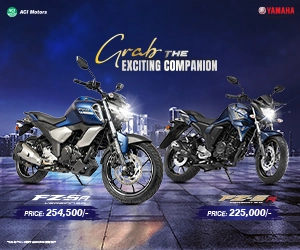 The program was attended by Mr. Fasani Mujaddide, the Managing Director of Znen Motors Bangladesh and other officials from his companies. People started to gather in showroom around 4 pm and there was a Milad Mafil in his showroom after Asor prayer.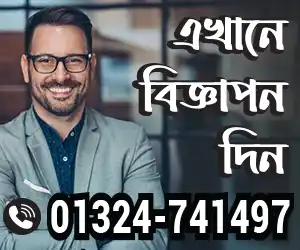 In the past we tested the luxurious Znen Vista and then we tested the super fast Znen T6 Scooter, a scooter that jumps from 0-80 km/h within 100 meters. You can follow our finding in the TEST RIDE REVIEW articles. One of the biggest reasons for the speed of T6 was that the scooter was very light but it currently it has been the most sold scooter from the company.
Znen Motors Ltd is very hopeful that they have the infrastructure of being a leader in the scooter business in Bangladesh. Currently with every scooters they are providing 3 years engine warranty and 1 year unlimited time free servicing. According to them they are also importing enough spare parts with each scooters and also engine oil & gear oil to support their after sales service.
Znen were specialized in scooter but this year in the Dhaka Trade Fair they introduced 3 new motorcycles, they are a 150cc DBR which is a naked sports bike built for power, there will be a 150cc cruiser bike in the name of Rex and a 125cc naked commuter bike in the name of Vento. The three new bikes will be available to the local market next month according to the company officials.
On 26th March Znen Motors in collaboration with KB Riderz organized a rally in Dhaka city to create awareness among the bikers in Dhaka to follow traffic rules. They organized a rally starting from Manik Mia Avenue and then crossing Dhaka city and stopped in front of Znen Motors showroom in Dhaka city.
Also Read: Race GSR125 Feature Review
Currently Znen has 9 scooters in their lineup ranging, all of their scooters are either 50 cc, 125 cc or 150 cc, for some odd reason they don't have any 100 cc scooter for Bangladesh.
Thank you all. For further updates keep visiting our website and subscribe to our BikeBD Youtube channel, and also eye on our BikeBD Facebook Fanpage. See you soon with the latest discussion, review & news.
See Available Motorcycle Brands in Bangladesh
See All Updated Motorcycle Prices Here
See Nearest Motorcycle Showroom Addresses To You
Related Article You May Like:
Read By Category:
You might also be interested in