Mobil Engine Oil – Trusted Engine Oil for Motorcycle
Published On 26-Sep-2019 09:52am , By Raihan Opu
Mobil is one of the trusted lubricant brands globally from ExxonMobil (Source). Therefore, Mobil Engine Oil is the trusted engine oil solution for Motorcycles worldwide. Covering their product line in Bangladesh for motorcycles here we 're featuring Mobil Engine Oil – Trusted Engine Oil for Motorcycle.


Mobil Engine Oil – Trusted Lubricant Solution for Motorcycle
The brand Mobil is operating in Bangladesh as Mobil Bangladesh. The MJLBL (Mobil Jamuna Lubricants Bangladesh Limited) official distributor of the Mobil products in Bangladesh (Source). In a joint venture with ExxonMobil, they are distributing the category wise products in the market. That's the complete engine oil solution for the different kinds of motorcycles.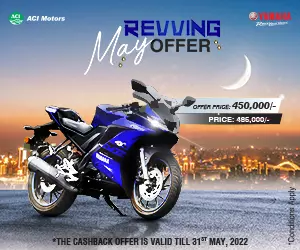 Currently Mobil Bangladesh, therefore MJLBL marketing three categories of engine oil. Each of the category products is available with multiple grade-range support. Hence, including the synthetic and mineral category, Mobile Bangladesh is distributing the complete engine oil solution for motorcycles (Source). Further, this is one of the most trusted lubricant brands in Bangladesh for many years.


Mobil 1 Racing 4T
Mobil 1™ Racing 4T is the flagship product of Mobil that serves for the high-performance 4-stroke engines, therefore, racing motorcycles. It's the dedicated lubricant that designed for performance & premium on-road machines. It's a full-synthetic multi-grade oil that supports with its premium synthetic formulation & features.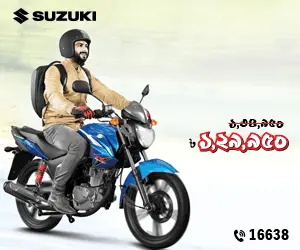 Mobil 1 provides premium viscosity, wear protection, and multi-grade operation even under extremely stressful conditions. Further, it ensures a prolonged draining period. So, no hassle for frequent draining.
In Bangladesh, the Mobil 1 Racing 4T is available with a 10W-40 grade range. It meets or exceeds all the standard requirements of JASO MA2 & JASO MA ensuring the quality level of API-SN. Hence, this wider grade-range can give maximum support and outstanding performance in different weather conditions of Bangladesh.
Mobil Super 4T
The Mobil Super™ 4T is the most frequent type of mineral oil from the Mobil engine oil bank in Bangladesh (Source Wiki). It designed to support a wider category of conventional and modern 4-stroke motorcycle engines. It comes with a broader range of viscosity, good corrosion & wear protection ensuring maximum thermal & oxidization stability.
It's available with a wider variety of grade range. Thereby, 10W-30, 15W-40, 20W-40, and 20W-50 grade of Mobil Super 4T is available in the Bangladeshi market. Hence, it also meets or exceeds the standard requirement of JASO MA and API SJ. So, it's the wider and most economical solution for most of the motorcycle available in Bangladesh.
Mobil Engine Oil
So, we can see the Mobil Bangladesh is distributing a wider range of engine oil for motorcycles. They are offering the complete engine oil solution to the motorcyclists of Bangladesh. Further, Mobil has long years of reputation in Bangladesh along with worldwide. Therefore, this is one of the trusted engine oil brands for your motorcycle.
Some Useful Links ...
You might also be interested in