ACI Motors To Open Bookings For Yamaha FZS FI V2
Published On 08-Dec-2021 03:05pm , By Arif Raihan Opu
Yamaha FZS Series is one of the top-selling motorcycle 150-160cc motorcycles in Bangladesh in the sports commuter segment. Even though the bike has been discontinued in India but it has become a very popular bike in Bangladesh. ACI Motors is open Pre Booking of Yamaha FZS FI V2 DD.
The new price of the bike has been set at 2,10,000 BDT & the pre-booking amount has been set at 25,000 BDT. So why is Yamaha introducing this motorcycle again in Bangladesh?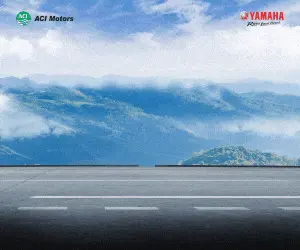 Well, the simple answer is by popular demand! Even though they have Yamaha FZS FI V3 there is a huge demand for Yamaha FZS FI V2 Price in BD. The bike is simple & has a 150cc air cooling Fi engine which produces 13 BHP @ 8000 RPM & 12.8 NM of Torque @ 6000 RPM.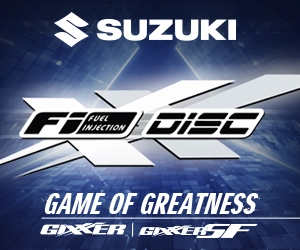 The bike is light, it weighs 133 kg & has a 12 litres fuel tank. With a twin-disc brake as standard, the bike gets 140 section rear tyre followed by a front 100 section tyre. Over version 1 this new Version gets a wider seat, halogen headlight & a new tyre fender.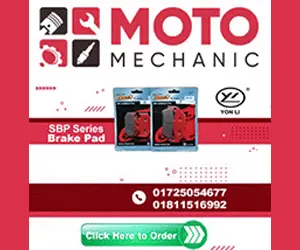 This was the first bike that was launched in India with a smaller seat & fatter tyre. A concept that was unheard of for bikes in this segment is having a smaller seat means you can't carry 3 people on the ride & having a wider tyre means that your mileage & speed will drop.
Yamaha wanted to add a new concept, having a mono-shock suspension with a fatter front fork Yamaha concentrated more balance & braking of the bike rather than chasing after speed & carrying more people, a concept which was later followed by many other bike brands.
Most people buy Yamaha bikes for their premium feelings. Recently in India Yamaha introduced two new bikes, Yamaha FZ-X a cafe racer type of bike based on Yamaha FZS FI V3 & Yamaha R15 V4, the legendary sports bike. We are hoping to see those two bikes to come Bangladesh officially through the hand of ACI Motors early next year.
Published by Arif Raihan Opu
Creating a value of life isn't easy. But creating life valuable is easy. So I tried to creating value and make an impact. I like to work in a team that is cooperative and helpful. I like to share my knowledge and skills for the betterment of the company. Always find out the opportunities and use in a proper way.
You might also be interested in