Lifan KPT 150 Ownership Review Mesbah Uddin Ahmed
Published On 15-Jul-2018 08:17am , By Ashik Mahmud
Dear all bikers, I am Mesbah Uddin Ahmed (Nishat), completed 44 years journey of my life. I live in Dhaka from my childhood. Today I'm going to share with you my Lifan KPT 150 ownership review.
Lifan KPT 150 Ownership Review Mesbah Uddin Ahmed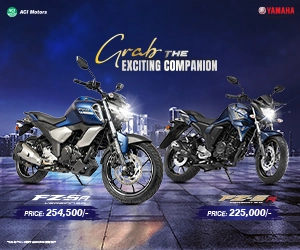 My father's Suzuki A50 (1982) was my first bike and I started riding the bike from when my feet could touch the ground sitting on the saddle, that dates back 1985 so far I can remember. After getting admitted in University my father gave me the bike and I rode it for some more years. Meanwhile I experienced riding many more bikes of different make and models.
I bought a Honda CBX650 (1985) in 2004 and till to date have it in my garage along with a Xingfu 125SF (1996) inherited from my late maternal uncle who taught me riding motorbike and he was my instructor for the driving license. I also ride bicycle on the weekend and currently have a GT Avalanche Comp 27.5 mountain bike. Riding bikes is something in my blood and I fully enjoy, be it a long or short ride.
See All Updated Lifan Motorcycle Prices Here
My present bike Lifan KPT 150 is a superb example of fine engineering. Thanks to the design and implementation team of Lifan for manufacturing such a machine, and to Rasel Industries Limited (RIL) for importing the bike. I was first to book the Lifan KPT 150 when RIL announced about the bike, and the only white color bike imported in the first lot is in my possession now. After I saw the sample bike brought by RIL I went through reviews of the bike on internet and I decided to have one and as a result sold my Lifan KPR 150.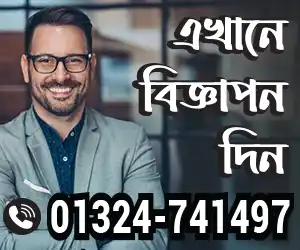 See All The Available Lifan Motorcycles In Bangladesh Here
Reason for selecting this bike is its duel sports design that support long rides as well as can rule the off-roads, and I want to explore beautiful Bangladesh with this bike. The price tag of 250k is best matched with the features described below. After sales service is another reason for selecting the bike as I found this really good.
Lifan KPT 150 Ownership Review– Features 1. It is an Adventure Bike (Dual Sports; On / Off Road) 2. Liquid cooled EFI Engine 3. Super bright LED Head, tail and signal lights 4. Full LCD display dashboard 5. USD front suspension 6. Polymer fuel tank 7. Built-in crash guard (frame slider) 8. Average millage around 40 km/liter
Lifan KPT 150 Ownership Review– Positive 1. One of the best Adventure bike now in Bangladesh no doubt. 2. Very comfortable in all aspect for long and off-road ride. 3. Double petal disk brakes give you good confidence while riding. 4. Good Fuel Efficiency. 5. Never lose power even during continuous riding.
See Nearest Lifan Motorcycle Showroom Addresses To You
Lifan KPT 150 Ownership Review – Negative 1. Rear mono suspension is good but not best 2. Pillion seat is not that comfortable 3. Tiny tail light. Difficult for followers during night time as the extra illumination is not prominent 4. Gear shifting is hard for first 1,500 km 5. Non O-ring drive chain need more maintenance (lubrication)
Due to my job and family engagements I get less chance to roam around. Last February travelled to Bashbaria beach, Shitakunda, Chittagong on my Lifan KPT. The trip was 460km along with 12 other bikers, and it was awesome. Another trip from Dhaka to Valuka, Mymansing to Sitajgonj to Dhaka was a satisfactory one.
On 02 May 2018 travelled to Baroiarhat, Chittagong – a 400km wonderful trip. ODO is 2,500km now and counting. Always wear a good quality helmet and riding safety gears (hand gloves, elbow/knee guards, etc.), pay full attention to road, follow the rules and ride safe. Lets see kpt 150 price in Bangladesh here.
Written By Mesbah Uddin Ahmed
Published by Ashik Mahmud
You might also be interested in