Lifan KPR165R Now Available With Upgraded NBF 2 Engine In Bangladesh
Published On 22-Jun-2019 09:35am , By Raihan Opu
Lifan KPR bike is one of the most popular sports bikes in the price range under 2 lac. So far there has been around 1800 + KPR running on the roads of Bangladesh in the 4 years of its life. Adding to that after showcasing their new bike at 5thDhaka Bike Show 2019Rasel Industries Ltd finally launched the Lifan KPR165R with NBF 2 engine in Bangladesh.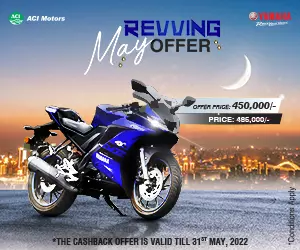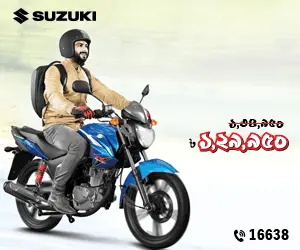 Lifan KPR165R has a 165cc carburetor engine under its belly. The engine produces 16.8 BHP & 17 NM of Torque through its 6-speed gearbox. In terms of power delivery, the new bike is still the same as before but now instead of giving it a Fuel Injector the bike now gets a carburetor engine.
What is new in this NBF2 engine?
So what is new in this new NBF2engine? The power delivery is still same as before, but they changed the engine crankcase, the coolant inlet has been increased, they added a new transmission and additionally, they have added oil filter which wasn't present in the previous KPR. Lifan believes adding all these will help to soften the gear change of the motorcycle.
Now they installed KEIHIN PZ30 carburetor which they hope will increase the fuel efficiency of the bike. The swing arm has been changed like Lifan KPT. The rims are like Lifan KPS now with 130 section rear tire added which was something we missed during our testing of the FI version.
The rear tire sprocket is now bigger with 49 teeth & they also added a new chain to this bike which they believe will help reduce the complaint about the chain issue which previous Lifan users complained about. Currently, the bike is available in 3 colors and the new bike has a price tag of 199,000 BDT. Rasel Industries Ltd has been selling Lifan bikes for a good long time. They have a wide range of premium higher cc motorcycles with Lifan KPR150, Lifan KPS150, Lifan KPT150, Lifan Kp150, Lifan Kp150 V2 & Lifan KPR165R Fi. They also said that very soon they will launch a scooter in Bangladesh for the female bikers. Picture & Information Credit: Asim Nafis Ador
Related Articles You May Like:
You might also be interested in