Lifan KPR150 Review By Team BikeBD: Based On 1000KM Test Ride
Published On 16-Jun-2015 06:08pm , By Shuvo
Beginning of the year we made a list of few bikes that we thought will be launched this year in Bangladesh, some of you were eagerly waiting to see them rolling on our roads. We are also quite sure that Lifan KPR150 is one from our list. After the launch of Lifan KPR150 back in April this year we have been absorbing too much poking from you with various inquiries on KPR150. Rasel Industries Limited also responded very quickly on time & this time we have tested Lifan KPR150 for 1000 km under 2 weeks to present you with Lifan KPR150 Review By Team BikeBD to answer a question, will this be the most affordable SPORTS BIKE in BD?
Lifan KPR150 Review By Team BikeBD: Based On 1000KM Test Ride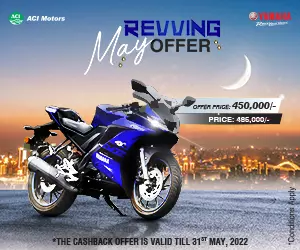 Backyard Story:
You know the Chinese motorcycle company Lifan (Est. 1992) is continuing a successful sequence on our road from years. And Rasel Industries Limited successfully extending the sequence.
You might remember we have made many extreme test events in 2014 on their bike Lifan KP150 like "Saint Martin Tour" or "1150km ride within 24 Hours" or "Stunt Shows" or "Riding on Hill Tracks'' with KP150. And those events really gave us the opportunity to get the real time assessment on that product. Therefore people got confidence on Lifan KP150 though some people has allergy on Chinese branded product even where they are frequently using Chinese products somewhere those are ensuring quality within reasonable price. Whatever we are quite sure after succession of Lifan KP150 that Lifan KPR150 may not go out of the successful sequence. Let's head in.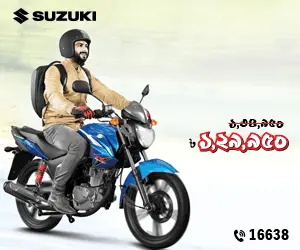 First Impression of Lifan KPR:
Fortunately Team BikeBD got the opportunity to glance the mule just after the assembly in Rasel Industries Limited and tested the same on that time. It was quite secrete before the official launch. When we saw the bike first time after assembled before us it was really amazing for us.
The word can describe the feeling that is "This is the Sports bike in BD after Honda CBR150 & Yamaha R15". And you can say the exact whether we are correct or not as you have seen huge pictures and photos on websites and some of you also seen the bike already on road. So there is little to explain the appearance about the bike. But we will try to enhance your experience highlighting the features.
You know Lifan KPR150 is completely a racing model which has won the 150cc championship in CRRC Chengdu on July 13, 2014 and currently won the first Battle in CRRC Nanjing Station on May 02, 2015. Therefore KPR150 came with a pure racing DNA and the mule completely designed for racing.
Lifan KPR150 designed with a full aerodynamic body cowling where the engine is water cooled you no need to worry about the temperature controlling issue even riding continuously in high speed. The bike is pretty cool & aggressive looking alike a small fighter on the tarmac. The raven skulled projection head lamp with aggressive pilot lamps truly shows its uniqueness in the crowd.
The body exteriors trimmed, sharply muscled and properly vented which improved the aerodynamic characteristics. The stretched fuel tank with multiple dents, slim side panel, rear panel with split comfortable seat gave the mule a different appeal among the available sports model in our market. The larger brake disk, rear central mono shock absorber, puffy exhaust and sharp LED tail lamp also enhanced the appeal.
The illumination of the lights are great, we think this is one of the best stock headlight of any bike in Bangladesh. For some reason they kept the same indicators and tail light from KP, which suggest that despite everything they didn't forget their old son.
The control console of Lifan KPR150 is another attraction. It's completely a digital console with boosted analog rev counter and the digital screen illuminated with blue & orange color backlit illumination which is changeable instantly. The screen featured with odo meter, trip meter, speed meter, gear indicator, clock and fuel gauze. The both handlebar is completely equipped with all the necessary control switches.
Brake & Control:
We are impressed with the controllability of Lifan KPR150. You know it's a heavy weighted sports model in this segment. The 150kg weigh is really heavy to tackle at low speed but comfortable saddle height of 775mm makes it easier to control for most of the riders. The braking system is the superior feature of this bike. The larger 300mm front disk brake with rear disk makes the heavier machine confidently capable to stop even while you are with extreme high speed.
To test the braking capability one of our desperate test rider have pushed the both brake of KPR just after reaching 120kmph…and both suspension fury way gone down due to heavy momentum…the rider mentally prepared to tackle a crash….but KPR confidently stuck on the road instantly like it was nailed on the road and didn't skid a single inch any other way! We have also tested the brakes on zigzags and corners where all the results were satisfactory. And you will be happy to know extreme cornering is the real fun of Lifan KPR150.
Lifan KPR150 is a racing model and its steering turning radius is comparatively narrow as it designed for racing. For the safety on high speed racing sports bike steering comes with narrow turning radius and KPR150 is not out of that. For this reason controlling in heavy traffic like Dhaka city is sometime a big hassle for KPR150 with heavy weight while moving trough zigzags of traffic or moving back or turning extreme corners below 90*. And it makes more difficulty for the new riders.
Suspension & Comfort:
Our test ride team has aggressively tyrannized the bike for checking out the suspension frequency of response to ensure the comfort level of KPR. We are really happy with the result. It's a comfortable racing model. One of our test rider who is a comfort seeker and often rides a bike with superior comfort though that is lazy in consideration of speed and acceleration he expressed his satisfaction cruising with KPR150. We are sure you will also be happy with the 37mm front telescopic and rear central mono shock absorber with its comfortable performance. The seating position and style is also comfortable both for pillion and the rider.
The riding position of Lifan KPR150 is sporty and you have to ride with a racing posture. The handle bar is clip on type which gives the rider a aggressive and racing attitude where the front transparent wind breaker tackles the heavy pressure of air flow and guide over the rider while trailing with high speed. If you compare the riding position we would like to put Lifan KPR150 in between Honda CBR150 and Yamaha R15V2.
Engine & Performance:
Lifan KPR150 came with 149cc water cooled engine with the remarkable compression ratio of 11.4:1 so you can assume how powerful its combustion and how efficiently it delivers its peak power. Thanks to the water cooling system which ensures operating temperature don't rise too high where the engine operated in high compression ratio. The peak power of Lifan KPR150 delivers at 8500RPM where maximum rev limit is 12000RPM but attractive feature is the maximum torque delivered from 6500RPM, so you can easily gain speed with ensuring fuel economy riding at lower RPM.
Lifan KPR150 came with six speed gear box. We have experienced a comfortable & easy operation with all gears with softer clutch operation accept the first gear which was quite harsh and hassle to get the engine neutral. But all the gears are really powerful where you can accelerate with any gears even with sixth gear which we are sure not available with other available sports bike; where those bikes sixth gear is applied only for speed up not for accelerating. Tough the first gear is stiff but it works like a missile. If you are not careful, you will sure face a wheelie when unconsciously revving and releasing the clutch at first gear.
Notes For You:
We the Team BikeBD started our testing just after assembling a KPR150 at Rasel Industries assembly plant in Dhaka. We have tested three bikes within our extensive test schedule and all the bikes were tested from zero mileage where none was covered the sensitive break in. Whatsoever all the test mule responded equally on our test schedule. We have experienced completely vibration free and noise free operation at any speed, at any RPM from the zero kilometers while testing each bike. And you know it's a water cooled bike so there is no question for overheating issue.
We have gained a top speed of 122kmph within one kilometer track where the digits continued and didn't drop against heavy air flow, cross wind or overtaking heavy vehicles until we decelerated the throttle. And we have touched 130 kmph out of our one kilometer test track. We should mention as the aerodynamics is gorgeously works nice even in heavy pressure of cross wind or crossing with heavy traffics on highway.
The fuel efficiency we have experienced is about 40kmpl where it has counted averagely considering our total track length with total consumed fuel on our test period. In addition let us share more from our test track.
We Are Happy For:
Completely new & good looking sports model in our market. We hope for the reliability & durability considering its sibling KP150's track record.
Very much stable on high speed, extreme cornering and extreme braking.
Comfortable seating both for rider and the pillion; and both suspension ensures comfort.
Very much effective aerodynamic body cowling, very much stable on heavy wind pressure even passing through cross wind with high speed.
Aggressive acceleration even at higher gears.
The fluorescent bright LED projection head lamp DC operated and works nice even at dark highways.
We Have Noted Out:
KPR is the bike of nice acceleration at any gear but top speed is comparatively low where we have expected more.
Too much heavy to control at low speed, particularly moving through heavy traffic.
Steering turning radius is narrow. Turning and moving back is a hassle in narrow and curvy space.
Controlling on pebble, sand or mud is really a big deal due to weight and narrow steering radius and of-course for raw acceleration. New riders should be careful about that.
First gear is quite stiff; sometime it is hassle to get neutral position.
The front mud guard is way too small and in rainy season it often blocks the radiator grill with mud so you need to clean it often.
There is only one trip meter which unpleasantly gets zero after 999 kilometers. And there is no top speed recorder.
Horn is nice but there is no space to attach extra horn or signals.
Just like Lifan KP150, KPR150 still has the issue of overheating though as we have seen with KP that it isn't too big a factor and creates no issues with the performance of the bike.

Wrap Up:
To sum up then Lifan KPR150 is a dramatic entertainment, full of elegance and power. What it does is that it walks a fine line between the technical brilliance and comfort of a Fazer & the sheer lunacy of R15 V2.0.
We have tried to disclose our test result just on finishing our test scheduled. We have tried our best to sketch out the real Lifan KPR150 before you. At the end we can say it's a really a nice machine where there are only few Sports models available in our market but with extreme high price. We think if you are raw power seeker it's a completely affordable package for you and no doubt with nice & attractive features.
We are hopeful for the reliability and durability of KPR150 considering the previous track record of Lifan KP150. Hope you are satisfied with our effort and please share your arguments with us.
Technical Features of Lifan KPR150
Engine
Vertical Single Cylinder, Four Stroke, Water Cooled Engine
Displacement
150cc
Bore x Stroke
58.5mm x 58.8
Compression Ratio
11.4:1
Maximum Power
14.8 BHP @ 8500 RPM
Maximum Torque
14 NM @ 6500 RPM
Fuel Supply
Carburetor
Ignition
CDI
Starting Method
Electric
Transmission
6 Speed Gear, Hand Clutched
Dimension (Length x Width x Height)
2060mm x 760mm x 1105mm
Wheel Base
1330
Saddle Height
775mm
Weight
150 Kg
Fuel Capacity:
14 Liters
Suspension (Front/Rear)
37mm Telescopic/Adjustable Mono Shock Absorber
Brake system (Front/Rear)
Both Hydraulic Disk
Rim (Front/Rear)
Al-allow 17'
Tire (Front/Rear)
Front 90/90-17, Rear 120/80-17, Both Tubeless
Engine oil Grade : 15W40
Speedometer
Full Digital

Current Market Price

BDT 1,99,000.00
*All the specification and price is subject to change upon company rules, policy, offer & promotion. BikeBD is not liable for the changes.
Photos: S. M. Shariar Pervez & Rocky.
You might also be interested in