Lifan KPR Ownership Review Written By Asif
Published On 14-Nov-2017 09:44am , By Saleh
I am Md. Asif Uddin, age 31, reside at Rampur since 2005. I am very much fascinated about biking when I was read in class one. My dad is my inspiration because from the very beginning, I saw my dad bike riding. From that day I was fall in love with the the bike and riding also. My first bike was Hero Glamour (125 CC) and it was bought in 01 January 2007 when I was doing my graduation. I am going tell you about the Lifan KPR Ownership Review. In the middle of May 2016 I bought Lifan KPR 150. It was a one of my great gift ever from my father. I also learnt my driving from Dad and those moments were awesome. Today I am going tell you about the Lifan KPR Ownership Review. Why I love biking. It's a tough question to answer because my feelings about bike & biking can't be described by words. But I love biking mostly for comfort, time & cost savings and easy to maintain.
My first bike, Hero Glamour was chosen due to its price and fuel consumption. Then I bought Hero Honda Hunk in October 2007. As I am from a middle-class family, I prefer hunk mostly due to its price, comfortableness and outlooking- was also a vital issue within this price. I used hunk last 9 years (approx.) and then bought LIFAN KPR 150 in the middle of May 2016.After I rode 9 years Hunk, it was necessary to change the the bike and I was and is still now, prefer a racing/sporty bike. But as we all know about pricing of sporty/racing bike is too much due to imposition of government tax and high profit margin of importer. So I need to compromise my necessity of racing bike with the limited budget and I think LIFAN KPR 150was a great choice in this regard. So I bought LIFAN KPR 150.
I bought KPR from Rasel Industries Limited (Lalmatia) and paid total 197,000 Taka (Bike Tk. 182,000 and given Tk. 15,000 for registration purpose) (Source). When I bought KPR, my CA professional exam was going on but I was quite excited and forget the fear of examination, so I went to Lalmatia early morning (at 10 AM) and finished all formalities regarding purchase at 11.30 AM. After that, I had to wait for another few hours to get my bike in my hand because RIL had to bring the Red KPR from other showroom which was situated at Banani. At last, I got my KPR at around 1.30 PM and left RIL for the purpose of examination.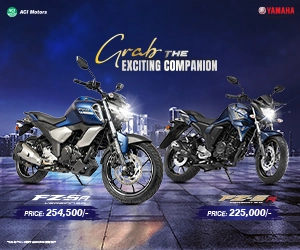 Lifan KPR Ownership Review - First ride with KPR
My first rode with KPR was little bit hectic because I had to go for the exam which was going to be held on 2 PM where I left RIL, Lalmatia at 1.40 PM. I was in a great hurry so I just started the bike and move. When I came from the RIL with my red KPR everyone is looking at my KPR (those days KPR also less in number) because KPR has a gorgeous outlook which was one of the key purposes of buying this bike. KPR initially was little bit hard in shifting the gear and as I rode hunk, I felt little pain at my wrist and back. It was a great memorable feeling when I firstly rode on KPR.
https://www.youtube.com/watch?v=QhGpFFGM_24&t=3s
Lifan KPR Ownership Review - Why riding KPR?
Love at first sight, it was a great example for me when I first saw KPR in my area and later I found that, it is an affordable bike within Tk. 200,000 budget. Moreover, it has 4 Stroke- single cylinder (water cooled), 6 speed gearbox and 2 years or 20,000 kilometer engine warranty. Speed, instant acceleration, control, breaking and after sale services- all are quite perfect to buy the king of power -KPR. In a nutshell, KPR is a great affordable racing bike in Bangladesh now.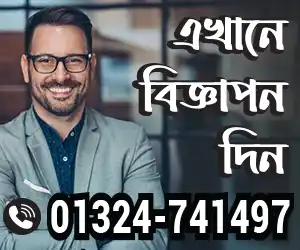 Lifan KPR Ownership Review - LIFAN KPR 150 features
150 cc, 4 Stroke-Single cylinders (water cooled), 14.88 BHP @ 8500 RPM, 14 Nm @ 6500 RPM, 6 Speed gearbox, Compression ration - 11.4:1, 17.5 Liters fuel tank capacity (incl. 2.5 liters reserve), weight- 150 kg, Front & Rear Brake - Disc, front and rear tire size 90/90 – 17 & 120/80 – 17 respectively and 2 years or 20,000 km engine warranty.
Lifan KPR Ownership Review - Everyday emotion while riding on KPR
Initially, I felt little pain at my back and wrist but later, it disappeared day by day. In the breaking period I felt little uncomfortable while driving because I have to maintain RPM within 4 to 6 along with speed not more than 60 km/hour or 70 km/hour. As a biker it was a tough test of mine patient when you have a racing bike like KPR. Now a day, my Lifan KPR 150 is much smoother compared to break-in period condition. KPR's instant acceleration, speed, breaking and control all are perfect in my daily ride. One major problem to me is KPR's rear mono suspension, so comfortable riding is in question for daily riding. And sometimes engine gets heated while riding in the jam. Till now I haven't faced any starting off issue. In highway it will perform like a solid rocket and you will fall in love with it. All over it's a good bike for daily usages and has a great solid performance in highway.
Lifan KPR Ownership Review - KPR servicing RIL is offering 2 years or 20,000 kilometer engine warranty and along with 6 full free services so I would prefer to go their service center for my my bike servicing. It doesn't mean I would go for service for any minor issues/problems. I would prefer to go service while I will face any major or critical issues. Alhumdulillah, last one and half years I went for servicing 3 times. And happy to inform you all that, I have not yet receive any full service from RIL. Notably, I just did minor or basic maintenance from local mechanic/workshop which are convenient to me. If you do some basic works after an interval you will not go to the service center regularly (in case of new purchased bike). Taking services from service center is good but excessive services/maintenance may have negative impact on your bike performances (it may not be true sometimes). Mileage Mostly I am a city rider so I was getting 35 to 38 Km/ltr (before 2500 KM) but now I am getting 25 to 28 Km/ltr since I have done some my modification at my KPR, which will be described later in this review.

Lifan KPR Ownership Review - Basic maintenance for KPR
As a banker, father and also a student (!), I am very much busy with my daily life. But I try to do some basic maintenance like washing (by shampoo), chain cleaning (by keroshin) etc. for my bike. Polish is always been done by me because it's an important fact to me. I always try to keep my KPR neat and clean however it was a stiff task to perform in rainy seasons. Engine Mobil I have used mineral engine oil i.e. Shell advance 20w40 (price Tk. 420-450) at breaking period and now using Motul 15w50 full synthetic engine oil (MRP 1550 Tk.) since my odometer is 2200 KM. I have drained engine mobile (in break in period). when my odometer is at 300 KM, 800 KM, 1500 KM and 2200 KM. I am very much sensitive about engine oil. Hilarious part is, sometime I also drained Motul after using only 1000 or 1500 (trip meter) kilo running. Accessories/parts changed to date (now Odometer is at 7365 KM)
Changed Parts
Odometer (In Kilometer)
Customized/Installed accessories
Reasons for Modification
Rear hydraulic disk break
2200
Stock one (from RIL)
Stock one is good but breakpad is not up to mark. So disk got scratched.
Tires (both) Front 90-90/17 Rear 120-80/17
1500
Pirelli sport demon Front 90-90/17 Rear 130-80/17
To increase performance and control though it wasn't mandatory.
Breakpad (front)
3500
RTR front breakpad
Required to be changed though it wasn't mandatory.
Breakpad (rear)
2200 & 5500
Trigger rear breakpad
Required to be changed due to poor breakpad
Coli plug cable
6000
Racing coil plug from China (designated for KPR)
Increase bike performances specially acceleration and speed though it wasn't mandatory.
Stock spark plug (normal)
Forgot!!
Iridium spark plug
Air filter
5000
K&N racing air filter
Chain sprocket (Full set)
5500
CBR 46 Tooth and 14 Tooth (KPR stock)
Chain rubber
5500
Stock
Abolished due to usages.
Boket
1800
Stock
Top speed of my KPR I am very much profound in this issue though I had done some modifications for increasing my bike's performances as well as speed. Mainly, I am a city rider (95% in city riding) so I am unable to hit top speed. My speed was 105 Km/hour (before done any modifications) in Dhaka-Paturia highway.
Lifan KPR Ownership Review - Upright and unpleasant features of my KPR
Exceptional racing bike within affordable budget;
Georgios outlook and resilient body kits;
Acceleration, Speed & no vibration;
Balance, control & breaking; &
Engine warranty and after sales services by RIL.
Low turning radius;
Availability of parts;
Looking Glass height;
Rear mono suspension;
After market customization is limited;
Rear disk and breakpad;
Heating issue (faced by me) in breaking period though our weather is not perfect; &
Shifting gear can be more smoother compared to other bikes are available now.
Lifan KPR Ownership Review - Final comments & advice In a nutshell, KPR is a good racing bike within affordable price. There is much debate about KPR due to manufacturing origin i.e. China. And maximum people are significantly concern about its durability and parts availability. To me, KPR is a worth in value and decent bike due to its performances, balance, breaking and controlling. Comfortable is not up to mark due to its mono suspension but you will enjoy riding (no discomfort) in highway. I drove hunk last 9 years (approx.) and then bought KPR so now I can say confidently that I was right to buy KPR and get best services from till now, Alhumdullilah.
Also Read: Lifan KPS150 VS Benelli TNT150 Comparison Review
KPR parts/accessories are available to the market but you need to wait for a quite long time (its pain) so I would like to suggest to make a plan before few months ago (if possible & in urgency isn't viable) and buy parts from RIL or if not available that time, then buy when it gets available at RIL service center. I am not matured enough to talk about durability of KPR but from my last 10 years biking experiences I am confident to say, if you are love your bike and properly maintained it, you will receive preeminent services (unless you have an unexpected events) from it. Example is my HUNK. Be safe, Happy riding & Wear Helmet.
You can write to us about you bike also. Any kind of review, travel story or feature about your bike. Send to this email articles.bikebd@gmail.com
To see the details of Lifan Bike prices in Bangladesh and the Lifan showroom addresses near you visit BikeBD.Com. Stay with us for more updated motorcycle news with our Facebook Fan Page & Do Subscribe to our Youtube Channel.
Related Articles You May Like:
Read By Category:
You might also be interested in