Lifan KPR 150 31,000 KM User Review - MD Abdullah
Published On 01-Jul-2020 01:43pm , By Raihan Opu
Hi! I'm Md. Abdullah. The first bike of my life was the Lifan KPR 150. Today, I will share with you the riding experience with my Lifan KPR150 for about 3 years. My bike is currently running 31000+ kilometers.
Lifan KPR 150 31,000 KM User Review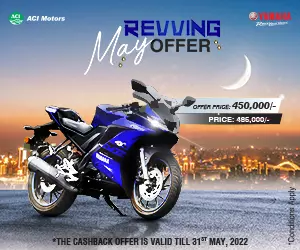 Why do I love biking? When a boy is born, perhaps the creator creates a special attraction in the brain over the machine. So some of these curiosities have been working on bikes since childhood. I learned cycling when I was very young. So I would look at the two wheels. So, I really wanted to ride my father's or uncle's bike whenever I got the opportunity.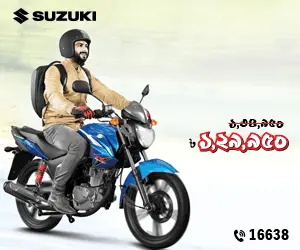 I finished HSC in 2014. But still did not dare to buy a bike at home. However, the middle-class family cannot fulfill all the desires in all cases. So from then on, I dreamed that I would fulfill my dream. While studying in the 2nd year of Honors, I saved some money.
Since then I have been taking advice from biker friends by targeting the budget. But different people had different opinions. Then one of my best friends suggested me to buy a LIFAN KPR150 bike. I chose the LIFAN KPR 150 considering aspects like looks, configuration, technology, reviews, build quality, good sides, and bad sides. The thing I like most about LIFAN KPR is its premium look. Then when I found out about its torque, horsepower, braking, liquid-cooled engine, and other specifications, it seemed hard to hold myself.
But there was a lot of skepticism about one thing. And that is - "This is a China bike". Surely this sentence does not leave time to say how it is taken in our country. Moreover, it was not yet expanded in Jessore. As a result, there was no opportunity to give a test ride. However, I was able to get rid of all the worries by watching the review of Shuvro Sen Dada's Lifan KPR 150 on BikeBD.
I bought the bike in 2017. At that time it was priced at 1,85,000 / -, now it is 1,75,000 / - TK. I bought the bike from "Jessore Venus Auto". The day was June 17, 2017. The month of Ramadan. It was already decided that I would buy a bike. But at home, I knew that I would buy it for Eid. In the following day, I took my father from his workplace to Venus Auto in the morning with Amma's prayers from home.
After telling Dad everything, he reviewed the bike with his keen eyes for a while. But at first, he disagreed, stuck in "China". Anyway, He agreed based on my words fairly after explaining. The bike was bought. I still didn't know how to ride a bike perfectly. So my father sent an employee of his shop (my junior) with me to go home. When I came home and showed my mother the bike, She was very happy to see the bike, so all my worries were gone.
By then the junior brother had left for the shop. Dad called me asking"Is the bike good? Brake and controlling - is it better? " I haven't ridden the bike yet, so I put the phone down saying yes-indicator. However, I knew that the junior has told my father enough about his test ride so far. Not to mention, this was my birthday.
Anyway, the next day, on June 18, 2017, I gathered a little courage and went out with my younger brother behind me. I didn't think I was riding this bike for the first time in my life. I'm not exaggerating at all. I clearly remember, I regained a lot of confidence that day and did a lot of intermediate rides for about 2-3 hours. And breaking? I ride with Rear Front = 60:30 which gave me a strong grip on the LIFAN KPR.
Features of the bike:
This is a 150 cc sports category bike
Engine power 14.8 BHP
Torque 14 Newton meters
Liquid-cooled engine
Four-stroke engine
6 gears
Projection headlights
Fuel tank with a capacity of 17.5 liters
Weight 140 kg
Front tires 90 / 90-17
Rear tires 120 / 80-17
Double disc brakes
So far I have run 31000+ km in about 3 years. I did the first servicing at 1500 km from Jessore to Ronnie Service Center. Besides that, I do some works on the bike by myself. Such as timely change of engine oil, refill/drain of radiator water, cleaning of the spark plug, cleaning of air filter + clutch cable and accelerator cable, etc. I drain the engine oil after the first 600 km.
I use Castrol Activ 20w40 (mineral). I used it up to 800 km and used it 10-11 times. Then shift to the Motul 10w40 synthetic. After using up to about 25000+ kilometers I use Petronas F300 20w40 mineral and still use it. I didn't check mileage at first. I would take oil from the pump and run it. Every time I have checked the mileage since 5000 km, I have found an average of 40 km / l with a minimum of 37.6 km / L. And got a maximum of 44.4 km / L.
Some tips for bike care:
Drain the engine well in a timely.
Change the brake pads on time.
Always monitor and change the spark plug, clutch cable, acceleration cable, air filter, brake fluid, tire pressure, etc. on time.
I try to wash the bike for 15 days in a row.
Lubricate the chain on time.
Take fuel from a good pump.
All the parts I have changed in 31000+ km riding:
Clutch plate and pressure plate (30,000 km)
Rear Tyre (24000km)
Front tyres (29,000 km)
Chain sprocket (17000 km)
Spark plug (10,000 km in a row)
Air filter (8000 km consecutively)
Also brake pad, clutch cable, accelerator cable, ball racer, etc. have been changed as required. The maximum speed I achieved with the bike was 128 km / h (including Pillion).
Some good aspects of the bike-
Looking and style
Seating position
Smoothness
Breaking performance
Large size tires
LED projection headlights
Excellent balancing
Liquid Cool System
Helpful service
Some bad aspects of the bike-
The rear suspension is hard
The chain loosens up quickly
Turning radius is low
Parts usually have to be ordered from Dhaka, so you have to wait for two days
The seat is a little low
My longest journey with Lifan KPR 150 was Kachpur-Jessore 207 km. I continued on my own with Pillion. It took 4 hours and 49 minutes. Most of the time the speed was 90+. Despite such a long journey, there was no back pain. There were no breaks on the journey except the ferry and the radiator-fan was turned on a total of three times. All in all, I am quite satisfied with the bike. No other company in Bangladesh has been able to bring this specification to the market at BDT 1,85,000. Nowadays my father also rides the bike himself when he gets time. Moreover, in the 150 cc segment of Bangladesh, it does not have to gain any speed to beat any air-cooled engine bike in the race. Thanks, everyone.
Written By - Md Abdullah
You might also be interested in