Lifan KPR 165 Carb 3500KM User Review - Abrar Arko
Published On 06-Jan-2020 11:44am , By Raihan Opu
From my childhood I love bikes. My love for tow wheels was crazy. I learned bike riding when I was in class 6. I love to ride, because riding gives me a feeling of freedom. I started touring with my bike in 2014. I have ridden more then 3lk recorded km. Today I am going to talk about my Lifan KPR 165 Carb.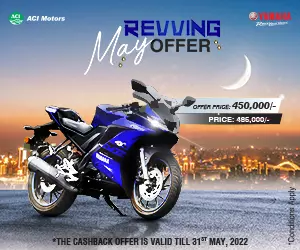 Now let's talk about how did I come across to Lifan KPR. As I love to do tours so I needed a machine which can run fast & for a longer period. All oiled cooled bike was so expensive which was not on my budget. Then I got information about Lifan Kpr. One of my close vai Sajjad Sojib vai let me ride his KPR V1 for a spin. I was so amazed by KPR acceleration, braking, and balance. On the next day, I bought KPR 150 version V1 in 2017.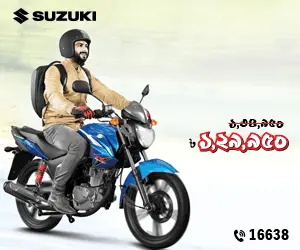 Lifan KPR165R Review
I rode that bike for 28,000km. That KPR never let me down. KPR felt never tired on the highway. Even if I give extreme pressure. KPR seems very ok with it.
Then the next model of Lifan KPR 165 Fi arrived in the market. I was so happy with the KPR 150 V1. So I decided to buy the new Kpr 165 Fi. On 17th January of 2019, I bought KPR 165 Fi. Ride that bike about 8,000 km. That bike was awesome. Then I got information from Rasel Industry LTD that they will bring a new KPR 165 carb version with a new NBF 2 engine & 130 section rear tire. Immediately I booked one. I waited 2 months and 23 days for that bike. Then I got my Lifan KPR 165 Carb. I was the fast one of the KPR 165 carb bike.
Let talk about the all-new carb KPR 165. I am riding it about 3500km and running. I will be sharing my personal opinion about this bike. When I fast turn on the ignition switch & started the bike the sound was awesome. When I rode for the first time I was amazed cause the engine was so much smoother, the clutch was lighter, gear was shameless. Now I will talk about the good sides and the bad side of this bike.
Good sides:
Overall build quality
Powerful projection headlight
Engine cooling system is better in this new model
300 mm front disk
Liquid cooling engine
Split seats
Overall balancing
Racing look
Pretty durable kits
Very good after-sales service
Now let's talk about bad sides:
Less turning ratio
For the weight of this bike riding is not very pleasing in traffic
In traffic heating issues (can be minimized if you follow some tricks)
I do not like the back-light of this bike and this is a personal opinion
KPR 165 carb required 1200ml engine oil
Lifan KPR stock rear mono-shock is not good
Let's talk about what is new in Lifan KPR 165 carburetor version:
New Graphics
New Color
New NBF 2 Engin
Engine oil filter
130 section rear tire
I have taken the first servicing of my bike at 1000 odd. I was getting 22-27km per liter in fast 2500km. Then I got 30km per liter. Let's talk about what engine oil I have used. I used pertonas mineral 20W40 Engine oil changed in 100,300,600,1000,1500, km. Then move to semi-synthetic 10w40 Petronas currently I have updated the breaks to the KPT petal disc for better breaks. Changed stock tire to Timsun Domino 2 for better balance. Changed stock mono-shock and used trigger mono-shock. Changed stock looking glass & using KP moto short looking glass. I get a top speed of 130km in the Dhaka-Mymensing highway.
Lastly, all I want to say is I am using my 3rd KPR because KPR is the most affordable sports bike. Rasel Industry gives awesome after sell service. If u r looking for a sports bike at affordable price KPR is the best choice. The KPR engine is very durable.
To see the details Lifan motorcycle price in BD and Lifan showroom near you visit BikeBD.Com. Stay with us for more update motorcycle news.
Written By: Abrar Arko
You might also be interested in