Lifan Is Taking Pre Booking Of KPV 150 Race Edition And Giving 15000 Discount On KP165 KPro 4V
Published On 28-Aug-2023 11:55am , By Arif Raihan Opu
Bangladesh's motorcycle market has witnessed tremendous growth over the years, with a rising demand for high-performance yet affordable bikes. One prominent player in this landscape is Rasel Industries Limited, a renowned name synonymous with quality and innovation. Rasel Industries Limited is the official distributor of Lifan Motorcycle in Bangladesh.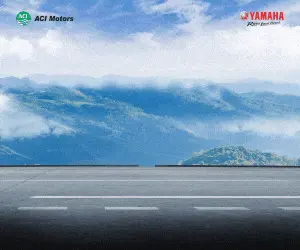 The company has now unveiled an exciting offer that's set to capture the attention of motorcycle enthusiasts across the nation - the LIFAN KPR 165 KPRO 4V with a substantial 15000 BDT discount and a complimentary windbreaker.
This move not only showcases Rasel Industries' commitment to providing value to its customers but also highlights the impressive features of the LIFAN KPR 165 KPRO 4V.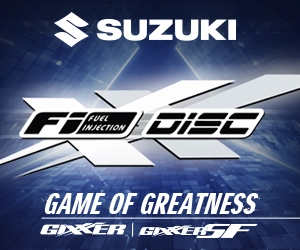 Rasel Industries Limited's LIFAN KPR 165 KPRO 4V is a striking testament to modern motorcycle engineering. Designed to cater to both daily commuters and thrill-seekers, this model is built to deliver exceptional performance, comfort, and style.
At the heart of the LIFFAN KPR 165 KPRO 4V is a robust 165cc four-valve, single-cylinder engine that churns out an impressive amount of power and torque.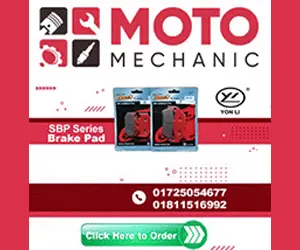 This engine configuration is known for its efficiency and capability to deliver smooth acceleration across various terrains. Whether navigating through city traffic or cruising on the highway, riders can expect a responsive and enjoyable experience.
On the other hand, Rasel Industries Limited taking pre-booking of Lifan KPV 150 Race Edition. Lifan KPV 150 comes with a single-cylinder, 4-stroke, and 149.3cc engine. The engine is water-cooled. The scooter comes with only an electrical starting mechanism and not kick-start.
The engine provides 9.0kW of power at 8500rpm and 11.8Nm of torque at 5500rpm. The scooter is equipped with EFI (Electronic Fuel Injection), which is why the fuel efficiency is quite good of the scooter.
If you wants to pre book this scooter visit Rasel Industries Limited facebook page and fill the pre-booking form. After submitting the form Lifan will contact with you.
This pre-booking and cash back offer will help the customer to get their desired Lifan KPV 150 Race Edition or Lifan KP165 KPro 4V this monsoon. For more details or buy lifan motorcycle visit the Lifan Motorcycle showroom. Thank you.
Published by Arif Raihan Opu
Creating a value of life isn't easy. But creating life valuable is easy. So I tried to creating value and make an impact. I like to work in a team that is cooperative and helpful. I like to share my knowledge and skills for the betterment of the company. Always find out the opportunities and use in a proper way.
You might also be interested in