How To Design A Proper Motorcycle Touring Team?
Last updated on 16-Apr-2023 , By Saleh
Motorcycling is a globally practiced activity and is also the same in Bangladesh. Touring and traveling with motorcycles is a globally popular mode of motorcycling that also has grown in this country. Consequently, here we have some pieces of advice to make almost an ideal team of riders for safer and more enjoyable motorcycle touring. So here I am Saleh, briefing on "how to design a proper motorcycle touring team"; come join me.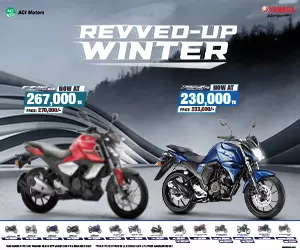 How To Design A Proper Motorcycle Touring Team?
Traveling and touring with motorcycles presently is an enormously popular outdoor activity in Bangladesh. People are these days very much involved of hang out and joining various motorcycle-related events on the weekends and also very frequently of travel long distances even for multiple days. Thus, our riders are involved in adventure rides not only inside the country but also abroad.
Therefore, the trend of motorcycle group rides has developed from an earlier time. Meanwhile, the motorcycle group ride is a bit of a technical affair that literally requires a good team-up with quite similar-minded riders. Hence unless making a good team often the motorcycle rides may give the riders unpleasant experiences. So it is required to design a suited team for long motorcycle rides and we have some advice on how to design a proper motorcycle touring team.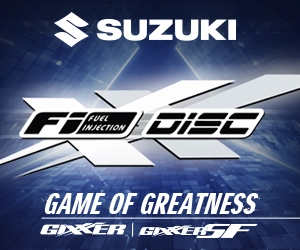 First of all, it's essential to emphasize making a team of like-minded riders, who pose almost the same interest, own near to same riding skills, and have good understanding or friendship. Possibly newcomers can join the team but riders should have respect for each other and be willing to adjust with each other and this is the key to making a good motorcycling team.
Secondly, to make a good motorcycling or adventure-riding team, the team should have a person who is a good planner and perhaps can be the leader. A good lead or plan literally helps to encounter even the most unpredictable situations on the ride. Besides planning ability the person can be a good organizer or have the ability to arrange and managing of various things. These values are very seriously required on the trip whether that is a small or long adventure trip.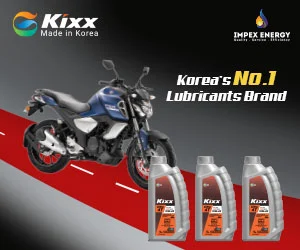 A motorcycle touring team must have a good communicator no matter he/she is the leader of the team or not but has good communication skills and the ability to easily communicate with others or tackle situations easily in favor. This literally results significantly not only in uneven localities but also in long motorcycle trips perhaps domestic or international. Thus for a proper motorcycling team, you should have a smart correspondent.
Navigation skilled member is very essential for a serious type of motorcycling team which often moves for long and unplanned trips in the countryside or into unknown territories. And for long trips like transcontinental trips, its importance is something like can't be elaborated. Hence you should have a good navigator perhaps he/she also can be a good planner for the trips.
For long motorcycle trips where riders need to ride long hours for a couple of days or weeks very often may face some mechanical issues with motorcycles. Thus most of the riders in the team should have the least amount of technical knowledge to solve the issues, usual maintenance, or at least tackle sudden issues to roll until the nearest workshops. Hence it's seriously recommended if you often move in groups you must have technically sound people in your motorcycling group.
A motorcyclist team must have fun lover riders who literally keep the entire team lifted up and live in every moment of riding. This literally makes a ride fatigue-free, encouraging, enjoyable, and lifetime memorable. Further, people like food lovers, nature lovers, or hikers can add extra fun to the entire motorcycle trip.
Lastly, if you want to make your ride more memorable you should have documentation or social media expert on your motorcycling team for sure. Having a photographer, blogger, or vlogger on the motorcycle traveling team literally enriches riding fun, enthusiasm, and pleasure. Further, proper documentation of the entire travel in various places helps to make those lifetime memories which are really pleasant and precious even after the trips.
So, guys if you are seriously planning for a long adventure ride or you're frequently handout for several days with motorcycles into the unknown then absolutely you need a good motorcycling team, it literally multiplies the fun. Hence, first of all, you need a team full of like-minded good souls and then you can have or develop the above criteria of values in your team members. Then surely you can make long rides more pleasantly, care-free and safely no doubt.
You might also be interested in