"Kotha Kom Taka Beshi" | Runner Motorcycle Eid offer 2019
Published On 01-Jan-1970 06:00am , By Raihan Opu
Runner has been one of the biggest Bangladeshi motorcycle brands. They have a wide range of motorcycle, and also their motorcycle is also awesome. Runner Motors constrained is one of the motorcycle manufacturing and importing corporation of Bangladesh. So Now Runner is giving "Kotha Kom Taka Beshi" offer on their motorcycle where there is a chance you can get maximum 50,000 tk cashback. Furthermore, on their every motorcycle, there is a guarantee cashback offer. This company has gained the position of belief worthiness of consumers through their sturdiness, reliability, and performance. For the Eid-Ul-Adha, every motorcycle company is giving their offer on their motorcycle.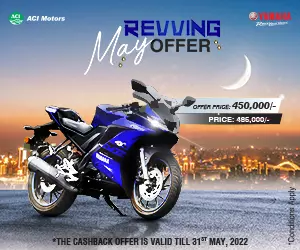 The story of Ibrahim Khalil, who won 50,000 Taka
Ibrahim Khalil is a Dhaka city resident living in Badda. He frequently travels for work-related reasons. The buses, crowds, and traffic are exhausting as well as time-consuming. This is why Ibrahim had been thinking for some time about buying a motorcycle.
One day, Ibrahim saw an ad in the newspaper. It was for Runner motorcycles. In honor of this year's Eid-Ul-Azha, Runner Automobiles brings you the 'Kotha Kom Taka Beshi' campaign. During the campaign, customers will get up to 16,000 Tk. assured cashback, while lucky winners would get the chance to win Tk. 50,000 cashback.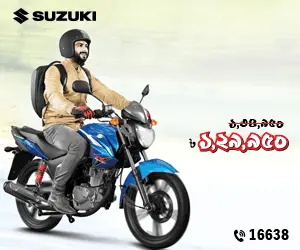 After reading about the campaign, Ibrahim Khalil bought the Runner Bullet 100 CC motorcycle and won Tk. 50,000 cashback. In addition to getting up to Tk. 16,000 assured cashback, anyone can become the next lucky winner like Ibrahim Khalil, as confirmed by Mr. Shibli Ahmed, Marketing Assistant Manager, assured, Runner Automobiles Ltd. After winning the jackpot, lucky winner Ibrahim Khalil was invited to Runner head office in Tejgaon to attend a prize-giving ceremony where the Managing Director of Runner Automobiles, Mr. Reazul Chowdhury handed him his prize.
Runner Bullet 100
Runner bullet is one of the first-class motorcycles in the 100cc segment in our use. It has a decent appearance with suitable consolation. The balancing and manage in conjunction with efficient mileage makes it more most popular for its target customers. Runner Bullet is 100cc segmented bike. This bike engine displacement is 97.35cc and has four strokes, single-cylinder, air-cooled D-CDI petrol engine.
The engine produces 6.4 BHP@7500 rpm and 7 Nm torque @5500 rpm. This motorbike is for individuals who are looking for a bike with great mileage and decent appearance. Good comfort could be introduced to their pride as a further facility. So when every motorcycle company giving their offers for the Eid-Ul-Adha so why runner will be back down. They also join in this offer games and we hope they will also give many more offers for eid. Be with us for more update. Thank you all.
You might also be interested in