Yamaha Riders Club Always Contribute In Society!
Last updated on 23-May-2022 , By Arif Raihan Opu
Yamaha Riders Club, one of the largest motorcycling organizations in Bangladesh, has been working day and night with bikers to contribute to society. Yamaha Riders Club has slowly and steadily opened up 47 branches around the country. Generally, Yamaha Riders Club organizes trips, tours, and rides with its members.
Yamaha Riders Club Always Contribute In Society!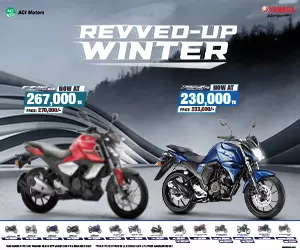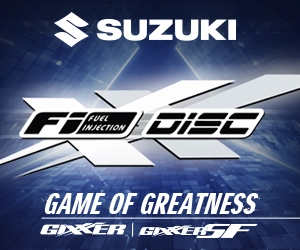 By regularly organizing these get-togethers, they have been trying to promote togetherness and unity among bikers. But not only for bikers, YRC has also been working for society. During the present COVID times Yamaha Riders Club (YRC) is attempting to stand beside society as a whole. They have been standing beside poverty-ridden and helpless people.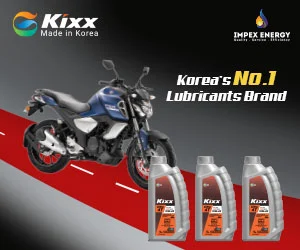 During the second wave of COVID, there has been a high demand for oxygen. YRC has attempted to contribute to bedridden people by trying their best to help provide oxygen cylinders. The club has provided oxygen cylinders to people in nine different districts. During the COVID times, reducing the suffering of people has been their goal.
Barisal Riding Fiesta 2021 Yamaha Riders Club
During these COVID times, people's income has decreased significantly. To tackle this reality, YRC has been attempting to provide 3-7 days of basic ratio to people with minimum or no income. They have also tried to provide prepared food to low-paid workers. All in all, YRC has provided food and basic amenities to nearly five thousand people so far.
During the second wave, the tourist spots had been closed down. This halted the income of the horses of those tourist spots and has caused them to starve. YRC has also attempted to provide food for those horses to their owners.
Yamaha Riders Club was established in 2018. Basically, Yamaha riders created this group on their own accord. They carried out their operations through social media and Facebook groups. Kazi Mosaddek told Prothom Alo, "Yamaha Riders Club has always been keen to be involved in social deeds.
We have carried out multiple operations to create awareness for COVID. Simultaneously, the dengue outbreak has also increased. We are trying to destroy potential dengue birthplaces and are also trying to create awareness among people about dengue. "Analysts have considered YRC as having a positive impact on society. They believe attempts by conscious citizens have always created a positive impact on society. Yamaha Riders Club's operations are carried out on their own initiative. ACI Motors has also assisted Yamaha Riders Club during some of its operations.
If You want to Find Yamaha motorcycle price in Bangladesh and Yamaha motorcycle showroom near you visit Our Website. Stay with us for more update motorcycle news. Thank you all.
Published by Arif Raihan Opu
You might also be interested in