Keeway RKS 100 Price Discount Offer
Published On 15-Dec-2016 02:37pm , By Saleh
Keeway RKS 100 Price Discount Offer
Speedoz Ltd the sole distributor of Keeway brand motorcycle is giving away discount on their flagship product Keeway RKS 100 Price Discount by 8500 BDT! The discount offer will last until the stock runs out and we think that it will move till 31st December of 2016.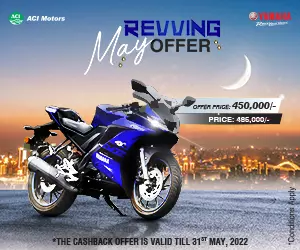 RKS 100 is the most sold motorcycle from Keeway. Last year Speedoz LTD modified many things in the bike and added new graphics with the bike to make it better. The current engine of the bike is a single cylinder 100cc unit which gives out 7.3 BHP & 7.6 NM of Torque.
The Keeway RKS series is the commuter series from Keeway. Most of the time commuter bikes are sacrificed to be look gorgeous due to minimizing production cost. But Keeway always care for their bike looks and design including other essential features.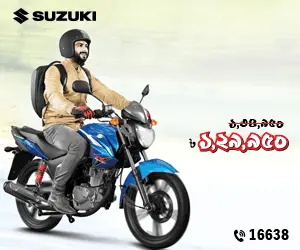 The Keeway RKS 100 is definitely a good looking and nicely polished motorcycle. It comes with nicely bloated & dented fuel tank with small bikini cowling. The seat is quite large and comfortable. The seat is quite segmented like the sports model bikes
The head lamp and tail lamp are also the part of attraction of this bike. The side panel and rear panels are also nice and matched with its muscled design. You will definitely love its grab rails, turning indicators and also the speedometer console. Therefore all the parts and segment of the bike is finished very well which is quite uncommon in the commuter bikes.
The Keeway RKS 100 come with all allow rim on both wheels. Tires are also with good quality but those are with regular tube type. The braking system is also one of attraction of this commuter bike. The Keeway RKS 100 comes with hydraulic disk brake in front and the rear is drum type.
The Keeway RKS 100 comes with telescopic suspension in front and coil spring suspension at rear. The rear suspension of the bike seems quite unmatched with the bike. From our visual experience it could be better. Other than the suspension the exhaust pipe muffler also is unmatched with the decency of the bike.
So over all the Keeway RKS 100 is a nice blend of design and looks. From looks, design and finishing it is far more advanced considering other available 100cc commuter in Bangladesh. You will definitely like it.
Keeway RKS 100 Price Discount
In the past price of the new Keeway RKS 100 was BDT 130,000, then few months back they reduce the price of the bike to 124,500 and now they are giving away special discount on the bikes which will bring the price of BDT 116,000 which will be valid till 31st December 2016.
You might also be interested in