Keeway RKR 165 User Review - Mahmudul Hasan Shawon
Published On 16-May-2020 09:56am , By Raihan Opu
Hi! I'm Mahmudul Hasan Shawon. I live in Mymensingh city. I am currently riding a Keeway RKR 165, which is a newly launched bike in the Bangladesh market. Today I will share with you my experiences about this bike.
Keeway RKR 165 User Review - Mahmudul Hasan Shawon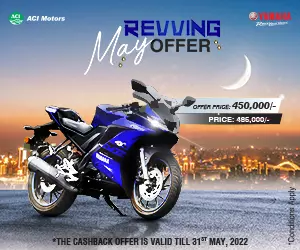 There are many reasons behind my love of biking, one of the main reasons being to get acquainted with bikers from other districts. I got to know different places in other districts and know the details of each bike. The first reason behind buying the Keeway RKR 165 bike was that the price of the bike was 2 lakh 15 thousand Tk. This is such a beautiful sports bike at this price, which will catch anyone's eye. And that's why I liked the bike at first sight.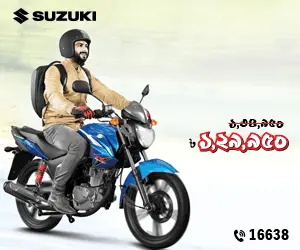 Keeway RKR 165 bike Specs:
Engine displacement - 164.6 cc
Engine - single-cylinder, with four strokes and four valves
Power output - 17.83 bhp @ 9500 rpm
Torque - 14 Nm @ 7000 rpm
Fuel Supply - EFI (Electronic Fuel Injection)
Exhaust system - without catalyst and oxygen sensor
Gearbox - 6-speed gearbox
Cooling System - Liquid Cool
Front Suspension System - Telescopic Fork
Rear Suspension System - Dumped telescopic coil spring
Front brake - disc and 260 mm
Rear brake - disc and 220 mm
Front tires - 100 / 80-17
Rear tires - 140 / 70-17
Weight - 153 kg
Fuel tank - 15 liters of fuel can be taken
A detailed description of the features of the bike:
The bike has CBS Braking System
The meter shows the number of gear you are riding in while riding the bike, that means the gear indicator is provided
If the side stand is not lifted, the bike's start will stop when putting in gear
Temperature meter has given
The bike's meter has a clocked
3 spark plugs have been used in the engine of the bike
Since it is a powerful and sports bike, its maintenance should be high performance, this is normal. We all know that sports bikes require a bit more maintenance compared to other bikes.
The engine oil grade of the bike is 10w40. Engine Oil Type should be API SH, SAE10W40, JASO MA. If the grades don't match, the engine will be overheated while riding. It is better to use mineral engine oil for the first 2000 km of a new bike. I did the same. I used Full synthetic engine oil to get high performance after 2000 km.
Engine oil capacity is 1 liter (+/-) If I change the Engine oil with an oil filter then I have to insert 100 ml more after giving 1 liter of engine oil. Many of bikers don't do this because they have to buy another engine oil to give 100 ml. So they insert 1 liter of oil even when they change the oil filter. Bikers change the spark plugs to get high performance on their bikes. But Be careful, Whatever you do, do it according to the bike's recommendations. Keeway RKR 165 Bike Plug Type is BOSCH B7RC.
Those who think that a lot of bad noise is coming from the timing chain of this bike should do valve clearance to get high performance. This valve clearance is a very important part. Never let the mechanic match the valve clearance by hand, no matter how much experienced the mechanic is, tell him to match it with filler gauge as it has four valves so it will be measured - IN 0.06 to 0.10mm, EX: 0.06 to 0.10mm. Then You will get good mileage, smooth sound, and top speed according to the recommendation.
Some tips about the bike:
Being an EFI engine, octane must be used.
You can use Motul-Hybrid Tech for coolant.
Try to keep 5/6 thousand rpm for the first 2000 kilometers.
Since this is an EFI bike, So no connection can be given to the magnet coil after installing any type of security alarm.
Change the first engine oil after 200-300 km.
When washing the bike, make sure water does not get inside the radiator.
Since the bike is an EFI engine, if you want to get high performance, you have to clean the Fuel-Injector after 4/5 thousand kilometers.
Change the given oil filter in 1000 km. You will also need to change it every 2/3 thousand kilometers.
Top speed and mileage- Since the bike has a liquid-cooled engine and four valves, I think if the rider's skills are at a high level, it can reach a speed of 135 kilometers per hour. I got a mileage of 40 km per liter in the city and 48 km per liter on the highway.
Some good aspects of the bike:
In the long ride, I didn't feel any hand and back pain.
The headlight of the bike is much better at night.
3 Spark Plugs are given.
Stand Safety feature means the bike will not start while the side stand is down.
CBS Braking System provides good braking.
Some bad aspects of the bike:
Single horn.
There is no radiator guard.
The weight of the bike is much higher.
Being overweight causes problems in cornering.
The quality of the windshield of the bike is not good.
All in all, the best bike in this budget is the Keeway RKR 165. Any bike is good if you do proper maintenance, but since it is a sports bike, you have to take a little more care. I hope you enjoy the bike too. Thanks.
Written by: MAnmudul Hasan Shawon
You might also be interested in