Kawasaki Motorcycle Test Ride Campaign!
Published On 07-Feb-2019 11:42pm , By Ashik Mahmud
Kawasaki Bangladesh is going to arrange a Test Ride Campaign for Motorcycle enthusiasts in Bangladesh to let everyone know more about Kawasaki Motorcycles in Bangladesh!
Kawasaki Motorcycle Test Ride Campaign!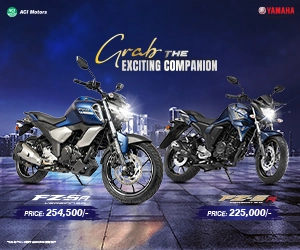 Kawasaki Bangladesh has arranged a test ride campaign for everyone to know more about the Kawasaki motorcycles in Bangladesh. In this test ride campaign, anyone can test ride Kawasaki Motorcycles to get the taste of the pure Japanese machines.
Kawasaki Bangladesh officially started its journey back last year, with mainly premium quality bikes. Kawasaki as a brand always focuses on the premium motorcycles on any cc displacement, therefore the models available in Bangladesh are no exception. Kawasaki Currently has mainly Dirt, Dual Sports, and Street Bike in their product line-up.
Most of their Sports or Naked Sports bike starts from the range of 250cc, therefore they couldn't bring any model from those segments.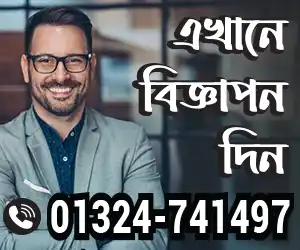 Kawasaki Currently has Kawasaki KLX150BF, a pure Off-Road Machine. Kawasaki D-Tracker, a dual-purpose bike, and then Kawasaki Z125 Pro and Kawasaki KSR Pro, both of which are pocket bikes or Minibike for commuting.
We have test rode and reviewed the Kawasaki KLX 150BF, which is a pure off-road machine with good on-road capabilities. Click Here to read the Test Ride Review of Kawasaki KLX 150BF
Kawasaki is planning to bring the Kawasaki Z125 & Kawasaki Ninja 125, the latest 125cc Naked Sports and Sports bike from Kawasaki. Hopefully, they will introduce these bikes soon in Bangladesh and the Kawasaki line-up will increase to these segments too.
Nearest Kawasaki Showroom To You
Kawasaki Test Ride Campaign will take place in 8th and 9th of February, 2019. The venue for the event is Neela Market, Purabachol. The Test Ride Campaign will start at 11 AM and will continue till 5 PM in the evening.
Anyone who is interested to test ride the motorcycles Must bring their Driving License in the venue for spot registration and test ride. Kawasaki Bangladesh is also concerned about safety matter, therefore they will ensure safety gears for the safety of the Rider.
Latest Kawasaki Motorcycle Price is Here
It is a really great Test Ride Campaign from Kawasaki Bangladesh as because of this, people who is interested to buy any Kawasaki Motorcycle or just interested in the bike, can simply test ride it to know more about the bike, and understand everything it has to offer.
Published by Ashik Mahmud
You might also be interested in