Kawasaki Eid Offer - 20,000 BDT Cash Rebate & Free Registration!
Published On 08-May-2020 08:58am , By Raihan Opu
Kawasaki Eid Offer - 20,000 BDT Cash Rebate
The Eid Ul Fitr is coming soon, and in this season, various motorcycle companies are giving away different kinds of offers. And now, Japanese Motorcycle brand Kawasaki joins the stream. Kawasaki is giving away 20 thousand BDT Cash Rebate and 2 years of free registration on selected Kawasaki models!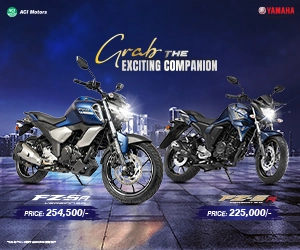 Kawasaki Cash Rebate & Free Registration
During this holy month of Ramadan, Kawasaki Bangladesh is giving away 20,000 Taka Cash rebate and 2 years of free registration with the purchase of every Kawasaki KLX 150, D Tracker 150, and Kawasaki Z125. This offer can be availed in both the Kawasaki flagship showroom and Tejgaon showroom, and the offer will be valid until Eid Ul Fitr. Kawasaki is known worldwide for its off-road motorcycles and Street & Sports lineup.
In Bangladesh, Kawasaki has motorcycles in almost every segment - from Dual Sports to off readers, from sports to mini commuter. The most popular series by Kawasaki is definitely the NInja and the Z series, which is the naked sports equivalent of the Ninja. Kawasaki Z125 is a 125cc naked sports motorcycle that has the same chassis, engine, suspension, and braking setup from Kawasaki Ninja 125. The 125cc engine of the bike produces 14.7 bhp of power and 11.7 NM of torque. It has a 6-speed transmission and dual-channel ABS for better braking.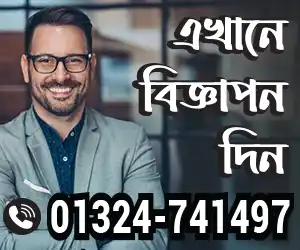 The Kawasaki KLX 150 BF is currently one of the most capable dual-purpose motorcycles in the market. It has a full off-road personality and can take on almost any terrain and climbs due to its characteristics. The bike carries a 144cc air-cooled engine that produces almost 12 bhp power and 11.3 Nm of torque. It has a unique wheel combination of 21 inch spoke rims in the front and 18 inch spoke wheel in the rear, which helps it to climb on steep roads and take on the dirt terrains. We tested the bike for 3500 KM and shared our findings in the Team BikeBD Test Ride Review of Kawasaki KLX 150BF.
Kawasaki KLX 150BF Test Ride Review
The month of Ramadan is always special to all the religious and also non-religious people for the festive nature of the month, and one of the biggest celebrations, Eid Ul Fitr. Hopefully, this Cash Rebate and Free Registration Offer from Kawasaki will help those who wanted to buy a Kawasaki bike in this season.
Creating a value of life isn't easy. But creating life valuable is easy. So I tried to creating value and make an impact. I like to work in a team that is cooperative and helpful. I like to share my knowledge and skills for the betterment of the company. Always find out the opportunities and use in a proper way.
You might also be interested in