Hero Hunk DD 21000KM User Review - Fahad
Last updated on 18-Jul-2022 , By Arif Raihan Opu
I, Minhaj Uddin Fahad, am a student and was brought up at Mirsarai, Chattogram. I have had a fascination for bikes since childhood. I had to wait a long time before I got my first bike Hero Hunk DD.
Hero Hunk DD 21000KM User Review - Fahad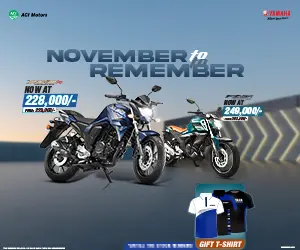 Finally, on November 27, 2017, I bought my favorite bike Hero Hunk DD (Green). I liked the Hero Hunk bike from the beginning. Especially its Army Green color and considering the price, Hero Hunk is a great bike.
I think bikes with double discs at this price are very rare in our country. And I think those who have minimum knowledge about bikes know more or less about Hunk's performance. Although Hero Hunk does have some lacking performance in terms of Hero Honda Hunk's performance. But I still think that the Hero Hunk is great.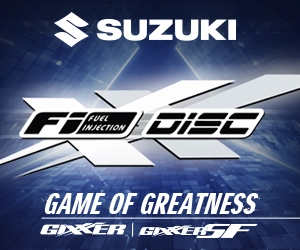 I bought the bike from the Muradpur showroom. At that time the price of the bike was 1.60Lac BDT. I paid 1.75Lac including registration. The feeling of starting my first bike for the first time was awesome. I cannot explain this feeling with words. I have been riding the bike for 21,000 kilometers.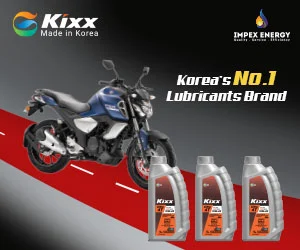 At first, I used the bike only to commute between home and university. Because riding experience is a big factor when riding long distances. After that, I joined some biking communities. Then I began touring. Now, whenever I get a chance, I go on a tour with my Hero Hunk DD (Green). The bike is a bit heavy so I feel quite comfortable riding on the highway.
Click To See Hero Hunk 2019 - First Impression Review
I maintained the first 2000 kilometers as my break-in period on my bike. I tried not to rev more than 3000 rpm during the break-in period. After the first 500 kilometers, I changed the engine oil for the first time. Until the first 2000 km, I changed the engine oil every 500 kilometers in this way.
During the break-in period, I used Hero Engine Oil. After that, I used Havoline 10w30 in every 1000 kilometers. Currently, I am using Ravenol Semi-Synthetic 10w30 Grade Engine Oil.
The bike had 4 free services. I have done all the services in time from Hero Service Center. After that, I did 3 more paid services from the service center. Afterward, I got my bike serviced from a local garage. During the break-in period, the bike got a mileage of 30-35 kilometers per liter of octane.
And after the break-in period, I am getting 38-40 kilometers mileage in the city and 40-45 kilometers on the highway. I am quite satisfied with the mileage of the bike. The most important thing about the bike, in my opinion, is the engine.
This means changing the engine oil promptly. I also try to keep the bike clean at all times. If I think there is any problem with the bike, I try to get rid of it as early as possible.
There was never a need to change anything on the bike, but due to an accident, I had to change the ball-racer, chain rubber, and the front mud-guard. I don't like modifications, hence I chose not to modify my bike. With my bike, I have reached a top speed of 124 kilometers per hour.
Some pros of the bike:
Mileage.
Seating position.
Comfortable seat.
Heavy and great for the highway.
The bad side of the bike is:
Low power.
Low torque (Low ready pickup).
Low-powered headlight.
Thin tires.
I did some long tours with my Hero Hunk DD. Some of them are Sajek, Dim Pahar, Teknaf, Shah Porir dip. I think the Hunk is a great bike for long rides, but the tires would have been much better if it were thicker.
In conclusion, my Hero Hunk DD never disappointed me. I am satisfied with the overall performance of the bike. I hope this Hero Hunk DD bike will take me a long way.
I hope you like This user review. Visit our website, Youtube channel and Facebook fan page to know more about Hero user reviews and hero bike price in bangladesh. Not only Hero but also other brands motorcycle user reviews are available on our website.
Written By: Minhaj Uddin Fahad
Published by Arif Raihan Opu
You might also be interested in