Is 150cc Motorcycle The Barrier For Freedom of Riding?
Published On 27-Apr-2016 02:00pm , By Saleh
I had a great regret on the CC (Engine Displacement) limitation on motorcycles in Bangladesh and still have that. Literally I never dreamt owning liter capacity motorbike due to my poor financial capability. Rather wanted to own at least 250-300cc capacity twin cylinder sports or 450cc single cylinder dirt engine. Hah…sounds ridiculous! Isn't it? In this restricted government policy how could we dream like that? Whatsoever from few days I passed my leisure's with deep brainstorming with the question: Is 150cc motorcycle the barrier for freedom of riding? I think you will be interested to get here in. :)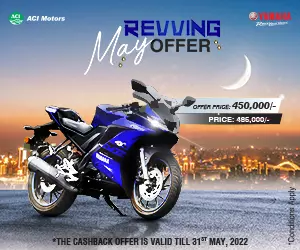 Previous motorcycle market scenario of Bangladesh
I can't certainly mark the time when cc restriction applied on the motorcycles in Bangladesh. But I can remember as before the year 2002 I saw many higher capacity bikes to be sold in our market. Those were not brand new but imported as reconditioned.
But within a short period those type of import controlled by the government. Resulting we lost the opportunity to ride some good reconditioned models imported from international market.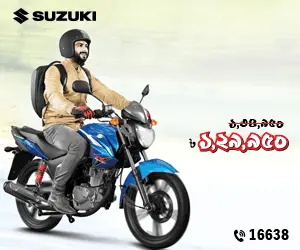 That time I rode some 200-250cc single and twin cylinder bike in my city. I can't remember the model but those were from Honda, Kawasaki, Suzuki and Daelim. As much I can remember those were really something different from my single cylinder 100cc two stroke Honda engine.
Afterward I got the sketch of my freedom and frustratingly the good time shutoff due to government policy. Japanese motorcycles gone out of market and India captured the place. That time I tested different heart throbbing eye catching Indian machine. But most of the Indian machines I tested were 150cc motorcycles. The taste difference and experience I will definitely share here but little later. Have patience.
Where is 150cc motorcycle category in international market?
Bangladeshi motorcycle market just stuck on the digit 155 now. But what about the international motorcycle market? You know, in international market motorcycles usually starts from 50cc. Sounds silly? Nope, those are not in general category of motorcycle but called as moped, commuter or some are scooters.
Basically regular motorcycle capacity started from 200-250cc previously. Those are categorized as entry level motorcycle. The mid range motorcycles covered by the capacity between 300-600cc and over are categorized as super bikes.
Internationally 150cc motorcycle category available only in some Asian region, where in other areas 125cc category covers that segment. So in real most of the international market 125-250cc category of motorcycles is considers as learner category.
But what the real scenario in present? Is that capacity segmentation still considerable? Do you know how much fuel burn in those engines and how much the developed countries struggling for fuel? Hmm here is the clue of changes.
What The Present Situation In International Market?
Now the situation is not similar like previous. That segmentation is most of the terms applicable only on racing track rather than regular road. The super bikes are still in their position and somewhat expanded their capacity onward.
But for the performance category the scenario changed very dramatically. The fuel efficiency with ensuring optimum production of power & performance is the core matter.
Now the 250-500 or in some extend up to 600cc is the most powerful segment in the international motorcycle industry. Single and twin cylinder engines are very aggressively doing nice in this segment.
In terms of on-track sports bikes the range also came in more compact. Very surprisingly the entry level 250-300cc segment is now leading the industry. So you can understand we are getting closer to get in touch of our dream & freedom.
In true sense we are not getting closer but our dream getting close to us. But again, is that really closer to our dream or out of our reach as government policy most probably has few chances to be relaxed.
Is 150cc Motorcycle The Real Barrier of our Freedom?
Now come to my today's point. Is 150cc capacity the real barrier for our dream and it certainly could restrict our freedom? In answer very straightly considering present situation is still YES. But in true sense we are very close and just one step behind of our riding freedom.
In explanation in favor of my second line of the answer here I should describe my earlier experience of riding the 150cc Indian bikes. When Japanese import shut down and our market captured by the Indian 150cc motorcycle models, that time I quite surprised with their performance.
I was quite amused with the suspension and braking system. Researching in detail I found all the Indian manufacturer worked directly in cooperation of Japanese renowned brands and R&D.
So my 100cc two stroke engine somewhat ran behind them after sort of their model revise. By the flow of time I also replaced my machine with Indian one. And now many quality machines from Thailand, Vietnam, Indonesia, China ranging 150cc motorcycle category are rolling on our road.
The real twist is that very presently some power machine arrived in the market and some are in transit which is within 150cc motorcycle category. 150cc single cylinder segment both air or liquid cooled getting amazingly quality and performance.
Though in international 150cc is still in Lerner category but considering our road and other condition current 150cc motorcycle segment is quite capable to carry on our dream and freedom. So you can understand around 250cc modern machine what can do!
In favor of my above explanation, can you ignore the performance of Honda CBR150R, Yamaha R15 V2, M Slaz, KTM 125 Duke, Kawasaki Z125 or Kawasaki Ninja 150R? Aren't you dreaming for those bikes?
See More> Kawasaki KLX 150BF Price In Bangladesh
Doesn't you feel the freedom riding of those machines even with 150cc tiny engine? I think answer is very near to YES, at least 70% of people will say YES. So here I can say we are just like few step behind of our real freedom!
Again, Is The cc Limit only obstacle For our Freedom?
Nah I don't think so. As in present and upcoming tomorrow we are getting some awesome quality performer on our road so only few to regret for cc limit. And I expect a relaxed the cc limit up to 250cc in upcoming years by our government as there is a rumor to relax it up to 165cc on upcoming financial year. So I am talking about another unbearable obstacle in between our freedom of riding.
In my consideration MONEY is the main obstacle for our freedom of riding. The high prices of motorcycles are the real obstacle you will definitely agree with me. The high rate of imposed TAX on bike and parts just fastened our throat.
We can't bear the high price of the motorbikes even on this tiny 150cc motorcycle. Guys trust me; this is the unbearable obstacle for our motorcycle enthusiasts. I am not in doubt of your louder agreement here with me. So here I should wish you cordial THANKS for your agreement at this end.
You might also be interested in