Bajaj Boisakhi Offer 1428 - Discount Offer
Published On 01-Jan-1970 06:00am , By Ashik Mahmud
Bajaj is one of the leading and popular motorcycle companies in Bangladesh. Bajaj is known for its commuter segment motorcycles, but they are popular with their Bajaj Pulsar 150 which is one of the most selling bikes in Bangladesh. Now Bajaj reduces the price of their popular commuter and naked sports bikes. Its a Boisakhi Offer 1428, which is Bengali new year.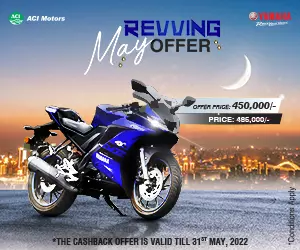 Boisakhi Offer - 1428
Bajaj reduces one of the popular commuter models which is Bajaj Platina. In rural areas, this bike used for travel. Bajaj reduces the price to about 3,000 BDT, now the price of Platina is 96,500 BDT. They also reduce the price of CT100ES now price on CT100ES is 92,500 BDT.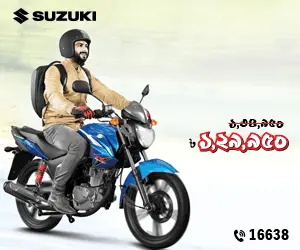 Pulsar is one of the models which is run for a long time with the same design. It's one of the most selling bikes in Bangladesh in the 150cc segment. Bajaj had a long time model on pulsar, but after a long time Bajaj introduce Bajaj Pulsar 150 UG5 with twin disc.
Bajaj is giving 3,000 BDT discount on Bajaj Puslar 150 SD (Single Disc) and also giving discount on Bajaj Puslar 150 TD (Twin Disc), they are giving 3,000 BDT discount.
Discover is one of their popular series. But they haven't change much about this series. same old design and performance. But in this was it's popular because of its mileage and durability. Bajaj also giving an offer on the discover series. They are giving 2,000 BDT discount on Discover 110 disc brake and 2,000 BDT discount on Discover 125 disc brake.
But Bajaj didn't give any kind of discount or offer one of their most popular naked sports bike Bajaj Pulsar NS160. Right now Bajaj has three variant of NS160, one is Fi ABS, other two is twin disc with ABS and only twin disc.
So, this Boisakhi Offer 1428 will continue through 26th March 2021 to 14th April 2021. Before Ramadan and Bengali new year its a good offer for bikers who are looking for commuter and naked commuter sports bike. Hope all other bike companies will also giving offers soon. Thank You.
Published by Ashik Mahmud
You might also be interested in