HONDA XL185s Feature Details
Published On 09-Mar-2013 05:35pm , By Shuvo
HONDA XL185s mostly known as the beginner bike. It can be a good choice for the new bikers. It's really good for city use that means if you live in city than the bike is for you. The bike also fit for the rough roads like village but in city road it will cross your expectation. The bike is more reliable than any other bike like this.
Actually HONDA XL185s is a good bike with this price. If you seeking for beginner bike in low price then it should be a great choice for you. Though the model is pretty old but the performance of the bike is amazingly great! The quality of HONDA bike is known to all.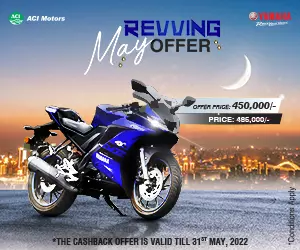 So don't think about the durability and performances just enjoy the ride. It has amazing attraction ability and by this people get easily addicted to this bike. HONDA XL185s got huge popularity in Bangladesh and also all over  the world. Now I am going focus on the bike structure and try to show you what it is. Let's have a look
HONDA XL185s Feature Details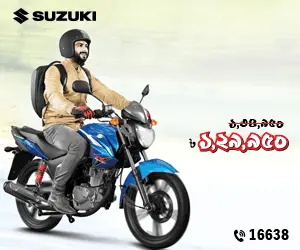 DESIGN
The design of the bike is simply different as it made specially for the beginners. All we say about this bike is it has a different, addictive and eye catching design. The bike actually not a market dominator but has a successful business record.
The bike is available in red color and the color gives it a great look. It is actually a total combination of color and structure which made the bike special to the bikers specially the stunt lovers.
In Bangladesh this type of bike is rarely seen in the road. But other countries specially in Europe this type of off road bikes are familiar with regular traffic. Ring shape headlight is added on this bike. HONDA XL185s looks awesome with this headlight.
ENGINE and CLUTCH
A single cylinder, four stroke, 180cc air cool engine is used on this bike. By this engine HONDA XL185s can produce an unstoppable power of 16 HP @ 8000 rpm. But the main thing to be mentioned is the engine has an air cooling system which is really rare on this type of bike.
Digital ignition and 5-speed transmission system made the bike different from the other 180cc off road bikes. Wet plate clutch used in this bike. To have real idea about the bike you need to ride on this bike. A ride can change your decision!
TYRE and BRAKE
The front tyre dimension of this bike is 2.75-21 and the dimension of rear tyre is 4.10-18. Though the bike is specially prepared for the off road so you can enjoy the freedom of both off road and on road. But too much ride on rough road may harm your tyre.
But proper maintenance and regular checkup can help you to get rid of this problem. Drum brake system are used in both side of the bike. The braking system is really good in HONDA XL185s.
 FUEL CONSUMPTION and SPEED
The poorest side of HONDA XL 185s is its fuel consumption which is only around 17-18 kilometer per liter! You can't expect a big mileage from this type of bike but It's really unexpected from a company like Honda. Fuel capacity of this bike is only 7 liters which is not good enough for an 180cc bike.
In the circumstances of 1983 it might be good but in the prospect of 2013 this is really worse. Honda always produces the great bikes but the company sacrificing the fuel consumption issue because of speed. People got a top speed of 115 kilometer per hour in this bike.
PERFORMANCE
 It can be a good choice for the Bangladeshi off road bikers specially the people who loves stunt. They can use to practice various types of stunt. Even in 2013 the bike looks beautiful in road.
The overall performance of HONDA XL185s is quite satisfactory than the other 180cc series bike released 1983. Although the bike is very much suitable for Bangladeshi road.
But the weak electric system is a big negative side for this bike. Specially the headlight is not best for the night and the tail light is really poor. You may need to change it.
OTHER FEATURES
Other features like the analog speedometer is not much attractive but someone must be impressed by the overall design of this bike. It has a well shaped handle bar which is very essential for a comfortable and safe ride and a fuel tank with Honda logo turned it one of a most beautiful bike of Honda. The fuel tank store 7 liter fuel which is really a positive side for this type of bike. With a dry weight of 118 kg the overall performance of this bike is really well.
FULL SPECIFICATION AT A GLANCE
Year:
1983
Category:
All-round
Rating:
72.9 out of 100.

Show full rating and compare with other bikes

General information

Model:
Honda XL 185S
Capacity:
180cc
Engine type:
Single cylinder, four-stroke
Power:
16 HP @ 8000Â RPM
Top speed:
115.0 km/h
Valveper cylinder:
2
Fuel control:
OHC
Cooling system:
Air
Gearbox:
5-speed
Transmission type,
final drive:
Chain
Front tyre dimensions:
2.75-21
Rear tyre dimensions:
4.10-18
Front brakes:
Expanding brake (drum brake)
Rear brakes:
Expanding brake(drum brake)
Weight incl. oil, gas, etc:
118 kg
Fuel capacity:
7 liters
HONDA XL185s is the real off road bike among the all self declared off road bikes.
-By Sifat Chowdhury
You might also be interested in