Honda XBlade 160 2500 KM Ride Review - Shakib Abdullah
Published On 15-Jun-2020 11:35am , By Raihan Opu
Honda XBlade 160 2500 KM Ride Review
Hi! I am Shakib Abdullah. Today I will share my experience with the Honda XBlade 160 after riding 2500 km. So let's get started.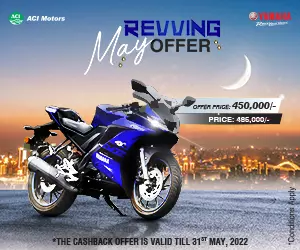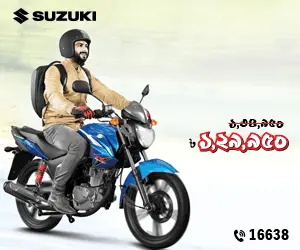 Currently, I am studying in the last year of university. I live in Dhaka. Along with studying, I work journalism in an online news portal. At one point in my career and job, Bikes became a very important thing for me as well as a hobby of my childhood. I learned to bike riding in 2010. When I went to school. Two of my uncles had bikes. One of them was riding the Bajaj CT 100 and the other uncle's riding Hero Splendor. With these two bikes, I learned bike riding.
After learning bike riding, the hobby of bike riding has grown. My first long tour of life with my little uncle's Hero Splendor. At that time I was living in Netrokona. In 2013 I visit Ghazni Echo Park with Hero Splendor. The tour was about 280 km.
A bike means freedom, Bike means uncertainty. When cruising at 120 km speed on the highway, you will feel the freedom! Regardless of the road conditions of our country, feel free to say that our highways are not safe. However, I love this freedom of the highway. But it is important to be careful.
Now let's talk about the Honda X Blade 160 bike. At first sight, there is a proverb called love. The X Blade 160 is the same as my story. Honda X Blade officially launched in Bangladesh on December 6, 2019. On December 24th, I went to the showroom to buy a Honda CB Hornet, Then I see that Honda X Blade. It looks better than pictures and videos. I bought X Blade and named it Alta Sundori.
I bought the bike from "Ayman Honda" in Netrokona. I was still in Dhaka, went home on vacation. While on vacation, money goes into my account. I didn't have the patience to buy a bike from Dhaka for two days with the money in my hand. At noon the money came to buy the bike, and in the afternoon I raised the money and bought the bike. Without registration, the price of the Honda X Blade is 1,72,900 /- taka only. Good to say, the X Blade is my first personal bike. Before that, I have been riding bikes for a long time. Another person's bike was a long time for me, but the feeling of my first personal bike is completely different.
The first time I started my bike, I was a little nervous. I finally got a bike of my own. This is just my bike. This feeling will not be too easy to write.
Honda Xblade 160 Features:
Full LED headlight
Anchor-shaped tail lights and the much-needed hazard lights
180-section tire in front, 130-section tire in the back
240 mm petal disc brakes on front wheels, drum brakes on rear wheels
Conventional suspension up front, rear three-step adjustable mono-shock suspension
One of the more important things you'll find when looking at the bike's dashboard is the watch
Besides, the dashboard is completely digital. It has an RPM meter, speedometer, gear indicator, neutral sign, odometer with two trip meters, and everything else in common. I am very happy with the bike LED headlight. Easy to ride on the highway at night. The bottom of the headlight has a beam adjuster. By turning it with a screwdriver, you can set the beam of light on your height.
I get four free services from Honda by purchasing from a designated dealer. My bike has been running 2500+ kilometers so far. Of these, I made two free services. The first service didn't have to do that much. The bike had no problem. In the second service, I did some work on my own. For example, mono-shock adjust, beam adjust, ball racer tight, gear lever lubing, etc.
Honda XBlade 160 has a generic problem that has been seen in 95% of the Xblade but no solution has been done yet. The problem is that when the two-person sit on the bike, a loud noise comes from the chassis. During the last service, I was told that Honda Bangladesh is still trying to resolve the issue. I hope they find a solution quickly. For the first one thousand kilometers, I did not ride bikes at 5,000 or 5,500 rpm. During this time, I got the mileage from 47 km to a maximum of 50 km. From then on, I ride the bike at my reasonable 7,000/8,000 rpm. And then the mileage also dropped. Now the mileage is between 38 to 42 km.
I clean the chain of the bike at least two times a month. I Wash it at least once a month. I try to get wheels air pressure check, air filter clean, clutch adjust, and regular maintenance. For the first one thousand kilometers, I used the Honda Mineral Engine oil. The first drain is 300 km, the second drain is 950 km. I am using full synthetic engine oil from the second drain.
Honda Remanded 10w30 grade, the price will be Tk 1200 if you take it from an authorized dealer of Motul in the market. No parts for the bike have been changed yet. But I'm planning on some performance modifications. With Xblade 160 so far I have traveled to Dhaka-Netrokona - Dhaka two times. Once in Dhaka-Sirajganj Food Village-Dhaka and once in Dhaka-Mawa-Dhaka Long Ride. The highway has often seen the continuous 30/40 km of road keeping near top speed 122.
There was no such issue with the bike's power loss. I continue to ride for 140 kilometers on the way to Netrokona and Food Village. Most of the time the bike was on Top Speed. I did not experience any problems with the engine even after giving so much pressure.
Some good aspects of the Honda X Blade 160:
Look
Unique Robo Face
Mileage is good. So much mileage is incredible on this bike. However, Honda has turned this incredible event into a reality
Very comfortable bike. A lightweight handlebar, a soft and wide seat, and a remarkable mono-shock suspension
The stock headlight just is awesome.
Some of the bad aspects of the Honda X Blade 160:
A loud noise from the chassis
Breaking. A disc brake was needed in the back
The front tire is so bad for size, it looks not better
Overall I am very happy with the performance of my bike. I got a bike just like I needed it. If your needs are comforts, mileage, and long tours, then I'd say the Honda Xblade 160 is currently the best bike for you in Naked Street Bike. Thanks for reading this article.
Written by: Shakib Abdullah
You might also be interested in