Top 3 Budget Friendly Scooters In Bangladesh – Wasif Anowar
Published On 07-Jul-2021 04:48pm , By Raihan Opu
Scooter these days are becomes widely popular among the bikers. Not only for female bikers but also many male bikers are choosing scooters over a motorcycles. Today I will talk about the Top 3 Budget Friendly Scooters in Bangladesh.
Top 3 Budget Friendly Scooters In Bangladesh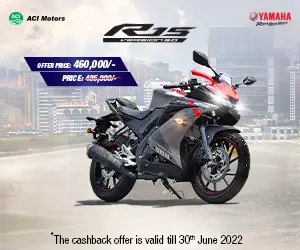 Unlike a motorcycle a scooter is a bit heavy & slow in terms of speed but where the scooter shines is the acceleration from 0-60 kmph against the same capacity of engine.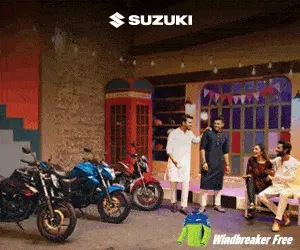 Scooter also have soft suspensions, under seat storage, & most importantly it is easy to learn because of no gears & clutch In my list am putting 3 scooters which are currently available in the market & are budget friendly for majority of the people to buy.
Top 3 Budget-Friendly Scooters in Bangladesh
Hero is one of the leading company in the scooter business in Bangladesh. Hero Pleasure is a very simple scooter carrying a 100cc engine. This scooter has side stand indicator, mobile charger port at the front of the scooter, integrated braking system, under seat storage with a boot light.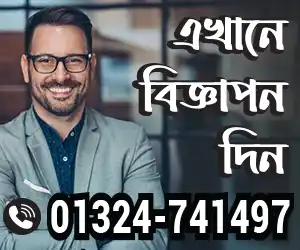 May years back we have tested Hero Pleasure and we found out since then until the today the basic receipe of the scotoer still remains the same and for many bikers Hero Pleasure has become one of the most prominent choice of scooter.
Although this isn't any official data but according to my eyes I think TVS Wego might be the most or 2nd most selling scooter in Bangladesh. This is a 110 cc scooter which a bit big in size which sometimes helps for people who are well build.
Like Hero Pleasure there isn't too much in this scooter but due to low maintains cost and easy to run this scooter became popular in Bangladesh.
This is one of the smartest looking scooter in the 110 cc segment. It has LED headlight, uniquely positioned LED DRL, front & rear retractable hook, CBS with equalizer, 18 litres under seat storage, fully digital speedometer & most powerful 110cc engine in the scooter segment producing 8 BHP.
This is an unisex scooter which whether you are male or female will suits you to the perfect way.
Scooters are widely becoming very popular and for bikers who have low budget but want to avoid the daily hussle of riding public transport which are not only becoming expensive but also rare to have & unsafe compare to a motorcycle during this covid period they can choose any one of these 3 budget friendly scooter and ride easily in Dhaka city or outside Dhaka.
You might also be interested in