Honda XBlade 160 1500 Km User Review - Romel Khan
Published On 03-Jun-2020 09:45am , By Raihan Opu
Hi, I'm Romel Khan. I live in Dhaka, Gulshan. Today I will tell you somethings about my Honda XBlade 160bike. The bike is currently riding at 1500 km.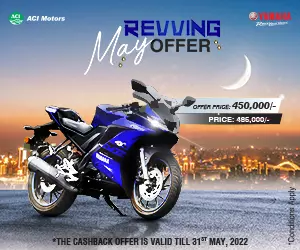 Honda XBlade 160 1500 Km User Review - Romel Khan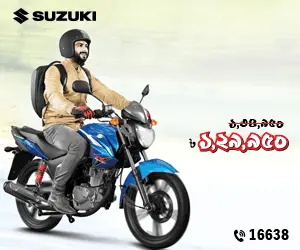 My dream of buying a bicycle when I was very young. Then I read in class 6-7. But my dream didn't came true then. However, I cycled a lot. There is no limit to the number of times I have cycled from my big brothers or rented. At one point I finished high school and went to college. Since then, love for bikes has grown. And I thought to myself when I will grow up. I will earn money. And I will buy a bike myself. At that time I had no choice but to keep the dream for a long time. Because not all the dreams of our middle-class family are fulfilled at the same time.
At one point I finished college and went to university. I finished honors. Then I got a job. Finally, I saved my money and bought my dream bike. The first bike I bought was one of the most popular Bajaj Pulsar 150cc in our country. I used the Pulsar bike for about 4 years and 27 thousand kilometers, then I gave it to my younger brother. After waiting for 3 months, I bought my favorite Honda XBlade 160. I have been waiting for this Honda X Blade bike for a long time. I have seen many reviews on YouTube. I have used the Honda X Blade bike for about 1500 km in 3 months. Of which city rides are more. There are also highway rides. I will share that experience with you today.
The Honda X Blade 160 bike was purchased in the first week of January. Bangladesh Honda Private Limited launched X Blade in Bangladesh in December. No test ride was done before buying Honda XBlade 160. To be honest, there was already a kind of confidence in Honda. And the love on X Blade has been going on in India ever since. The first day I went to see the bike in the showroom in Dhaka, it felt good, but I was a little upset to see the front wheel was thin. Even then I had a lot of favorite bikes and I didn't have any bikes at that time so I bought a Honda X Blade.
On the day I go to buy, I finish my office and go to the Honda showroom "Honda Life" in Baridhara around 9 pm. I had already contacted them on the phone. Even then, when I go to choose the color, I see that every color likes it more or less. There was a special attraction to black. Although I liked the other colors, I choose black color. My previous bike was a blue Pulsar. So I did not want to miss the opportunity to ride a bike in the color of choice.
The final check-in of the delivery was followed by the closing of the "Honda Life" to complete the small accessories fitting and other formalities, but the bike was handed to me at about eleven o'clock at night.
As I was going home from the showroom in excitement, I felt like I was sitting in a comfortable vehicle. With no vibration, the traffic jam on the road, the pressure of the horn rickshaw of the car, nothing seems to matter. I did not know when I reached that house. The problem is that at night, I was not getting enough sleep due to excitement. When will it be morning, when will I go to the office? Most of the colleagues are bikers due to their jobs in the media. Even then, I was the first person in my office to buy a Honda X Blade.
The next day I was spending the day at home as it was afternoon shift duty. I went to the office a little earlier. Our office parking is in the shade of a tree and an unannounced smoking zone. So there is always someone in the parking lot. The new helmet, the new bike Honda X Blade 160. So one or two colleagues looked at each other in a good way and someone looked at each other again. I was having a lot of fun. I opened the helmet late. The two colleagues greeted with a laugh.
Everyone unanimously accepted the novelty of the bike. Especially eye-catching is its Transformer Optimus Prime Look headlight. The silencer is great, it looks like it has two single-barreled guns. Someone has said that the backlight of Arrow Shape is very different. However, some did not hesitate to criticize its fuel tank kit, rear mudguard, rear indicator and front wheel as slim. "This is Awesome," someone says in one sentence with a test ride.
Tour With Honda XBlade 160: Traveling home from the office every day, as if I was waiting for an enjoyable time when I will go village home. Since I could not manage the holiday this week, I left for home next week. I start my single ride. I go home with a bike a few times before. Anyway, as soon as it was too late to come to the main road Pragati Sarani from Gulshan, I took the road home on the opposite side of Gulshan like any other day. It took about two hours to reach Joydebpur. Since it was a new bike, I was riding slowly with care.
When I reached Joydebpur, I parked near the road, drank tea, and sat down again. Dhaka to Mymensingh Road, only those who have ridden on this road knows the feelings of this road. There was no balance or vibration problem when running at a speed of 75-90 km\h with the bus on the highway. I was able to overtake easily in time. The X-Blade is comfortable enough for me. There is no tension with fuel. And without any stopping journey, I reached Mymensingh by crossing the road in about 1 hour. I take a break again, after drinking tea I started walking towards my district Netrokona Sadar again.
I reached home Netrokona after a 30-minute ride. Reaching my district, I felt peace. As is my case all the time. While at home, the focus of friends' discussions was on the bike's look, sound, headlights, arrow back-light, by default hazard/emergency lights, and gear number displays. spent three days with the new bike new feel. Now it is time to return to Dhaka. I left for Dhaka in the morning, from Netrokona to Mymensingh, and then after a two-hour non-stop ride, I entered the office at 11 o'clock. It is important to note that despite this continuous journey, no pain was felt in the waist or shoulders.
The bike was first driven 300 km and then the lubricant was changed from Honda. Then I got power loss for some time. And got servicing is exactly 1 month after purchase. Even then, I did not have 1000 kilometers. It will be like 700 kilometers. I have used Honda's engine oil twice for the first 1000 km. So far no modifications have been made. Keep the wheel pressure right. Let's try to keep the chain clean. The Honda X Blade 160's performance looks good. The braking system is not bad either. Then came the time, why I buy a 160cc high mileage Honda XBlade 160. So far I have ridden a total of 1500 km. In terms of mileage, I checked the mileage from Honda two times and got a mileage of 40 km per liter in the city and 48 km per liter on the highway.
Some good aspects of the bike:
The looks and design are awesome
The seating position is comfortable
I also like the braking system
The bike did not feel the vibration
Rear tire size
Balancing is good
smoothness
Service
Some bad aspects of the bike:
The headlights power are very low
Body quality is not good
Gear shifting is a little noisy
ABS should have been given
Double disc was needed
The front-wheel should have been thicker
All in all, the Honda XBlade 160 is one of the best 160cc series bikes in our country. It is possible to get good performance if you ride carefully and do maintenance with proper engine change at the right time. Thanks.
Written by - Romel Khan
You might also be interested in