CEMS Global Announce The Date Of 7th Dhaka Bike Show 2023
Published On 15-Feb-2023 01:42pm , By Arif Raihan Opu
CEMS Global, one of the leading exhibition organizers in Asia, has announced the date of the 7th Dhaka Bike Show 2023. The event is set to take place from 16th to 18th March 2023, at the Bangabandhu Bangladesh–China Friendship Exhibition Center, Dhaka, Bangladesh. This annual event is a must-attend for bike enthusiasts, industry professionals, and anyone interested in the latest trends and technologies in the world of two-wheelers.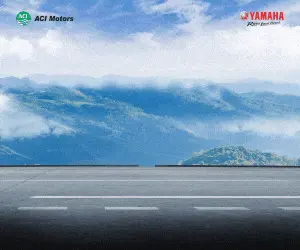 The Dhaka Bike Show has become a significant event in the motorcycle industry in South Asia. It is an excellent platform for local and international motorcycle manufacturers, dealers, and distributors to showcase their products and services to a large and diverse audience. Over the years, the show has grown in size and popularity, attracting more visitors and exhibitors from around the world.
The 7th Dhaka Bike Show promises to be even bigger and better than its predecessors. The event will showcase the latest models of motorcycles, scooters, electric bikes, and accessories from renowned brands in the industry. Visitors can expect to see the latest technologies and innovations in the motorcycle world, such as advanced safety features, eco-friendly engines, and smart connectivity options.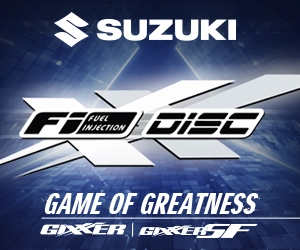 Apart from the exciting exhibition, the event will also include various activities and events, such as test rides, stunt shows, safety demonstrations, and seminars. The test rides are an excellent opportunity for visitors to try out the latest bikes and get a feel for their performance and features. The stunt shows are always a crowd favorite, with professional riders showcasing their skills and pushing the limits of what is possible on a motorcycle.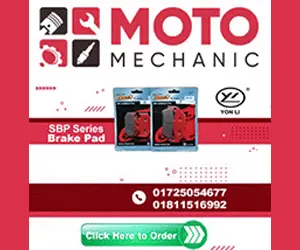 The safety demonstrations and seminars are an essential part of the event, as they promote safe and responsible riding practices. Experts from the industry will share their knowledge and insights on topics such as road safety, helmet laws, and bike maintenance. Visitors can learn valuable tips and information that can help them become better riders and stay safe on the roads.
The 7th Dhaka Bike Show is not just a trade show; it is a celebration of the motorcycle culture and lifestyle. The event brings together people from all walks of life who share a passion for two-wheelers. It is an excellent opportunity to network with industry professionals, meet like-minded enthusiasts, and immerse oneself in the world of motorcycles.
In conclusion, the 7th Dhaka Bike Show 2023 is an event not to be missed. Whether you are a motorcycle enthusiast or an industry professional, there is something for everyone at the show. With its exciting exhibitions, activities, and events, the show promises to be a memorable experience for all who attend. So mark your calendars and get ready to ride into the world of motorcycles from 16th to 18th March 2023 at ICCB, Dhaka, Bangladesh.
Published by Arif Raihan Opu
Creating a value of life isn't easy. But creating life valuable is easy. So I tried to creating value and make an impact. I like to work in a team that is cooperative and helpful. I like to share my knowledge and skills for the betterment of the company. Always find out the opportunities and use in a proper way.
You might also be interested in