Honda Eid Ul Adha Cash Back Offer June 2023 - BDT 5000 Cash Back
Published On 12-Jun-2023 12:28pm , By Arif Raihan Opu
Bangladesh Honda Private Limited (BHL) has made a remarkable announcement for the coming Eid Ul Adha. Honda Bangladesh announces the Eid Ul Adha cash back offer for the coming Eid.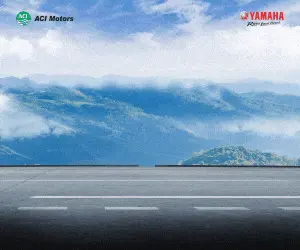 Honda is a world-class premium motorcycle company. In Bangladesh, people used to know the two-wheeler as a Honda. Honda creates that brand value in the market where people know two-wheelers as Honda.
BHL has introduced a generous cashback offer of BDT 5,000 on selected Honda motorcycle models. This exciting promotion is poised to attract both existing and prospective riders who have been eagerly anticipating the opportunity to own a Honda motorcycle.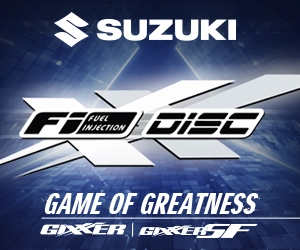 BHL's latest cashback offer aims to provide an additional incentive for motorcycle enthusiasts to own a Honda bike. By offering a substantial BDT 5,000 cashback, BHL ensures that riders can enjoy not only the superior performance and reliability of a Honda motorcycle but also monetary benefits.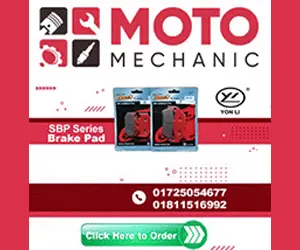 The BDT 5000 cashback offer is applicable to selected Honda motorcycle models, including popular options such as the Honda Hornet, Honda Xblade, Honda Livo, and Honda Dream. These models are known for their fuel efficiency, durability, and comfortable riding experience, making them ideal choices for both daily commuting and leisurely rides.
This Eid will be a blast for bikers in Bangladesh. Every company tries to get the attention of bikers with their new products and offers. If you want to buy a Honda motorcycle, visit the Honda Motorcycle Showroom. In this economy, Honda will be an option for you, and you can buy your desired Honda motorcycle. Thank you.
Published by Arif Raihan Opu
Creating a value of life isn't easy. But creating life valuable is easy. So I tried to creating value and make an impact. I like to work in a team that is cooperative and helpful. I like to share my knowledge and skills for the betterment of the company. Always find out the opportunities and use in a proper way.
You might also be interested in