Mileage Of The Hero Ignitor 125 Is 55Kmpl - Nazah Raiyed
Published On 20-Apr-2021 10:44pm , By Ashik Mahmud
I, Md. Nazah Raiyed, live in Nesharabad (Swarupkathi), Pirojpur, Barishal, and this is my user review of the Hero Ignitor 125. Bikes are a different kind of love for me. And everyone could easily sense it. I had just finished the fifth-grade finals. One night a doctor uncle in the neighborhood came out to teach me to ride with his own "Honda CD 80". From then on, my constant love for bikes and biking grew.
Mileage Of The Hero Ignitor 125 Is 55Kmpl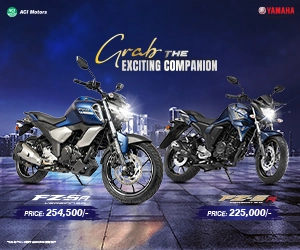 Since I learned riding but didn't have a bike, that caused a problem. Whenever I got a chance, I would try to ride someone else's bike. My mother would scold me. But as time went by my intoxication due to bikes accumulated. As I grew old, I started becoming soberer. After a while, my mother encouraged me to ride.
On January 7th, 2020, my mother and I were on our way home. My mother suddenly decided to check out some bikes. I was astonished. She and I then went and had a look at bikes. I found the Honda Livo likable, however, it didn't match my color and brake requirements. Since we didn't get the Honda Livo disc variant, we couldn't go for it.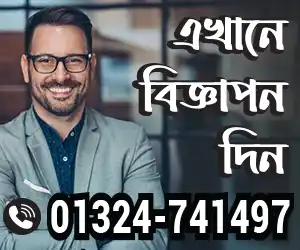 One of my cousins convinced my mother to buy the bike ASAP. On the 9th of January, we went to the Hero MotoCorp showroom. We chose the Hero Ignitor 125. We chose this because the bike has a disc brake and the color that I liked was available.
Then the bike from the service center did everything OK. Just when I started up the bike, tears of joy rolled down my eyes. The feeling of starting a bike while sitting in the cockpit of one's bike for the first time in one's life cannot be described by any ordinary person. The feeling was different.
For the first ride, my mother was my pillion. After my ride, my cousin rode the bike for some time. He loved the bike, as it had good torque and power. He rode the bike all the way home because he had to get back and he wanted to ride the bike for as much time as possible.
It is comfortable to ride as a commuter bike and its overall features are great. I first saw a friend riding this bike. So, I got to test ride it his bike, which is when I started to grow a fascination for the Hero Ignitor 125.
The price of the bike was then 1,20,990BDT. I bought the bike with full cash. My mother bought me this bike to use for her commute to work and my commute to classes.
I have been riding this bike for about 9000km. One of the favorite aspects of the bike is its appearance, engine power, and I3S technology. Due to this I3S feature, if the bike is in neutral condition, it will auto stop after 3 seconds. If you hold the clutch again, the bike will start automatically, which I like very much.
Click To See Hero Ignitor 125 Review By Team BikeBD
So far, I got my bike serviced 3 times. After 400 km for the first time, I changed the engine oil. From then on, I change the engine oil every time I ride 800-1000 km. For the first 1500 km, I thought it was a thirsty bike (39 km per liter) but after that, it did not disappoint me at all. I am getting around 48-50 kmpl of mileage in the city and 55+ average mileage on the highway which seems to be enough for a 125cc bike.
I service my bike every time according to the user manual. In addition to tightening the chain every 15 days including doing odd jobs. I have been using Hero Authorized 10w30 grade engine oil since the beginning. I am getting good service from this engine oil.
I cut a few rods on the back of the bike's chassis just to enhance the outlook. I attached the handlebars of the FZ-S V2 to the bike to make it more standard, and I also extended the side stand to make it a little bit taller.
Changing the handlebars gives me extra comfort when riding a bike on the highway. I didn't feel any back pain or wrist pain when I rode my bike a maximum of 289km in one day.
On the highway, I hit a maximum speed of 113kmph (without Pillion). You can easily move the bike in any type of road condition. The long ride may be a little hard, but hopefully, it won't disappoint you.
Some cons of the Hero Ignitor 125-
Braking.
Low powered headlight.
Overheating.
Low powered horn.
The Hero Ignitor is a great bike with great features. It is going to put a smile on your face. There are a few features that can be improved, but overall, the bike is great. You can trust the bike without any doubt. Hero Ignitor 125 is my hero. If You want to know about hero bike price in Bangladesh and Hero Bike showroom near you visit Our Website. Stay with us for more update motorcycle news. Thank you all.
Published by Ashik Mahmud
You might also be interested in