Hill Track Journal 2015 Part-2
Published On 05-May-2016 07:19am , By Saleh
Back from my Hill Track Jounal 2015 Part-1 here I am again to finish my hill track travel story with Hill Track Jounal 2015 Part-2. Wish you have enjoyed the first part of our hill track journey and have been waiting for the second. Whatsoever not playing with your patience let's head in the rest.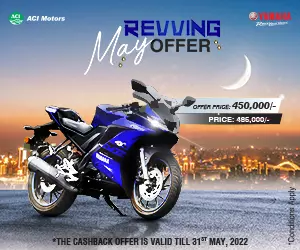 DEC 18, Third day on Hill Track
Another early morning ride was waiting for us this day which will be a very different one. We woke up early and in the hurry to catch the ferry that connects Rangamati and Bandarban over the Kaptai lake we took a wrong turn on our way out of the road and accidentally we entered into Dhaka Rangamati highway, we lost some key time to navigate through those roads.
Finally we came to the ferry terminal waited for few minutes for the ferry and had breakfast after crossing the ferry & then rain started to drop from heaven, because December is winter we all decided not to bring rain coat with us and worst of all our camera's were fully exposed to the rain water.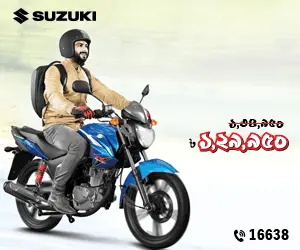 Gladly we managed to cover our important belongings with polythene and clothes which we found in local market & slowly slowly we navigated through the damp roads and safely anchor our self at Bandarban, on our way in we came across the Golden Temple of Bandarban.
Since we checked in to the hotel it was raining very heavily, at one stage we 5 were really de-motivated and thought that our tour will hit a big road block, where from the inside we all wanted to enjoy it and thought to ourselves that it will be once for all and we need to grab whatever comes in our way.
In the rain, on the hill tracks we bolted together and rode through to Nilachol, which for us was a gift. It was raining quite well by then the scenery we all saw from there was just indescribable, it was just AWESOME! Sajib and Saleh gone all mental and from that point onward we all were all over the place.
I came to this place around 4 more times before but never found a view like this we had that day. The cloud and the rain were literally playing with us. Just after sunset we came down from Nilachol and roam around in Bandarban city where we meet Jony vai, another biker who helped us a lot and with his help we travelled in many places in the city.
Finally we had dinner with him at the restaurant in Cantonment and we wave good bye to him and off we went to our hotel room for discussion. Our main point was will we do the unthinkable to riding 550 km in one day of which 170 km will be roads on the hill tracks which will be unforgiving and will be damp and covered with mud from rain!
The main reason to cover those roads was to ride through Alikadam, which was a new road and according to many who went through there stated that it is one of the best road in Bangladesh. Jony vai gave us a good head away stating that the road condition was good so we slept early last night and waiting for the next morning to unfold.
Dec 18, Last day of Hill Track Ride
The moment of truth, 550 km of tarmac to eat within 17 hours, we started from our Parjatan hotel @ 7 AM in the morning, glad that it wasn't raining that day and we set off very steadily, our first target was Nilgiri, until then the road was easy.
It was quite easy but in one place we found some 300 meters of broken road which was fully covered with mud, that scares us a lot as we still had 140 km of hill tracks to be covered. I asked a local jeep driver and he said that though the roads are bad but we won't encounter any more bad roads on our way.
Nilgiri was beautiful and we spend a good amount of time there, then we moved to Thanchi, a small village just on the bank of Sangu River. This is the last point till which I came since then I didn't go any further. Just on the intersection of Sangu river was the road mark which says that Alikadam was 33 km and since then started a journey into the unknown.
That road was WOW, it was wide and it had some great high speed corners. Sadly I couldn't managed to take too many corners at a time but boy did I enjoyed those moments, when we went the road was still under construction. When we went through those places local people were a bit shocked for many stated that it will be too dangerous to ride but we ignored the safety issue and went forward.
Finally we came across the famous 'Dim Pahar' which according to local people is the highest point of the whole road. They said that this part of the road is 2500 feet above sea level which is the highest motorized road in Bangladesh.
We had tea and biscuit and we spend some quality times seeing the view from the hills but sadly due to heavy cloud we couldn't see too much of the surroundings. We came climbing down the hills and finally reach the toe end of the hill of the small village known as Alikadam.
You might also be interested in