Hero Xtreme Review By Team BikeBD
Published On 02-Feb-2015 03:46pm , By Shuvo
Once there was a time only a few two-stroke motorbikes were ruling our road. With the flow of time four-stroke bikes slowly entered our BD market but that was really a hard time for four-stroke bikes to be familiar with our riders.
That time you can remember one of the successful models Hero Honda Splendor just changed the market scenario of Bangladesh. Yes, at that time Indian brand Hero was in collaboration with Honda, Japan.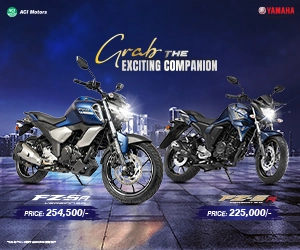 And now Hero is confidently solo on his track with the name Hero MotoCorp Ltd (Source). Today we are here just with one of the successful models of Hero with Hero Xtreme Review By Team BikeBD.
Hero Xtreme Review By Team BikeBD

Background of Hero Motocorp:
Hero started its activity from 1956 with the name of Majestic Auto Limited with Hero Cycles, where the owner's business activity started from 1944.
On 1983 Hero signed the joint collaboration agreement with Honda Motors, Japan and started Hero Honda on 1984. From 1985 they started to produce motorcycles under the brand Hero Honda. And they became the largest two wheelers manufacturer in the world considering sales volume.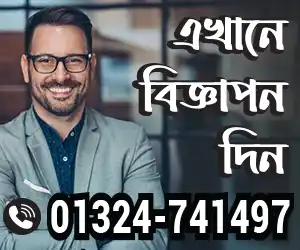 On 2010 both company choose for the separation and in sequence on 2012 Hero reframed them as Hero MotoCorp Ltd. separated from Honda. On 2013 Hero (Hero MotoCorp Ltd) unveiled their 15 updated product line up under the new brand name.
In sequence from the middle of 2014 Hero MotoCorp Ltd started their joint venture activity with Nitol Niloy Group in Bangladesh where they have started with full fledged manufacturing facility for their products.
BikeBD Intimacy:
You know previous Hero-Honda was very successful with their featured product line. And Hero Honda CBZ Xtreme was one of successful breed from the stable.
Now Hero has started their reframed activity with new updated product line. So Hero Xtreme is now also with new badge and lot of updates.
So our readers also very curious what new the Hero Xtreme brought for them, is that same or upgraded or whether they have the same reliability like Hero-Honda or not.
So you can see there are lot of confusion and so many questions. That's why we can't stay silent and rushed for a test ride with our Team BikeBD.
The Exterior:
You know the old Xtreme was a successful breed from Hero-Honda. That was really a powerful & eye catching model. Let's see how the new Hero Xtreme looks.
The new Hero Xtreme came with extreme changes with every corner of the bike. The new cutting edge design scratched its knife all over the exterior of it.
The completely new shaped fuel tank trimmed out the tank side cowling where the new head lamp also netted out the turning indicators. More over it added with "V"shaped alien look pilot lamp.
The front view looks very slim & slender with new pilot lamp and the reshaped rear view mirror.
You will find the front & real wheel fenders, the side panels completely in new good looking shape & design. We are really very much impressed to see new semi covered chain fender, notchy and trimmed grab rail and of course the mentionable seating arrangement which has completely redesigned for maximum comfort both for rider and pillion. And of course you will love the rear panel with completely new LED tail lamp.
Both rear and front turning indicators are completely separated from the body part which really looks nice and the exhaust also covered with new muffler. Lastly we should especially mention the redesigned dashboard, which is really unique to look with design, added features and of course for the blue illumination.
Hero Xtreme Features:
The new Hero Xtreme came with lot of changes and with added features which many of the bikes in its class don't have. Let's see what the specialties are.
The head lamp is completely redesigned with new visor and unique pilot lamps. It looks nice while you are riding in dark.
Hero added a new technology for the ignition system called as AMI, advanced microprocessor ignition system.
The new control panel designed with maximum features. The blue illuminated wide digital dash board equipped with like digital speedometer, analog rev counter, fuel gauge, clocks and many lights to warn you regarding the things about controlling. Mentionable two of those features are the side stand indicator & service reminder. We think those are really very much helpful for the rider to avoid misery on the road.
It has featured with an engine immobilizer. In this case if you lose the key of the bike you cannot start the bike with duplicate keys, you have to change the whole starting switch to start the bike.
There is under seat Mobile charger with new Hero Xtreme. You can put your mobile phone charging in that pocket and can also store some other things like documents with the tool box.
New Xtreme came with new reshaped & cushioned seat which is designed for maximum comfort for both rider & pillion. This is suitable for long distance ride.
The gas charged rear suspension can be adjusted with five steps considering riding area and maximum load.
The rear tail lamp came with new shape and design and yes it fitted with LED.
The both tires of Hero Xtreme are tubeless and there is also a new inner mudguard fitted with swing arm to guard the mud sourced from rear wheel.
Engine: Source of Raw Power
You see we have sketched out Hero Xtreme as all new bike and it's really does but question remain for the engine. Is this the same as like the Hero-Honda or something up and there is also question whether the quality sacrificed? But not to be hopeful or disappointed as this is the same engine with 149cc of displacement. It's the same four stroke air cooled motor with 14.2 BHP and 12.8NM of maximum output.
But it has some improvements like AMI (Advanced Microprocessor Ignition System) for better fuel efficiency and constant vacuum type carburetor for smooth fuel supply. And the gear box is also the same 5 speed gear box with only front arm operation.
BikeBD Assessment:
We know all of you just waiting for this segment as you guys are so smart and very much known about the bike trough web but want to know the real track test result from us. We just designed this review of Hero Xtreme as a product review enhanced with our test ride result. So we think this is a complete narration for Hero Xtreme.
Team BikeBD has tested the previous model of Xtreme and also tested the new Hero Xtreme for over 500km continuously for a week. We are quite known about the bike so we tried to test the bike with different riders' attitude to sum up the uniqueness, modification, enhancements and also the negatives. Let's share our findings below in clause.
The engine is really silent, powerful & vibration free. And it is very smooth to rev.
Instant acceleration, smooth power delivery is one of its characteristics due to concentrated gear ratio for the first three gears.
4-5th gears are for speed up for the top speed where 2-3rd gears for raw acceleration.
Gears are notchy but not so tough to operate.
We have gained the top speed of 115 kmph on a 1000 meter (1 Km) of track while we were in the break in period. But it can gain more while covering the sensitive break in period.
We have experienced the fuel efficiency around 38kmph+ where you have to note that we have not covered the break in period.
We found the new Hero Xtreme nice to handle with its clip on handle bars where the seating position and seat is really very much comfortable. The suspensions have improved as it found very responsive even from the first ride.
Nice for the riders over 5'5" height.
The both rear & front disk fitted hydraulic brake did their superior job on even odd off-track. We are satisfied with its tire grip even on rough off-track.
Tires are capable to ride tough off-tracks.
We found the side stand warning indicator really as a nice feature. When the side stand has not pulled up the bike will never start on gears and it will never get into gears even if you start the bike in neutral while the stand down. And when the bike is running maybe accidentally the stand gone down the bike will shut its engine down.
Here are some concerns we have noted should have to be concentrated by Hero for further improvement. And we think Hero Xtreme will get more acceptability among the riders if those are addressed carefully. So take a look on our notes.
There is no engine kill switch.
Hero Xtreme is AC operated, so head lamp does not get on while engine is off. And due to AC power the head lamp illumination varies according to the throttle. It makes problem while you are slowing down your bike in dark due to some situation.
Tires wall height is increased where the surface is not so wider so off-roading is nice but cornering is not so good. Wider tire with decreased wall height can be a solution for extreme cornering ability.
Exhaust note is not manly, quite snivel to hear. It does not match with the bike attitude.
Fuel tank has trimmed out and looks very slim and small. The head lamp shape is also same. These are the only thing some may not like. They should have to be muscled more.
Due to saddle height & wide saddle it is tough to be frequent first time for below 5'6" riders. And heavy weight like 146kg makes extra load for the rider while you stand with a curve.
Due to the saddle height and overweight of the bike, the bike is a bit unstable in high speed braking.
We didn't like the REV counter, it looks a bit odd.
So riders here are the summations from our observation and test track. We think these would help you more to research on Hero Xtreme and take your decision for your recommendation or further purchase.
Available Colors:
Hero Xtreme Available in five different colors. Black,Silver,Red,Blue,Orange. Among them we think Silver & Blue grab attention most.
Hero Xtreme Price in Bangladesh:
Hero Xtreme Available in Bangladesh in two braking system Option. one, Single Hydraulic Disc Braking system in front where Drum brake at rear wheel. Another Both Hydraulic Disc Braking system. Single hydraulic Disc Braking System Price = 1,97,000 TK (Click to See The Current Market Price) Double Hydraulic Disc Braking System Price = 2,10,000 TK (Click to See The Current Market Price)



Verdict:
Guys, we have noticed many queries and doubts from you considering the separation between Hero and Honda. We think Hero MotoCorp Ltd still maintaining the same level of service and quality to their customers & they have to as they are the worlds largest two wheeler manufacturer till now.
And Hero Xtreme is the new update from them after they have separated and to be honest they have lived up with the expectations. This is a bike to be preferred for all type of terrain. You can use it for everyday office going, weekend touring or other things with raw power, you want to do with a bike.
Hero Showroom
## Nitol Marketing Company NILOY HERO -SIGNATURE 01919 098966, 01755570950 evanare100@gmail.com 88,Sahid Tajuddin Avenue, Tejgaon, Dhaka Bangladesh. Click Here To See the Showroom/Dealers List of Hero Motorcycle in Bangladesh
FAQ - Frequently Ask Question:
1. Who is the CEO of Hero?
Ans- Pawan Munjal is the CEO of Hero motorcycle.
2. Who is the founder of Hero motorcycle?
Ans- Brijmohan Lall Munjal is the founder of Hero motorcycle.
3. Which country company is Hero motorcycle?
Ans- Hero motor corp is an Indian company.
Related Article You May Like:
Read By Category:
You might also be interested in