Hero Hunk - 15,000 KM Ownership Review By Asrar
Last updated on 06-Nov-2023 , By Saleh
I'm Asrar Ahmad. I want to write about my 15,000 km running Hero Hunk. At present I am doing my 8th semester of BBA from Daffodil International University and also the official photographer of a music production house (Source) . Let's get to the point directly.
Hero Hunk - 15,000 KM Ownership Review By Asrar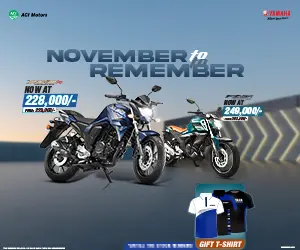 In general, my parents were also not interested to owe me a bike. From their several comments I can remember that "Motorcycles are death cycles" and "Motorbikes are the vehicles used by the terrorists" are the most commons. So I was also thinking that getting a bike for myself would be like a dream which I can't get in real. But all of a sudden I got a bike called Hero Hunk bought by my father for me because he was also fond of bikes and literally understood the needs of the vehicle in my life. The bike was bought from Niloy Hero Showroom which is placed at Tejgaon till now.
The date was December 15, 2015 which I can't forget if I want also. I was interested to query on various bikes, their specification, performance, tools and maintenance process from very much earlier. I was also having riding experience of various bikes like Yamaha RX 100, Pulsar, TVS Flame, Apache version one and etc. Now from the experience of riding this bike for 15000 kilometer I will show up the specification, positive sides and negative sides chronologically.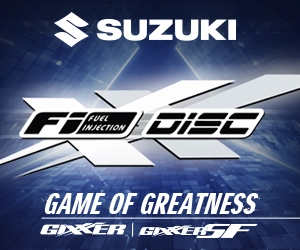 Also read: M/S Salman Enterprise in Sardar Market,Nazipur Bazar
Specification
Let me introduce you the bike by its specifications. This bike is consist of a single cylinder, air cooled, ATFT featured 149.2 cc strong engine. The reason behind telling this bike a strong one is its highest power 15.6 BHP and highest torque is 13.5 NM. The net curb weight of the bike is 145 kilogram which consists a fuel tank with the capability to have 12.4 liter fuel in it.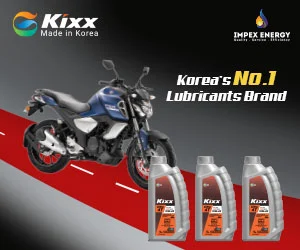 Hero Hunk got telescopic hydraulic shock absorbers in front and Nitrox GRS suspensions at rear. The disc break of front side is 240 mm and rear one is 220 mm. It got 12V battery and 35W halogen bulbs as headlight with LED back light. It has gearbox along with 5 speed steps and a good ground clearance of 163 mm. The producing company of this bike suggested 10W30 grade engine oil for this particular bike.
Positive Sides
Acceleration: The acceleration of this bike makes it the top-listed air-cooled bike in its segment. The thundering response can give the rider high confidence to handle any kind of situation or road. Besides the looks, this is another reason why this bike is called a bull.
Seat Position: This bike is almost the highest comfortable bike for seat position. It gives comfort to the rider and the pillion both as well. Long time journeys on the highway and getting stuck in traffic bother much less than other bikes of its segment.
Controlling: The handlebar position of the bike will give better confidence to the rider. But the controlling type of this bike is like an executive commuter. SO if you expect sportive control from it than you will be disappointed.
Look: The muscular look of this bike makes it survive and keeping the higher position in its segment till now. The tubular diamond chassis, sharp muscular oil tank, stylish headlamp and attractive LED back light took the look of it amazing level.
Mileage: I got 40 t0 45 kilometer per liter of fuel in city ride and got 52 to 55 kilometers per liter of fuel on highway ride. This type of mileage makes it more attractive as a whole but if you want this type of mileage from this bike you have to follow some rules also. If you ride the bike by red lining or highly accelerate on several sudden occasion then you will not get this type of fuel efficient mileage. You have to ride on 4 t 5 rpm at 40-55 kmph to get this type of mileage.
Negative sides
Break in period: As the Niloy Hero gives the warranty of the bike's engine for 70000 kilometers so the break in period is much more longer compared to other bikes of its segment. For red lining or sudden accelerating of this bike you have to wait at least 5 to 7000 kilometers which is very long time and yet annoying. But if you don't follow these rules the sound of your engine, piston can be damaged and engine can be detuned.
Breaking System: Though it has double hydraulic breaks and front break performs well enough but the rear break is none but a wastage and also avoidable in some particular circumstances. This rear break makes the rear wheel skid too much in several breaking time after a speeding situation.
Wheel : As it is problem that this bike consist of 18 size of rims which are not so available in our market compared to others. Then it has also another big issue of thin wheel at its rear. It has 100-90-18 size rear wheel which is totally unmatchable to its other configurations. The minimum size of its rear wheel should be 120-90-18 to avoid the common skidding and well grip.
Head Light: The head light of this bike is well enough but it depends on the rpm of the bike like the older bikes. So rider may find difficult situations and embarrassing moments for not having proper light in some particular circumstances. This problem can be solved by using LED projection bulb which I am currently using for one year and satisfied.
Weight: The heavy weight in the front of the bike which gives riders a royal feel can be disadvantage for the beginning level of riders. They will have several issues to handle and control the weight of this bike.
Absence of Engine kill switch: As Hero not likely to give engine kill switch to their most of the bikes so Hero Hunk also not have the engine kill switch which I think should be situated for several issues.
This was all from my perspective and experience. At last I want to say that having both positive and negative sides Hero Hunk is the lowest controversial bike of Bangladesh. There are several people who loves this bike but very few people who hates this bike exist. You can send us your motorcycle ownership review too. Share your experience and moments with your bike via our blog. You can write in Bengali or English or, both. Click here for a guideline on how you should write you ownership review and then send your ownership review to articles.bikebd@gmail.com
I hope you like This user review. Visit our website, Youtube channel and Facebook fan page to know more about Hero user reviews and hero bike price in bangladesh. Not only Hero but also other brands motorcycle user reviews are available on our website.
FAQ - Frequently Ask Question:
1. Who is the CEO of Hero?
Ans- Pawan Munjal is the CEO of Hero motorcycle.
2. Who is the founder of Hero motorcycle?
Ans- Brijmohan Lall Munjal is the founder of Hero motorcycle.
3. Which country company is Hero motorcycle?
Ans- Hero motor corp is an Indian company.
You might also be interested in