Yamaha Presents Win A Ticket To MotoGP India Contest
Published On 13-Aug-2023 02:16pm , By Arif Raihan Opu
Yamaha Bangladesh, a leading name in the world of motorcycles, is offering motorcycle enthusiasts a once-in-a-lifetime opportunity to win a MotoGP ticket. This exciting promotion not only showcases Yamaha's commitment to thrilling performance and cutting-edge technology but also provides fans with the chance to witness the heart-pounding action of the MotoGP, the pinnacle of motorcycle racing.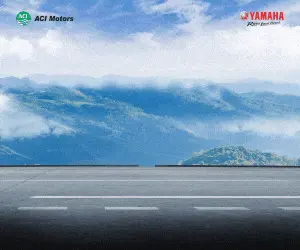 ACI Motors is the official distributor of Yamaha motorcycles in Bangladesh. It's a once-in-a-lifetime opportunity for Yamaha and MotoGP lovers. Now three lucky winners will get a chance to see MotoGP India 2023 live at the stadium.
Share your passion story about Yamaha motorcycles with us in the comment section of this post. Three winners will be selected based on the most likes and get a chance to win a MotoGP ticket.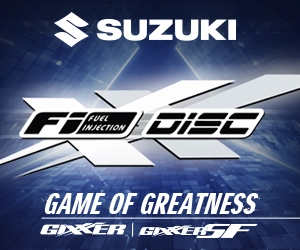 Rules to join this contest:
To participate in this contest, share your story of passion about YAMAHA motorcycles and share it with us in the comments of this post.
MotoGP India 2023 will be held on September 22-24, Buddh International Circuit.
Contestant's passport must have Indian Visa.
The hashtag #YamahaBDMotogpIndia should be used in the comments.
Any kind of auto-likes, promotional likes and unnatural likes will be considered disqualification from the contest.
Any kind of foreign name or misleading Facebook ID will not be allowed to participate.
MotoGP India tickets will be given to the top 3 people with the highest number of likes!
Last time to comment till 22 August 2023.
ACI Motors reserves the right to make any additions, amendments and changes to this campaign.
So Hurry Up MotoGp fan Bangladesh, get your lucky ticket and enjoy the MotoGP Live at India. This will be life time opportunity for Yamaha and MotoGP lovers. Thank you.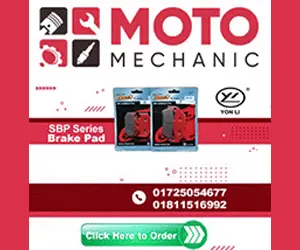 Published by Arif Raihan Opu
Creating a value of life isn't easy. But creating life valuable is easy. So I tried to creating value and make an impact. I like to work in a team that is cooperative and helpful. I like to share my knowledge and skills for the betterment of the company. Always find out the opportunities and use in a proper way.
You might also be interested in