Hero Honda HUNK Ownership Review By Suvro
Last updated on 28-Nov-2023 , By Arif Raihan Opu
Hi everyone, its suvro founder & chief editor of BikeBD. I am here to share my Hero Honda Hunk ownership Review. In the year of 2009, I become a owner of HUNK.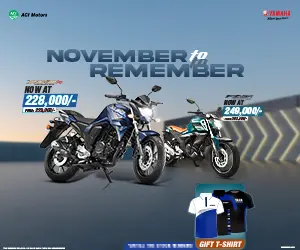 Before I bought it, I sneak all around one and half month for researching about the best motorcycle. I review a lot in internet, ask each and everyone of my friends & relatives who have some experience in Motorcycle. My father's choice is lower cc Bikes. His thought was a lower cc bike means no accident. As an only son he always tries to keep me safe.
Hero Honda HUNK Ownership Review By Suvro
But I want to go for a 150 cc bike. That was the highest cc legally approved by Bangladesh Govt. Later it's go to 155cc, for why yamaha fz s, fazer on the road now.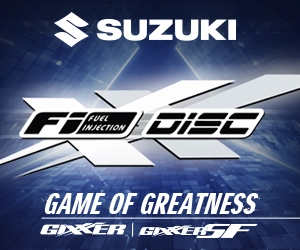 In the 150cc segment I found two motorcycle go along with my choice.
1. Hero Honda Hunk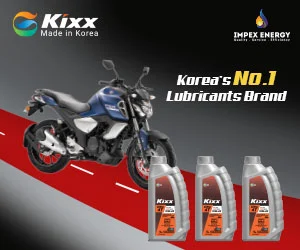 2. Bajaj Pulser 150 DTSi
Hero Honda hunk is popular for its speed, smoothness & muscular look. Bajaj pulser 150 for its unique digital style. That's time bajaj was one of the most popular motorcycles in Bangladesh. Each young stars want to be owner of a Bajaj pulser. I learned motorcycling from my cousin. He knows my nature about biking. Because he is the only one person who saw my crazyness about biking. After know all my needs he suggest me like that " Everyone going to buy Bajaj Pulser because of its style, you don't have to need it. You need raw pick up & speed. You love to travel lot so you should go with Hero Honda Hunk" Later he told me as a joke that he just give the inspiration to his brother for death soon..!!
Also Read: Hero 220cc Bikes In Bangladesh
In the month of July on a shiny day I go along with my father & my best friend john to buy a Hero Honda Hunk. I choose a near showroom to get a hassle free service point. There was only 2 Hunk on showroom then. Because of price variability by budget the new IPL version hunk was not collected by showroom. The remain two are Red & Black colored.
Also Read: Sheikh Motors Showroom in Kushumbag, Moulvibazar, Sylhet, Bangladesh.
They out the two motorcycles from display and stand in front of me. I am little beat weak about Black color. I look the Black color Hero Honda Hunk & suddenly my heart beat raise. From my inside someone talked to me, yes this is you'r dream bike. Without thinking again I order the bike to prepare. After prepare the bike the manager handover me the bike key with a smile, I feel that I am now a proud owner of a Hero Honda Hunk.


First Ride Experience:
Because of low Battery charge I use the kickstart to start the engine. Engine sound blow my mind & invite me to go for an open road. I sit down the bike, check brake, clutch & moreover try to feel the comfort. After some VRROOOM VRROOOM I drive it in an open road. I lost my mind & accelerate it badly. The engine sound is so smooth that it inspiring me to give more acceleration but I want to save the engine life so I maintain the company rules for a new bike. The ride was for the first time I feel my freedom.
Style & look:
Hunk has a manly look by birth. Its muscular fuel tank was the first in nature. Now a day's others bikes following its look. Its crystal clear reflecting headlights give sun shine in night & in day its reflect against sun shine. Its analog speedometer panel in chrome ring red fairing console give a stunning look. Ridged stainless steel exhaust cover gives a shiny look.
Engine & performance:
Hero Honda hunk have a 149.2 cc engine same as
Hero Honda CBZ
& Honda unicorn. It can produce 14.4 PS at 8500 RPM. The C.V type carburetor ensure the fuel efficiency even in high speed. It's a air cool engine but it keep in tolerable heat in long ride. Because of new air cooling technology it not loose power on long ride. Its engine oil capacity 1.2 liter but when I change engine oil, it full every time by one liter engine oil.
Also Read: Honda 220cc Bikes In Bangladesh at a glance
Its multiplate wet clutch ensures smooth speed in various gear position. Its most suitable function is its gear ratio. Its have 5 speed constant mesh gear box. You can run it smoothly at 5th gear at 25 to 30 Km. In ignition system its use AMI- advanced Microprocessor Ignition system for better start up at cool weather. Engine vibration & sound give me a smooth riding experience at high speed.
Comfort & Handling:
Hunk have tubular, diamond type chassis. For why it's have center position control system. Which give you more power to handle the bike in rough road. In front suspension there are telescopic Hydraulic Shock Absorbers. In rear 5 step swing arm with nitros gas reservoir suspension system give you a comfortable ride even with 2 back seat passenger It's handle will give extra benefit when you ride in traffic jam. Because of handle height, it cover little space to turn around. In high speed it's chassis not shake by high wind pressure.
Brake sytems:
Its front 240m front disk brake gives you control to stop it from at 80 kmph under 35 meter space. In rear 130m drum brake system. The brake system work along with the grip of the wheels. I drive country road to highway, but its satisfied me in every situation.
Mileage:
Hero Honda Company claim a 60 KMPL. But we all know that there have some rules & regulation to attain thus mileage. I travel a lot. So in highway maximum time I get 40-45 KMPL but in city area it never crosses 30 KMPL. In my suggestion who need a fuel efficient bike, HUNK is definitely not for them.
Travel experience with Hunk:
I travel more than 4 division of Bangladesh with my Hero Honda Hunk. The memorable one is Dhaka-Khagrachari-Rangamati-Bandarban-Chittagong-Dhaka. Hunk is definitely a long tour Bike. A 1400 km journey I did with Hunk without any trouble. Its engine strength can compete with other higher cc bikes.
Also Read: BINNING AND COMPANY (BANGLADESH) LTD. in Sholasahar, Chattagram.
Modification:
I change the handle bar. I replace it with a pulsar handle. Lower handle gives me more control over the bike. I use a genuine NGK Irridium Plug. I modify the air filter system & replace it By a K & N air filter. Both I bought from India in 2010. After change it, I get the maximum power & instant pick up on wheel. I used 1st two years Motul synthetic Engine oil. After over my stocks of Motul Synthetic Engine oil I am using now Gulf Synthetic engine oil.




Highest speed:
I got 118 KM per hour on Dhaka-sylhet highway when my total running was 6500 kilometer in Odometer. Many bikers claim they got 125, 130 Kilometer per hour. But the truth is I got only 118 KMPH.
Pros:
Good for travel.

Good for urban roads.

Sitting position is comfortable.

Best back seat comfort.

Instant pickup.

Available spare parts
• Not suitable for office going people.
• Not fuel efficient.
• Tube tire can give you trouble of Puncture.
• Rear brake is too much sensitive in wet weather.
• High price of spare parts in Bangladesh.
Related Articles You May Like:
Honda XR 150L Price In Bangladesh - June 2019, Review, Showroom
Published by Arif Raihan Opu
You might also be interested in