Honda Is Bringing Trial Bike Demonstration!
Published On 16-Mar-2019 09:07am , By Ashik Mahmud
For 5thDhaka Bike show 2019, In Motor Show one of the big attraction is Trial Bike Show by Bangladesh Honda outside Hall 3. The trial bike demonstration is Fun & Skill riding performance by Mr. Motoharu Honda who is World Trial Bike Champion. Today, last day 20 minutes performance is schedule at 4:00 PM & 6:00 PM. So be there is you want to enjoy the first ever trial show in Bangladesh.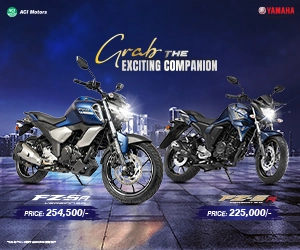 What is trial bike? Trial Bike is not familiar in Bangladesh, but it is very much popular motorsports in Europe and Japan. Trial is not racing for the speed and competes for the manoeuvrability to go to the goal without getting stuck while going over obstacles with a bike. There are two types of world championships, and the "X Trial" held from January to April is also called "Indoor", and it boasts a glamorous atmosphere in the artificial competition section set up in the stadium. On the other hand, "outdoor" refers to the "trial world championship" from May to September, and dynamic running can be seen on a course that makes use of natural topography. Honda participates in the works as "Repsol Honda Team" and won 12 consecutive constructors' titles for outdoor. Even in the individual title, after Takahisa Fujinami won the first outdoor world champion as a Japanese in 2004, Tony Bow won 12 consecutive championships until 2018, both indoor and outdoor.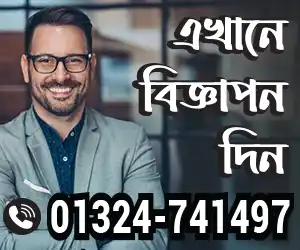 Trial Bike Demonstration at Dhaka Bike Show 2019 Bangladesh Honda invite the professional rider, Mr. Motoharu Honda, together with the latest trial competition bike, RTL300, from Japan. Mr. Motoharu Honda have started trial race age at 15 and he had raising of status to international B class in 1990. He got champion (1st position in year) in 1991 and he had raising of status again to international A class in 1992. After above, he have ride racing top class in Japan. In 2000, he had participated world championship as a spot at first time world championship held in Japan. He got champion at international A class in 2001. He had participated and made a good fight at Japan round of world championship in 2001 and 2002. In 2018, he had participated in international A class of all Japan trial championship.
He is also actively engaged in motorcycle fun activities such as instructor of trial ride and off road riding school, to conduct bike shows etc.We saw this demonstration and were amazed by his manoeuvrability technique for controlling, the balance, the braking and acceleration. May be someday in Bangladesh, we will see a Bangladeshi rider performing at X Trial Championship.
Published by Ashik Mahmud
You might also be interested in