Hero Honda CBZ Xtreme Ownership Review By Nahid
Published On 21-Nov-2013 08:32am , By Shuvo
Hi, everyone. I'm Nahid from Rangpur, Bangladesh.i am going to present my Hero Honda CBZ Xtreme Ownership Review. I'm studying in Rangpur Medical and a 4th year Student. I'm a fan of Bikebd for many days and was looking for a way to write in here about my lovely friend Hero Honda CBZ XTREME bike. Thanks to Suvro vai for giving the direction.
Hero Honda CBZ Xtreme Ownership Review By Nahid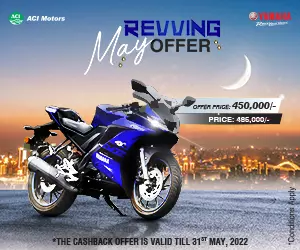 Beginning of biking is just fantasy and later it becomes Need. Whoever is capable of riding bike, urge to have a bike in every step of daily life as it decreases burden, saves time and money, insure self-dependence of going anywhere according to individual's time irrespective to , CNG or Auto rickshaws. If anyone asks me why you love biking? My answer would be, I love biking because I love it. I love biking for no particular cause.
Before I start a little drawback is required. I learnt riding in class 6 with my father's Zongshen 80 motor cycle. My father helped me lot in that time. Later he moved to Hero Honda Splendor 100CC in 2004. As a little boy, he didn't allow to ride often. But, I used to ride whenever I got chance. He didn't allow me to use bike for daily needs till 2nd year of My Medical . But, as I slowly proceed to 3rd year, the need of a bike was fact as my class begins at 7 am and teachers wouldn't allow 10 minutes late.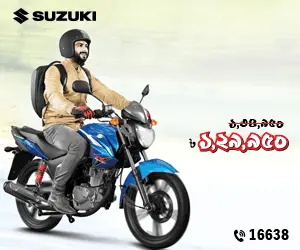 So I requested my father to buy me a bike for my daily use. He assured me to buy me a bike within 2 months and till then he told me to use his Splendor. For some family problem he couldn't buy me a bike within 2 months. But, in the meantime Hero Honda Splendor was giving severe pain. Its ring Piston was doomed and eating so much Engine oil. My father was also annoyed and decided to move onto another.
His primary decision was to buy Bajaj Discover 100 cc. but, I protested. What's the point of moving from one 100cc bike another 100cc bike? So I suggested him to move onto 125 or 150 cc bikes. And after some discussion he agreed.
Now come to the bike selection process and bike buying day. Unlikely to others, my bike buying day was not so much enjoying and was somewhat painful. As it was my 1st bike in life, you know how it feels. I spent a lot of time the review on various 150 and 125 cc bikes, didn't even sleep for many nights. Finally I sorted my list with 3 bikes…
You can see CBZ is in number 3. Yes, it was in number 3. My 1st choice was TVS Apache rtr as its new model was so much stunning and eye catching. But, my father didn't like it and erased it from the list. Then Bajaj Pulsar was on the top and though I did like it, I was disturbed by wide distribution of Pulsar in every corner of our country.
I was looking for some variation. But, without other option, I opted for Pulser and decided my mind upon Pulser. But, before the night of bike buying my Father asked me about CBZ Xtreme. He also told me that Pulser is the bike of 80% of people and suggested to go for some variation. I was confused as I gave my heart to Pulser. I thought for whole night and read the review again about CBZ and Pulser. Compared them.
CBZ was winning my heart but as I gave my heart to Pulser , so I decided to stick to Pulser. So in 19 June of this year at noon I went to local UTTARA showroom for buying Pulser. We asked for Pulser of Black color because we didn't like the wine red color of Pulser. But, there was only Red and Blue color Pulser. They said they can give Black Pulser in Next Sunday. So we came out of the shop and my father took me to local HERO HONDA showroom.
There I saw CBZ XTREME and it was HUGE!!! I saw the picture of CBZ but didn't saw in real eye. But, it was also stunning and eye catching. But again, my heart was with Pulser. So my father told me to go to another place 25 kilometers from Rangpur. There is Pulser Showroom which could have Black Pulser. so I went there alone, but alas! Red and Red only. Broken hearted I returned home with severe at evening.
Then and only then, sudden peep on my head. The Hell with Pulser!! Lets have CBZ Xtreme. And still I think it was the best decision taken. So at 9 pm of night, my father and I went to HERO HONDA showroom again and bought the Metallic color friend of mine the CBZ XTREME.
1st Ride:
The 1st ride was with my father. As its very big bike, I ride very carefully. As it was night, we returned home and put the next day for riding. Needless to say, I was awake for the whole night. At early morning I dressed up and came out with my Xtreme. I filled the oil and with my Girlfriend we went for a ride.
The power of the bike was surprising me. I couldn't track when did I cross speed 40 kmph. The riding posture was good, but for the big my hand was fully extended which was giving me pain in Hand. We rode for 3 hours and 120 kilometers. Gear shifting was very hard and to be honest I was afraid of shifting gear every time because it was painful to my great toe. But, apart from this my 1st ride experience was amazing.
Specification:
I think google has enough sites for showing the specification. But, apart from that since I haven't rode any of 150CC bikes much, I am very much satisfied with the features of the bike.You can also get all the data in this blog.
Style and Comfort:
The new CBZ Xtreme is a stylish bike from front to tail. The shining Headlamp with sidelights attached with it, having two fairings in the fuel , split seat, LED tail lamp and the perfect combination of all the equipments made the bike looking so exclusive. I personally like the style of my bike.
I often stare at my bike and think how beautiful it is!! And one thing folks, the CBZ Xtreme have got the biggest fuel in length than any other bikes in Bangladesh including mighty R15 both version and of course Pulser, Fazar etc. believe me its true. I've checked all these and their tanks seems small or short to me. I've heard many of Pulser rider of having back pain during riding the bike may be due to the posture.
But, In case of my CBZ I never felt any back pain during long ride. I think that explains the comfort of my bike. When you sit on the bike, you just have to pull the pickup and it gives you the feedback with minimal complain. And the gear shifting got smooth with time and now its so much smooth.
Ride experience
Recently i've completed 5000 Km in my odometer. That's quite enough kilometers riding experience to know about the bike and share. Two words. One positive and one negative. Positive one is that this bike is a factory of power and when you want to unleash that power, it doesn't hesitate to.
You can come with the argument that which bike does hesitate? Yeah, you are absolutely right. Even the Bajaj CT 100 bike can give so many powers. My question is, how silently? My bike unleashes the power with much more silently. Sometimes while riding with speed above 90, I try to hear the sound of the engine. But, no luck hearing any roaring sound.
I only hear its just moving through the air with hearing loud crying sound of engine of other bikes trying to cross me… And now comes the negative one. Due to the bikes heaviness, it sometimes seems difficult to maneuver in jam. But if you are tall enough, then it wouldn't be a problem at all.
Fuel economy:
This is the point where everyone has their eye on. As fuel price is hiking to the , it become hard for people like us to keep the pace. As it is a 150 CC bike, I was not hoping much fuel efficiency. My expectation was above 40 kmpl. Before 2500 km in odo and servicing, my bike was giving a mileage of 45 kmpl in city and 54 kmpl In long ride while I rode with the speed of 45-50 kmph.
After servicing at 2500 Km, fuel utilization didn't improve as servicing in hero Honda servicing centre is a joke to me. They just washed my bike, cleaned the air filter and changed the engine oil. Till then my bike is giving a mileage of 47 kmpl roughly irrespective of city or highway riding. I usually ride within 60-75 kmph.
Three things I love about my bike
Lets see what are they-
Dual disk brake
Two tubeless tires
Only self start ignition
Many of us are afraid of bike with double hydraulic disk. But, I assure you disk brakes are the blessing for this bike. Having so much weight, while riding in high speed these two disks are your best friend to accompany you in your critical moment. Mark my words, I never rode any bikes with disk brakes and I shifted straight no disk to double disk and still having no problem controlling or no of losing grip or accidents.
Two tubeless tires keep you safe from puncture. And lastly, only availability of SELF START IGNITON confuses many people about battery life, cool whether hazard, rainy day hazards. But, to be honest, self ignition has never let me down. So you can trust on this…
Cons:
Nothing is perfect. Perfect is just a standard. You just try to build something or create something which is near perfect. You measure your work, dedication by the standard of perfectness. So my bike has some features which restrain it from to be perfect. The cons are-
1. This bike is very Heavy(149 Kg dry weight), so it makes difficult to maneuver.
2.the rear tire of the bike is thin comparing other 150 CC bikes, which gives somewhat less grip and control.
3. And the bike is not for a short person. Being a 5'9'' person, I also thrive for ground while seating in here. Imagine what a 5'6'' or even shorter man will do??
Last Words:
So that will be all my friends about this review. Now a personal view. Everyone in these days likes to go for Pulser, Yamaha brand bikes. So if you see around you, you can see 85% of bikes are of Bajaj or Yamaha and other renowned brand. And you will just get tired of watching them every moment and in every corner.
But, among all when you see a CBZ Xtreme you see the ray of class reflecting from the bike and the rider. That's a great thing about this bike when I ride my bike, everyone looks at me. It defines class, variation and a taste of beauty.. Thanks my Hero Honda CBZ Xtreme Ownership Review. Happy riding.
You can send us your ownership review too. Share your experience and moments with your bike via our blog. You can write in Bengali or or, both. Click here for a guideline on how you should write you ownership review and then send your ownership review to articles.bikebd@gmail.com
You might also be interested in