Disadvantages Of Hard Pannier Luggage Systems For Motorcycles
Published On 07-May-2023 11:00am , By Saleh
Riding a motorcycle for commuting and roaming around or traveling for long with motorcycles is a popular activity for many decades around the world. Consequently dedicated luggage systems for motorcycles are updated and marketed from time to time globally.
In sequence, motorcycle hard pannier luggage system is these days widely popular among motorcycle travelers but we're here with a discussion on the disadvantages of hard pannier luggage systems for motorcycles. Hence have a glance here before you choose and make a decision on motorcycle hard pannier luggage systems.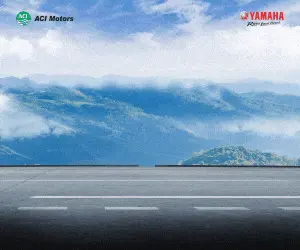 Disadvantages Of Hard Pannier Luggage Systems For Motorcycles
It's true that motorcycle hard pannier luggage systems have diverse positive features and advantages and for that reason, many long motorcycle travelers love to have a hard pannier luggage system on their motorcycles. No doubt it's a convenient luggage system for long trips like transcontinental rides where a rider needs to ride through different countries and diverse localities.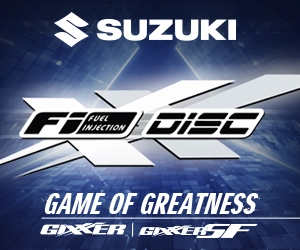 Vice versa besides the benefits and advantages, hard panniers also have a few disadvantages we are describing below that one should consider before selecting hard panniers for his\her motorcycle luggage system. So here are the disadvantages of motorcycle hard pannier luggage systems.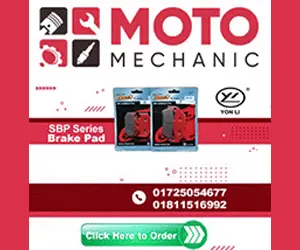 Motorcycle hard pannier luggage is literally heavier and bulkier than any other type of motorcycle luggage system. Hence it increases the overall dimension of a motorcycle when packed and so increases the total weight. Thus it severely impacts on balance, control, and comfort of a motorcycle.
A hard pannier system is not an instant plug & play luggage system for any type of motorcycle until a dedicated pannier rack is installed on a certain motorcycle. Hence it's not easy to install on a motorcycle and not easily swappable to other motorcycles. Thus it's an inflexible luggage solution and a rider needs to stick to a certain motorcycle and the luggage system.
The biggest drawback of the hard pannier luggage system is that often provides a bad weight distribution to a motorcycle for which a rider may struggle a lot during his/her whole trip, especially in uneven road conditions. Thus a rider may need to fix other types of luggage in the front like tank-top bags or roll-top bags to keep the motorcycle weight balanced.
It is not an eligible luggage option to use on any type of motorcycle and it requires comparatively a heavier and larger capacity motorcycle. Further, it needs to install dedicated brackets and metal hangers on a motorcycle. Thus you can't use hard pannier luggage on small commuters, dirt bikes, or scooters. These types of luggage are eligible to use only on bigger capacity and travel dedicated motorcycles like bigger ADV or dual-sport motorcycles.
Hard pannier luggage is also not a good solution for short-distance rides like roaming around or traveling in short distances. Thus most commonly motorcycle riders use hard panniers for long-range travels like cross-country or transcontinental trips.
Similarly, Hard pannier luggage is not actually eligible for extreme off-terrain rides like riding in the bushes, on unpaved terrains, or on single trails. Further, these types of luggage are not a wise choice for dirt bikes or small-capacity dual-sport motorcycles.
Many experienced motorcycle travelers consider the hard pannier luggage quite unsafe for a rider. In case of crashes or riding on the off-terrain or unpaved terrain it may cause injury to a rider further in sliding as it is made heavy with hard materials. Thus in such a case, many experienced riders like to go for a soft luggage system.
Literally, a hard pannier luggage system is a bit noisier than a soft luggage system. Hard panniers are made with hard materials like metal, fiber, or polycarbonate materials, and braces or brackets are made of metals. Thus it can make noises on uneven terrains or on rough paved roads. Hence sometimes it can be annoying.
Lastly, unavoidably motorcycle hard pannier luggage systems are much more expensive than any other type of luggage system. Definitely, a quality hard pannier luggage system is an expensive investment that many motorcycle riders or travelers can't afford.
So riders, you can see a bunch of disadvantages related to the hard pannier luggage system for a motorcycle. Hence it's clear it's not a common-purpose luggage system for any type of motorcycle and it serves only for a specific type of ride and for a very narrow category of motorcycles. Therefore, hope it will help you to choose the right type of luggage for your motorcycle next. Thanks, everyone.
You might also be interested in