Top 5 Chinese Bike Tested By Wasif Anowar
Last updated on 24-May-2022 , By Ashik Mahmud
Top 5 Chinese Bike Tested By Wasif Anowar
Over the years BikeBD has tested round 63 bikes among which nearly half were made in China. Yes when MADE IN CHINA comes to our mind we start to think that it will be something that last longer, I agree there are some bikes which didn't gained good reputation but there are some which will force you to rethink again & today I will talk about Top 5 Chinese bikes tested by me.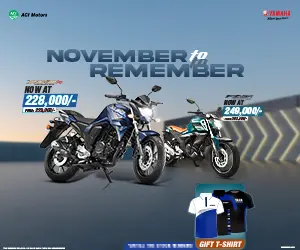 As the Test Rider of BikeBD, I was lucky to test some of the most exclusive bikes in Bangladesh. Today in this list I will put the name of 5 Chinese-made bikes that I adored over the years, in this list am putting those bikes which I tested for at least 1000 km.
5. CF Moto 150NK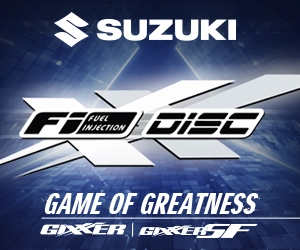 The bike was underpowered, it used to slide a bit on high-speed cornering and that is what it made me fall in love with it. It made you feel that it is ALIVE! When it came to the market it had the BEST build quality of any Chinese bikes at that time.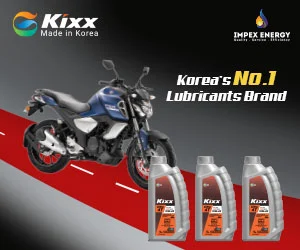 The bike was designed by Kiska, the same people who designed KTM Duke, the bike looked like an angry predator. This is a bike which was made for people to enjoy riding on the edge of the cliff & want to have a fist fight with the machine, this is a real rider's bike.
Current price of CF Moto150 NK: 190,000/- BDT
Click To See Test Ride Review Of CFMoto 150NK
4. Keeway RKS150 CBS Sports
First of all, the WORD sports just don't go with it, it is actually a 150cc simple commuting bike. It was a very simple, comfortable & easy to use bike. Adding CBS to the wheels helps it to have better braking but the best part of this bike is that you never wanted to ride this machine faster.
Current Price of Keeway RKS150 CBS Sports: 149,900/- BDT
Click To See Keeway RKS 150 CBS Sports Test Ride Review
3. Benelli 165S
I agree that the bike took inspiration from M Slaz but they didn't make a mess out of it. It has a very brutal engine which in a naked bike can push you through 135 kmph.
The best part of this bike is the build quality, an Italian brand bike made in China you can expect it to be a no show but this wasn't, added to that the CBS braking of the bike really helps to bring the best out of the machine.
Current Price of Benelli 165S: 225,500/- BDT
Click To See Benelli 165s Test Ride Review
2. Lifan KPR165 FI
All KPR are good in their own way but the thing is which one of the BEST! The carburetor 150 is a good bike but 5 years into the line they still haven't solve the minor issues. They solved the issues with carburetor 165 but there I couldn't find the SOUL which I was searching for.
If you want to buy a KPR then buy Lifan KPR165 FI, because it can BURN many sports bike in city riding from 0-110 kmph, it also has the brakes to stop that colossal amount of torque. The bike was RAW, very raw. I still love that Lifan didn't added CBS or ABS to this machine (until now) as there is a joy of braking a bike just like old school way.
Current Price of Lifan KPR165 Fi: 210,000/- BDT
Click To See Lifan KPR165Fi Test Ride Review
1. Haojue DR160R
Haojue is the NUMBER 1 Chinese motorcycle brand in China for the past 17 years. That tells you everything you need to know about Haojue! & DR160 R is just the tip of the iceberg.
The bike has good engine, good braking & it handles very well. This is a bike which is devoted. This is a bike which puts a smile on your face everytime you twist the throttle.
The biggest complaint I have is the price, 2 lac for a naked Chinese bike is something people won't be ready to pay, but the people who have done it will never regret it.
Current Price of Haojue DR160R: 199,500/- BDT
Click To See Haojue DR160R Test Ride Review
If You want to Find All Bike price in Bangladesh and All Bike showroom near you visit Our Website. Stay with us for more update motorcycle news. Thank you all
Published by Ashik Mahmud
You might also be interested in